It turns out that WhatsApp crashes on iOS 8 whenever a chat has one of the character combinations "ff", "fi" or "tt" in it. Stupid as it sounds, the problem persists in iOS 8 as well as in iOS 8 Beta and annoys most WhatsApp users. In the following, I'll tell you 3 ways to fix this frustrating iOS 8 WhatsApp bug.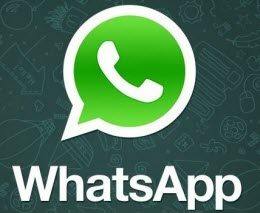 ① Deleted any thread causing a crash
This is the simplest way to fix WhatsApp crash on iOS 8. Swipe left on the conversion, tab on Delete and then you can start the conversation again. In short, you'll have to do this every time your friend sends messages containing letter combination like ff, fi, tt.
② Prevent backup—restore without WhatsApp
You can also fix the problem by deleting and re-installing WhatsApp. But you must note that backup chats may contain letter-combinations (ff, fi, tt) causing WhatsApp crash, therefore, DO NOT restore a backup after re-installing WhatsApp!
Tips
: Frequent WhatsApp crash would put you at risk of losing all chat history in it. Therefore,
WhatsApp Recovery
is a must-have tool for your own good.
③ Change WhatsApp database
However, neither of the two ways above can solve the problem fundamentally. Then you can refer to the following way.
Since WhatsApp stores all chat data in an .sqlite file, you need to edit that file to replace all "ff", "fi" or "tt" with "f f", "f i" or "t t"(a space between the letters).
Step 1: Connect your iPhone with PC. Open iExplorer and navigate to App >> WhatsApp >> Documents.
Step 2: Find the ChatStorage.sqlite file. Then copy it to your PC or make a backup of it.


Step 3: Open the file via SQLite Database Browser and click "Execute SQL" tab to paste the code as below.

update ZWAMESSAGE
set ZTEXT = replace( ZTEXT, 'ff', 'f f')
where ZWAMESSAGE.ZTEXT like '%ff%';
update ZWAMESSAGE
set ZTEXT = replace( ZTEXT, 'fi', 'f i')
where ZWAMESSAGE.ZTEXT like '%fi%';
update ZWAMESSAGE
set ZTEXT = replace( ZTEXT, 'fl', 'f l')
where ZWAMESSAGE.ZTEXT like '%fl%';
Step 4: Click on "Execute query", and then click on the save icon.
Step 5: Drag this ChatStorage.sqlite file to the documents folder as I mentioned above and click "Replace" in the pop-up window.


After finishing above steps, you'll find your WhatsAPP running smoothly again!
Free Download
For Win 10/8.1/8/7/XP
Secure Download
Free Download
For macOS 10.13 and below
Secure Download
Related Articles
comments powered by