With the release of iOS 9.3/8/7, iCloud photo library and Apple Pay quickly become the hottest topic among the whole society, especially Apple Pay - Apple's new mobile payment service, which has been touted as "the most secure payments scheme on the planet". Hence, I'm to give you an all-round introduction to Apple Pay in the following text.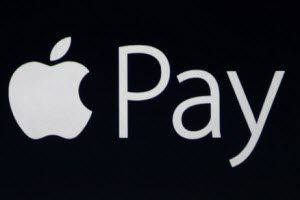 Apple Pay overview
First of all, you can get a general idea of Apple Pay from 3 aspects as below.
1. Compatible devices
Currently, Apple Pay is available on iPhone 6/ 6 Plus/SE, both of which contain near-field communication (NFC) chips where the "Secure Element" of Apple Pay is located. In addition, the upcoming Apple Watch also supports Apple pay, but it won't function unless with an iPhone (iPhone 5/5C/5S).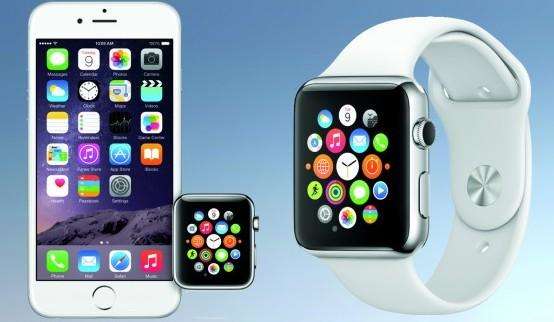 2. Passbook
Passbook, a Home screen app introduced in iOS 6, is a key element of Apple Pay. Once you enable Apple Pay service, the credit/debit card attached to your iTunes account will be transferred to Passbook automatically. Then you can use that credit/debit card stored within Passbook to make payments via Apple Pay right away.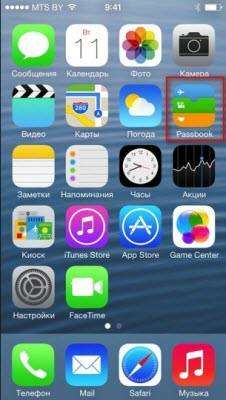 3. Secure Element
The built-in NFC chip, Device Account Number, dynamic security code and Touch ID/skin contact all together contribute to the fact that Apple Pay makes payment information safer on an iPhone than inside of a wallet. In short, with Apple Pay, your credit card number and personal information (name or address) will never be shared with merchants.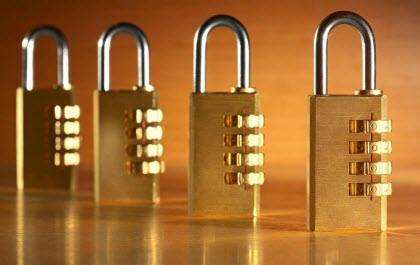 How to enable Apple Pay in Passbook app
Note that Apple Pay is not immediately usable, you need to enable it in the Passbook app by yourself: tapping "+" icon in the Passbook, then add credit/debit card to Apple Pay(up to 8 cards at one time). You can either selecta credit/debit card already on file with iTunes or scan a new one with the camera.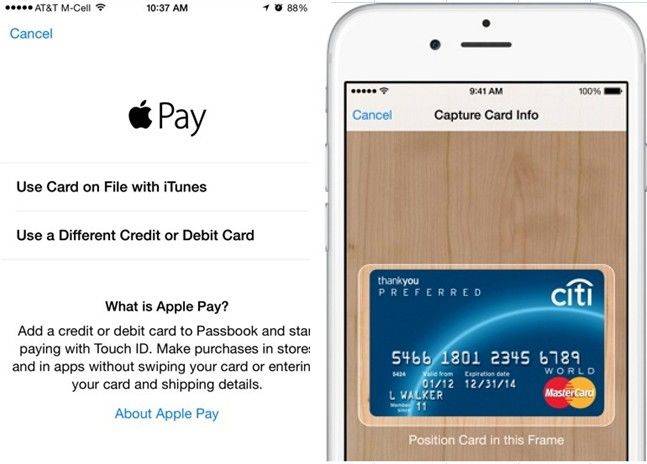 Once the card is verified, it can be used for purchases right away. The verification process usually takes a few seconds, but some cards would require a phone call, email verification or other additional steps.
How to set up Apple Pay in the Settings menu
As to the neatest features of Apple Pay, you need to navigate to Settings >> Passbook and Apple Pay on your iPhone 6/6 Plus, where lists billing address, email, shipping address, email and phone number. Furthermore, tapping on any card, you'll get specific information such as the last digits of the card number, contact information for the bank that issued the card and recent transactions that have been made.
How to make payments with Apple Pay
After initial cognition of Apple Pay, it's time to learn how to use it in a retail store.
When approaching a point-of-sale system compatible with Apple Pay, the screen of iPhone 6/6 Plus will light up and open Passbook automatically. Then choose a credit/debit card to make payments and tap on Home button with the finger that you registered with Touch ID. If you feel a slight vibration and hear a beep, then congratulations—the transaction is completed!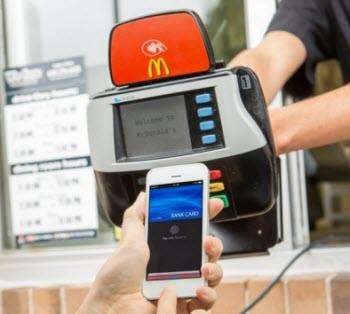 Who is compete with Apple Pay
iUsers seem to be warming up to Apple Pay on iPhone 6/6 Plus, yet some merchants (including Walmart, Best Buy, Rite Aid, CVS and more known as Merchant Customer Exchange or MCX) are giving it the cold shoulder: Walmart and Best Buy have publicly stated that they have no plan to install NFC-based payment systems and won't support Apple Pay, while CVS and Rite Aid have disabled NFC access on their in-store point-of-sale system.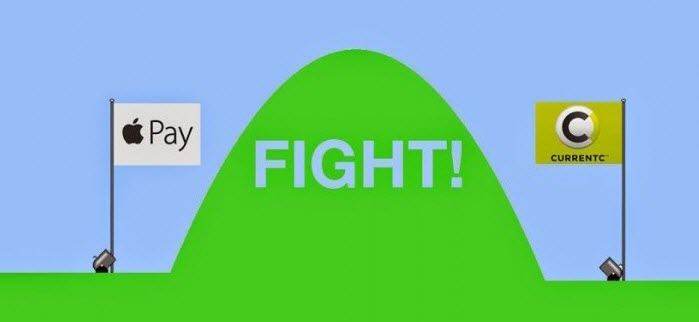 They're devoted to developing CurrentC system which can avoid interchange fees (ranging from 1% to 3% of purchase amounts) that they have to pay to credit-card companies whenever customers use their plastic to make for a purchase.
CurrentC vs. Apple Pay
Tips: As to which one is going to win, you can take a look at the table: CurrentC vs. Apple Pay below. It doesn't take a genius to know which one is more convenient.
CurrentC
Apple Pay
Media
QR codes (clunky)
NFC (convenient)
Steps
1. Tell cashier you'd like to pay with CurrentC.
2. Unlock phone.
3. Open CurrentC app.
4. Hand phone to cashier.
5. Scan cashier's QR code.
6. If scan doesn't work, enter numeric code manually.
1. Hold iPhone to payment terminal while touching home button.
How to disable Apple Pay on a lost/stolen iPhone
Though it isn't likely for others to have your fingerprint, Apple still develops Find My iPhone app which allows you to disable Apple Pay on a lost or stolen iPhone remotely. And the detailed steps are as follows.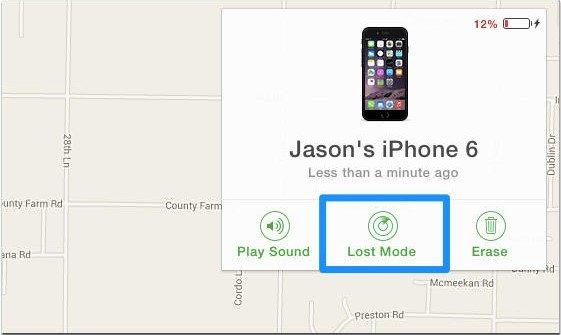 Step 1: Login to your iCloud account on iCloud.com or another iOS device with Find My iPhone app installed.
Step 2: Tab Find My iPhone option and select your lost/stolen iPhone to start tracking it.
Step 3: Activate Lost Mode and Apple Pay information will be disabled immediately.
Once find your lost iPhone, you can reactivate payment information by unlocking it with pin code.
ATTENTION! Powerful as Apple Pay is, hackers could still get around Apple Pay security. Because Apple Pay is closely related with iTunes which has its own bugs, Touch ID is deletable and NFC can also be hacked. Now I bet you must have got a comprehensive cognition about Apple Pay, so think twice before indeed using it.
Free Download
For Win 10/8.1/8/7/XP
Secure Download
Free Download
For macOS 10.13 and below
Secure Download
Related Articles
comments powered by