[2020]10 Best Place to Sell iPad for Cash
by Jenefey Aaron Updated on 2020-03-23 / Update for iPad
The article is divided into two parts, the first part explains the things you need to perform before selling used iPad online and second part will introduce the best place to sell used iPad.
Part 1. What Should You Do Before Selling Your iPad
Below are some important tasks which are helpful to keep your data privacy and backup before you sell it to anyone.
1. Make A Backup of Your iPad
There is official method of backing up the data using iTunes, but it does not provide many options. So, the best tool to take backup of your iPad is Tenorshare iCareFone. It is very simple and user-friendly software loaded with many tools for iPad. Follow the steps below to take backup using icarefone software.
Once the icarefone is installed in your computer, open it and connect your device to the computer using the USB cable. Click on Backup & Restore tab located at the bottom bar. By default, all the files are selected for backup. You can select what you need and then click "Backup" button.

pic: select backup tab

When the backup is done, you can view your backup data by clicking on View Backup Data.

pic: backup completed
2. Erase All Data Completely
It is very important to erase all the data of the device before you sell locally or online. Follow the instructions to erase iPad data completely.
Open the settings of iPad by tapping on Gear like icon from the home screen. From the settings, go to General > tap on Reset > Erase all content and Settings.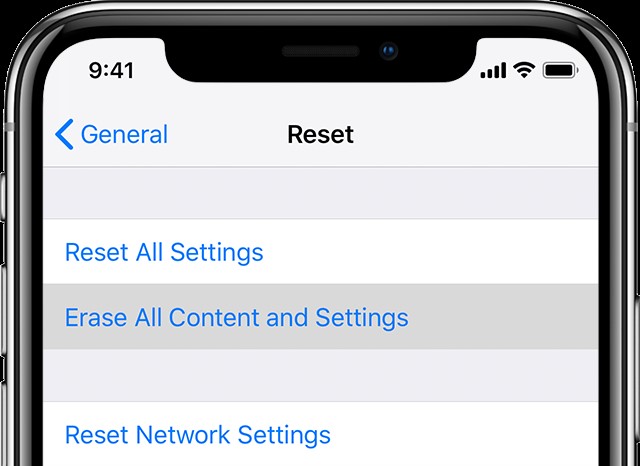 The iPad will reboot and start from the setup screen. This proved that the device has been Factory Reset and all the data is wiped.
Tip: If you have pretty important or sensitive data stored in your iPad and you worry about method 2 are unable to erase all data completely, then there is a more authentic solution. With the help of Tenorshare ReiBoot, you can one click to erase all the data completely with the 'factory reset iphone' feature.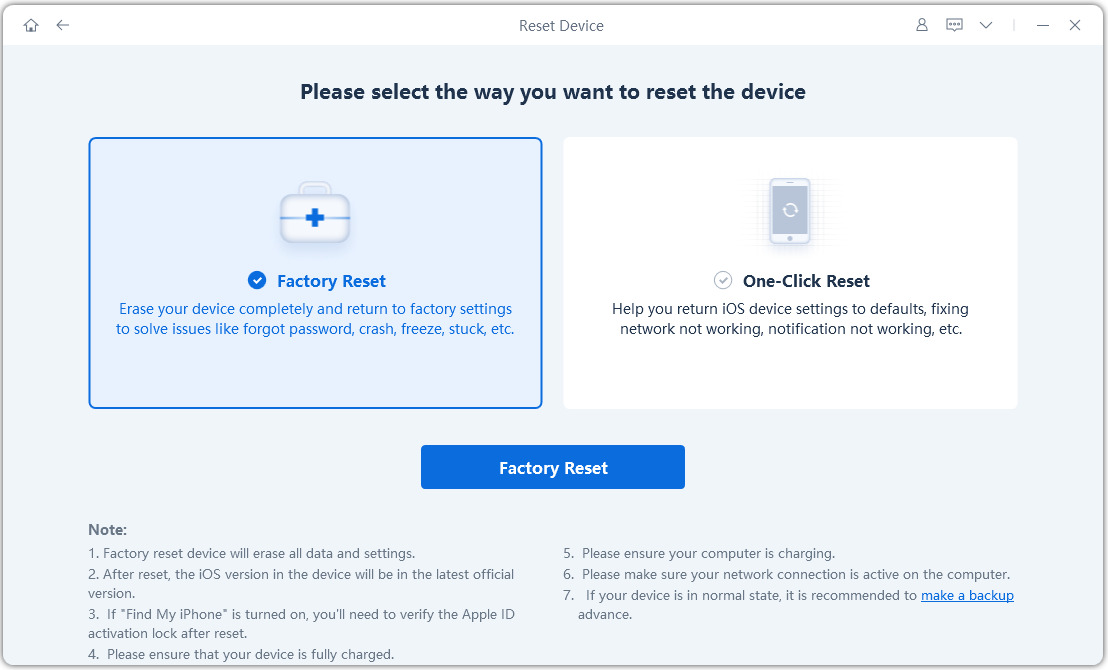 Part 2. Which Is The Best Place to Sell Used iPad for Cash
In this section, you will find top 10 websites where you can sell iPad online. Selling iPad online has two ways, one way is to trade iPad for cash. In this method, the iPad needs to be sent to their warehouse where they perform inspection. After successful inspection, you are given the cash. Other way is to sell iPad online. This method is harder than the first, but you can get handsome amount for your old iPad. You are required to post the ad of your iPad with pictures, price and description.
Below are the top websites where you can sell your used iPad.
1. Gazelle
In the list of best places to sell used iPad, Gazelle is very good platform which asks five questions about your iPad before buying it from you. Like, does your iPad power on, if there are scratches on the body etc.
Once your iPad got price offer from Gazelle after the inspection, you can accept or reject it. Upon accepting, you can receive payment with paper check, Amazon Gift card or PayPal. Upon rejection, you are returned with iPad freely.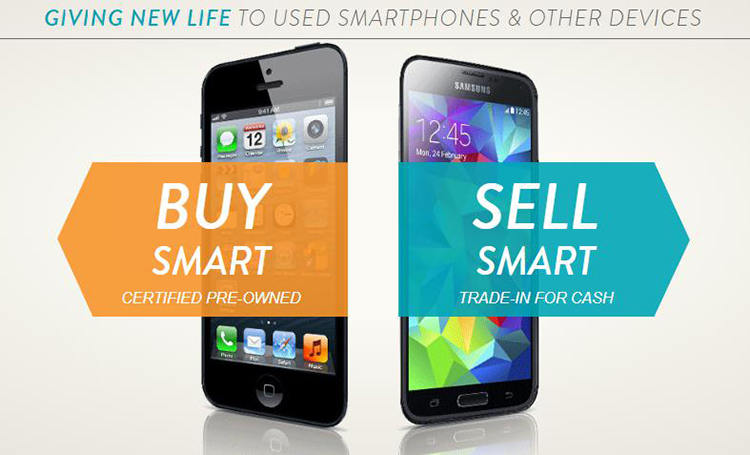 2. Buyback Boss
Buyback Boss allows 14 days for free shipping to their ware house. You are credited with PayPal or paper check. You can also sell other apple items because it is one of the best place to sell use iPad or iPad air.
3. Decluttr
Decluttr is an online platform where you can get offer immediately after selecting from some options such as good, poor or faulty condition.
You are credited with money the next day, through direct deposit or PayPal, once the iPad is received by Decluttr.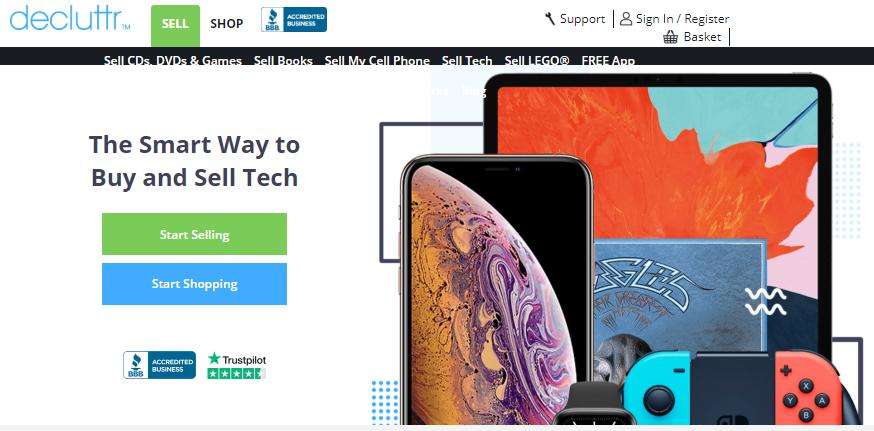 4. Swappa
Swappa is an ads based online selling platform. One thing that is worth mentioning about it is that they do not allow to sell cracked glass, water damaged or chipped glass devices.
If you want to get good offer for your iPad, this is best place to sell iPad. You have to post ad with pictures and quote your price demand.

5. Craigslist
Craigslist is the best place to sell iPad or iPad air online or locally. This platform is old and widely known, so, you can get many offers for your product.
Make sure that you have posted your iPad in the respective electronics category, so you can get maximum interested buyers.

6. Apple Trade-In
Apple trade-In allow 14 days to send your iPad or iPad air to them, after getting online quote. Payment options are instant store credit or apple gift card. The total process of selling iPad at this platform will take up-to three weeks.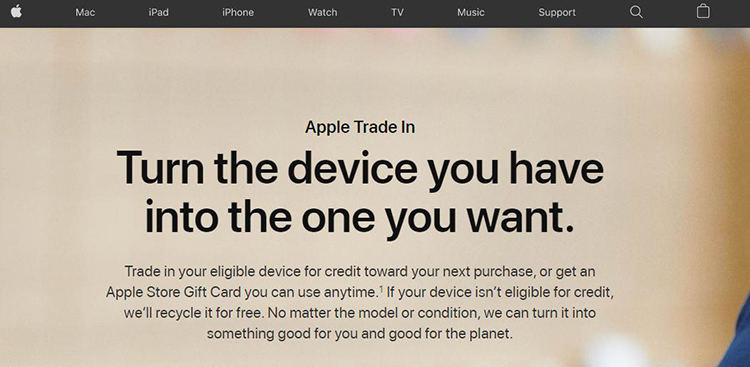 7. Amazon Trade-In
When it comes to Online trading-in options, why not Amazon as it is the largest online selling and purchasing platform and best place to sell iPad air online.
You have to send your iPad to Amazon, which takes seven days for the inspection of your device and makes the payment in the form of Amazon Gift Card which you can redeem for cash with TOCs.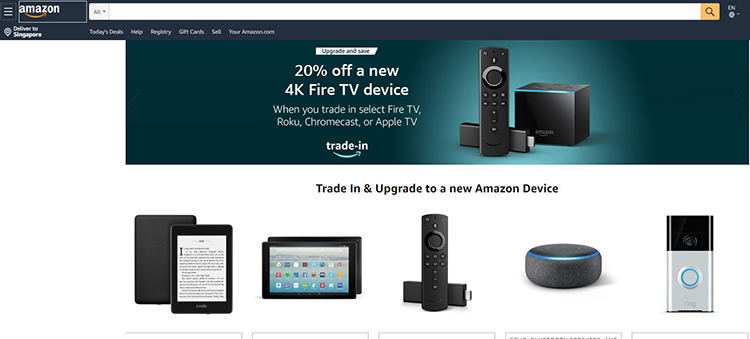 8. Facebook
Being a very large social media platform, it can also be called as best social platform to sell used iPad. If you are regular user of Facebook, then listing your iPad on Facebook is not a tricky task at all.
You can get the quotes from interested people right into your comment box or messenger, so best way to keep privacy, without need to share cell phone number.
It is important that you list down your iPad in the appropriate group.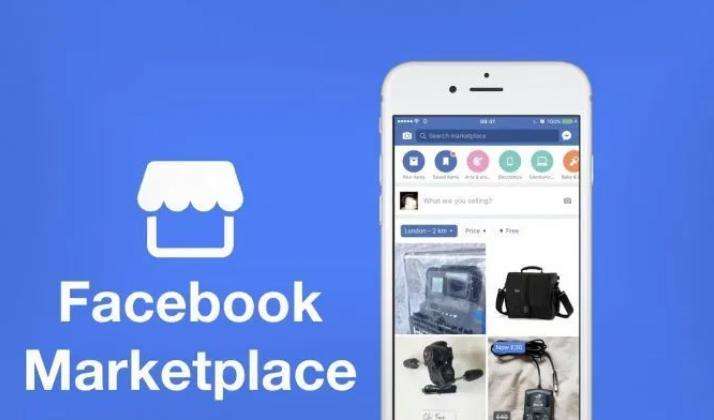 9. eBay
eBay provides biding as well as fixed price selling. eBay can provide you good offers from buyers because of bidding, especially if your iPad is very slightly used and getting very low price from other trade-in options, or if it need repair.
eBay provides own shipping facility if you sell it to distant buyers, hence saves from shipping cost.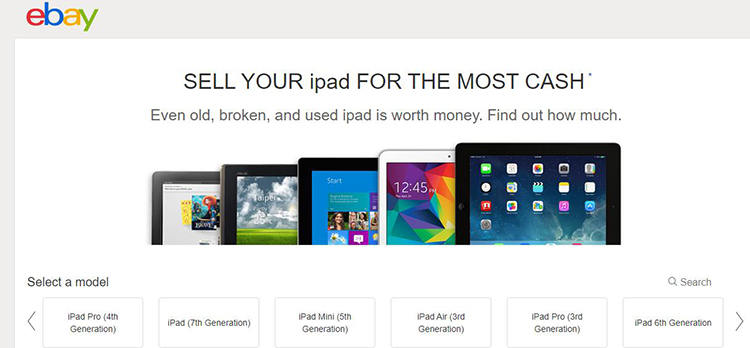 10. Gumtree
Gumtree is another platform works on ads mechanism. The ads are listed with pictures, price and description of the product. Gumtree mobile app provides secure conservation.

Summary
Out of the ten best places to sell used iPad online, Craigslist is the best place to sell it because it is very large and well-known platform loaded with thousands of sellers and buyers. Due to the maturity of the platform, people also trust more and feels more comfortable here. In addition, before you sell your iPad, remember to backup the data on your iPad then erase all data. To make a backup, Tenorshare iCareFone is the best choice for you.
The World's Best iOS File Manager
Free backup everything you need on iPhone/iPad/iPod
Transfer music, photos, videos, contacts, SMS without limitation
Selectively restore files without erasing current data