Wanna transfer photos and videos taken with your iPhone to Mac to save the space for iPhone? Need to backup your photos to Mac to get them safely? What is the best way to do so? One of the criticisms of iPhone OS is that it's a very closed system. You can only sync and copy data that Apple allows you to. We collect 4 options for your selection.
Option 1: One-stop Solution to Transfer all iPhone Photos/Videos to Mac
There is one-stop software named iPhone Data Recovery for Mac which can be used to transfer files from an iPhone and other iOS devices to Mac. It supports iPhone 6/6 plus/5s/5c/5 and iMac and Macbook running Mac OS X Yosemite, Mavericks, and under. See details about how to transfer iPhone photos and videos to Mac with this software.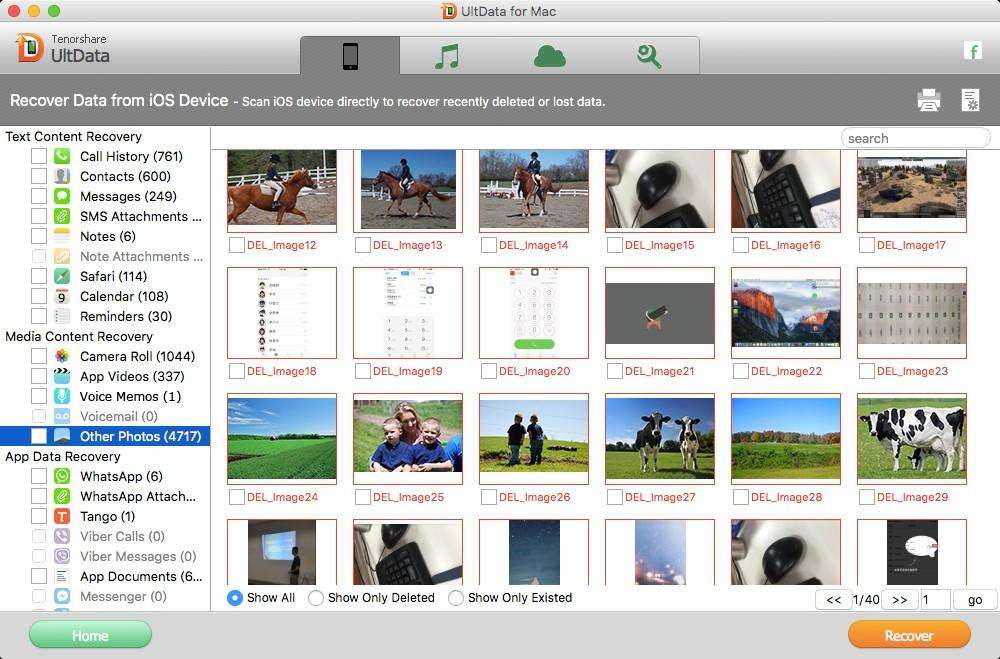 Option 2: Re-download or Transfer your Purchased Videos from an iPhone to a Mac
This option only works for the movies you purchased movies from the iTunes Store. You can transfer them to any computer that is authorized with your Apple ID.
1. Connect your device to the computer. Wait for its icon to appear in iTunes.
2. Go to File > Devices. If you're using iTunes for Windows and can't see the menu bar, learn how to turn on iTunes menus in Windows.
3. Choose Transfer Purchases from [device name].
Option 3 Transfer Photos and Videos Taken with iPhone to Mac with iPhoto
Actually, iPhoto can do you a favor to import photos and videos shot with iPhone to your iPhoto library. Please note, other photos can't be supported.
1. Connect your iPhone with your Mac via a cable.
2. Run iPhoto on your Mac and find your iPhone in the left panel under DEVICES.
4. Switch to the Last Import tab. Press Edit -> Select All and then press Edit -> Copy to copy all photos and videos you just imported from your iPhone.



5. Go to Finder, press Edit -> Paste XX Items and paste the imported photos and videos to your Mac hard drive.
Option 4: Send Photos and Videos from iPhone to Mac using AirDrop
With AirDrop on iOS 8, you can easily send files from your iPhone to your Mac. It takes 2 steps as following.
Firstly, send a file to your Mac using AirDrop:
1. Launch whatever app you want to share from.
2. Select the item(s) you want to share.
3. Tap on the "Share" button.



4. Make sure AirDrop is enabled.
5. Wait a few seconds for AirDrop to detect other devices within range.
6. Tap the icon of the device you want to send to.
7. Your file should automatically send.
Then receive a file on your Mac using AirDrop:
1. Make sure AirDrop is enabled.
2. Wait a few seconds for AirDrop to establish a connection.
4. Your file should automatically save into your Downloads folder.
OK, all easy solutions are listed above? Do you have any idea about syncing iPhone photos and videos to Mac computer? Let me know in the comments.
Free Download
For macOS 10.13 and below
Secure Download
Related Articles
comments powered by