Have you ever thought of downloading photos from iPhone to laptop using different methods? There are several ways which can help you to bring the photos to your laptop without any trouble. As we know that storing photos form iPhone to Laptop is a smart move but do youknow the easiest way to transfer photos from iPhone to laptop. We all know that some of the methodshave really headache process while some of themarequite easy. In this article you will be explained how to import photos from iPhone to laptop.
Part 1: How to Import Photos from iPhone to Mac
You can transfer photos to mac using several methods. Some of them are listed below. Just make sure to read and follow the step accordingly, to import the picture to your Mac.
Way 1: Import iPhone Photos to Mac Laptop using Tenorshare iCareFone
Tenorshare iCareFone is best software to import photos from iPhone to Mac. It is compatible with all the version of Mac as well as iPhone. It is easy to use as compared to any other app or software. In very short time, you can import photos from iPhone to Mac. The best part about this software is that it doesn't have any limitation or restriction as iTunes and iCloud because of which it can be used as alternative of these apps.
Free Download
For Win 10/8.1/8/7/XP
Secure Download
Free Download
For macOS 10.13 and below
Secure Download
Step by step guide to import photos from iPhone to Mac
1. First download Tenorshare iCareFone>> install it to your laptop.
2. Then connect you iPhone with it using USB synchronizer.
3. Open the software >> you should see a screen with your iPhone details and six features.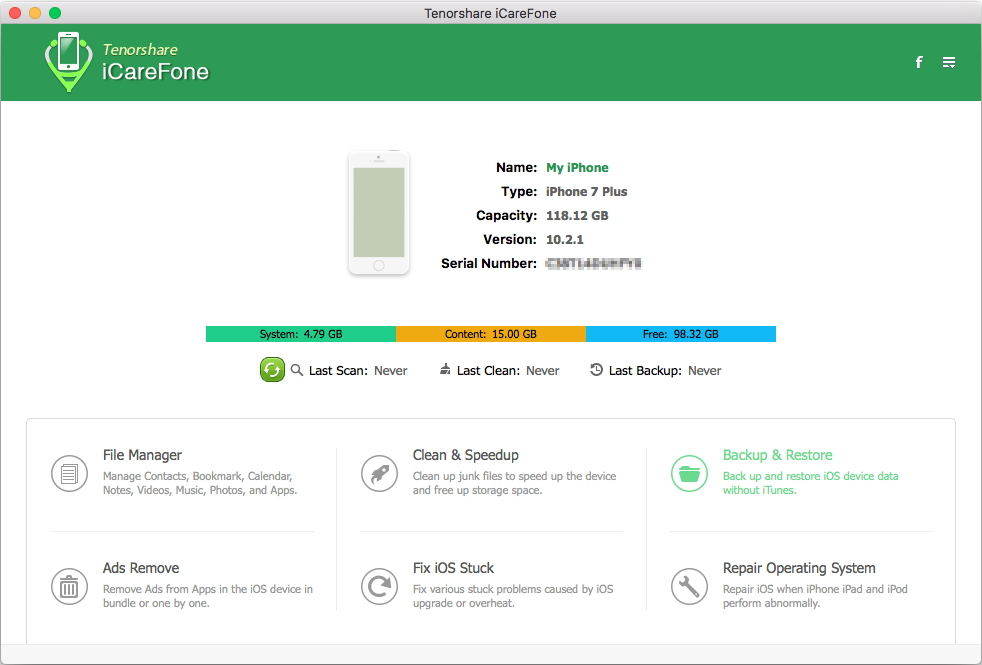 4. Now click on File Manager (You can see on the first left-top features category).
5. Choose Photos option >> You will be able to see the photos of your iPhone.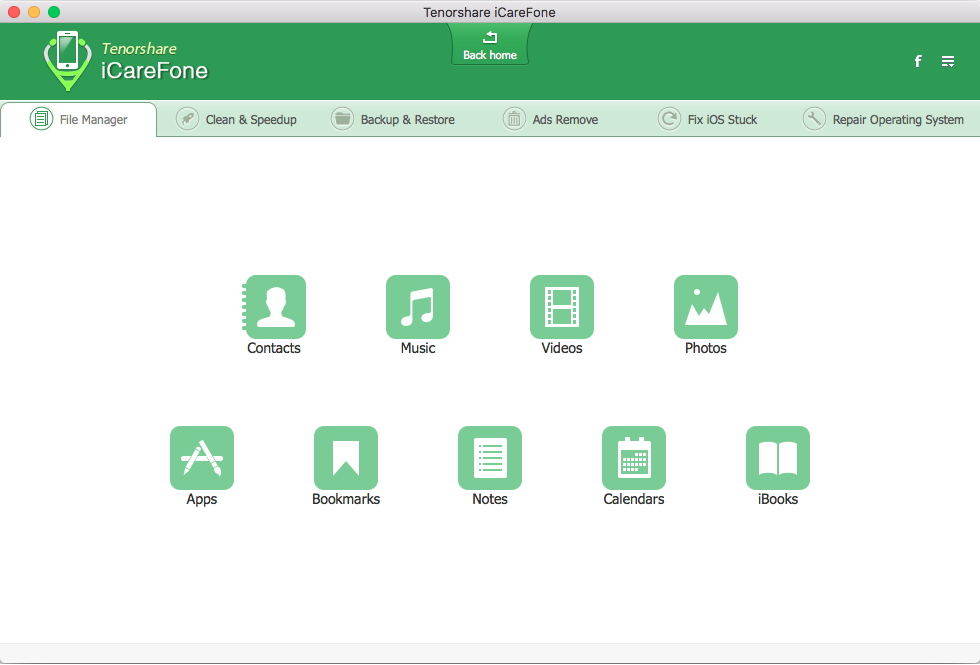 6. Choose photos and click on Export option (You will see this option on the top menu bar).

7. Exported photos will be saved to your Mac.
Way 2: AirDrop iPhone Photos to MacBook
AirDrop makes your job easy to transfer photos from iPhone to MacBook. Step-by-step guide is shown below to make it easier on how to import pictures from iPhone to laptop.
1. First click on Finder>> Click on AirDrop (You can see AirDrop on the left side of the screen).
2. If you want to receive photos from everyone's iPhone rather than only of contacts then you can choose "Everyone" option which you can find just beside "Allow me to be discovered by" , which you can see at the bottom of the screen.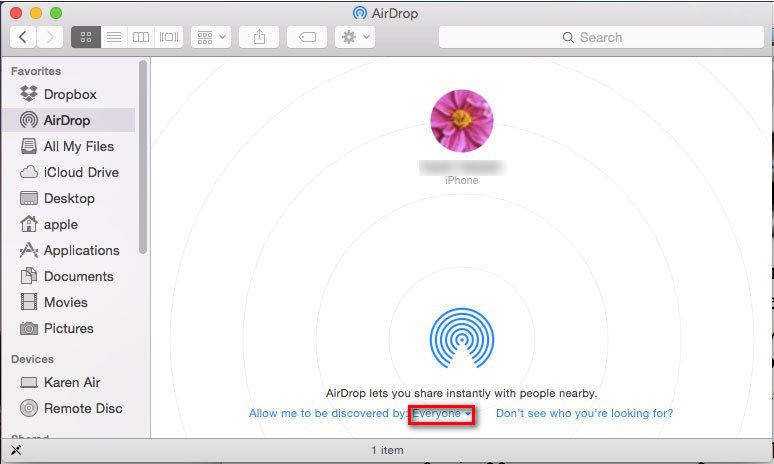 Note: AirDrop turns-on automatically if Wi-Fi or Bluetooth are ON. So make sure your Wi-Fi or Bluetooth is ON, if it is not ON then simply turn it on.
3. First go to Control Centeron your iPhone>> Tap AirDrop.
4. Now you can choose if you want to send/receive photos from your contacts only or from everyone.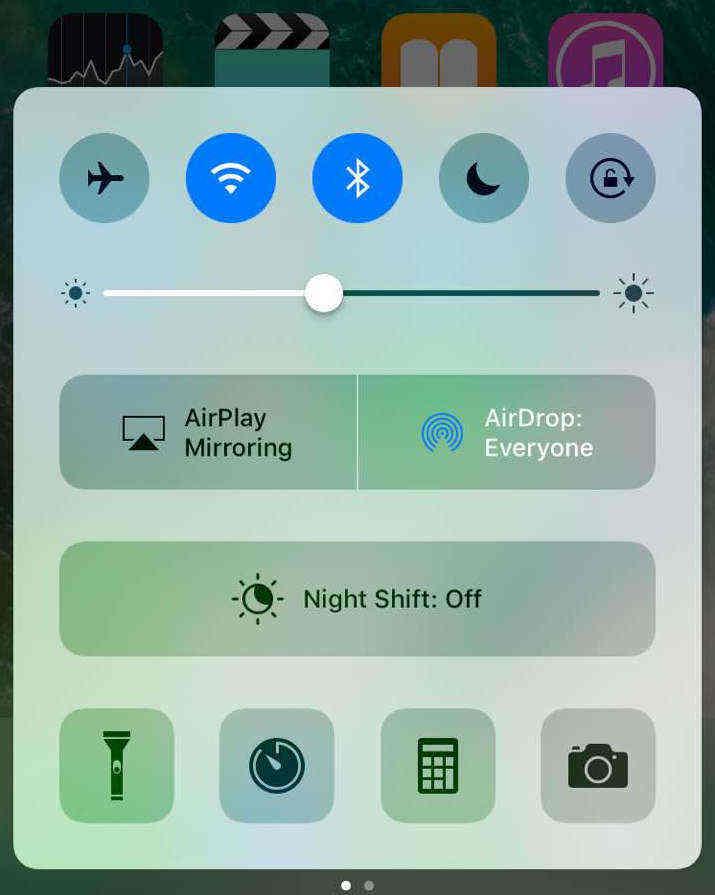 Once you have turned-on AirDrop on both iPhone and MacBook. Follow the given steps:
5. Select the Photosyou want to send >> Tap on Share icon.
6. On the AirDrop section, you can see Apple devices with which you can share photos >> Tap on it.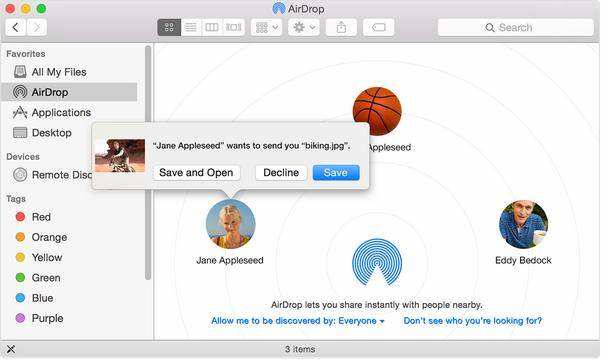 Your photos will be transferred to your MacBook and it will be stored in Download folder.
Way 3: Upload with Photos App on Mac Laptop
Uploading photos on Mac laptop with the help of Photos App is such an easy way. You don't have to try hard or search for the alternative method to import photos from iPhone to Mac Laptop. Follow the given process.
Note: Make sure to have latest version of iTunes installed on your Mac Laptop.
1. First connect you iPhone with Mac Laptop using USB cord.
2. Once the Mac laptopreads the iPhone, the Photos App will be opened automatically.
3. You can see all the photos on the screen >>Select the photosas you wish to download.
4. Click on Import button.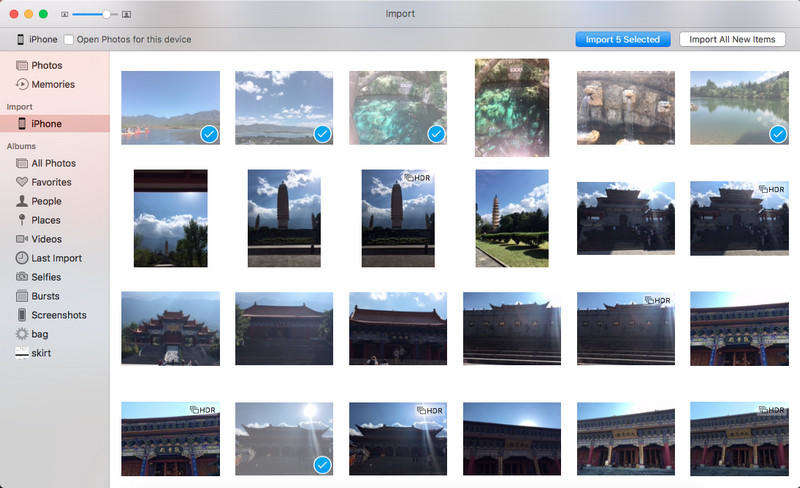 Part 2: How to Import Pictures from iPhone to PC
Importing and storing photos from iPhone to PC can be useful as you might do hard reset due to which your photos will be deleted or if you are running low on storage, transferring photos can save your maximum space.
Way 1: Transfer Photos with Tenorshare iCareFone to PC
Tenorshare iCareFone has made it a lot easier when it comes to import pictures from iPhone to laptop or vice-versa. It doesn't have any Apple ID restriction and it can import photos from different iPhone. It has no iTunes restriction and photos are readable after it is transferred. It supports different photos format like HEIC, JPG, PNG and all iOS photo formats. It can transfer photos in bulk or selective, with one or more photos at a time.  The best part about iCareFone  is that it is really simple and easy to use on top of that it supports iPhone X, iPhone 8/8 Plus, iPhone 7/7 Plus, iPhone 6/6s and other previous models.
Detailed steps of how to use Tenorshare iCareFone are listed above.
Way 2: Download Photos from iCloud Photo Library
iCloud Photo Library automatically stores all the photos that you have in your iCloud which makes it easier to get the photo on your PC. Follow the steps to know how to download Photos form iCloud Photo Library.
1. Turn on iCloud Photo Library on your PC
First Download iCloud for Windows >> Open iCloud for Windows on your PC.
Click on Options (You can see next to Photos) >> Check the box of iCloud Photo Library.
Click Done>> Click Apply.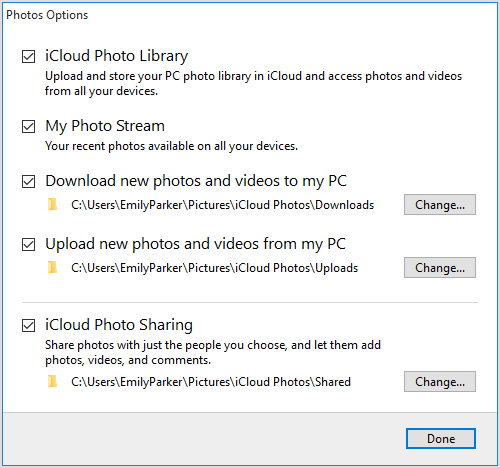 2. Download photos from iCloud Photo Library
As I mentioned above, new photos that you add to iCloud Photo Library will automatically download to your PC and will be stored to the location you set in iCloud Photos Options but if you want to download the collection by year photos then you can follow these steps.
First open File Explorer window >> Click iCloud Photos (You can find under Favorite).
Click Download photos and videos >> Choose the photos >> Click Download.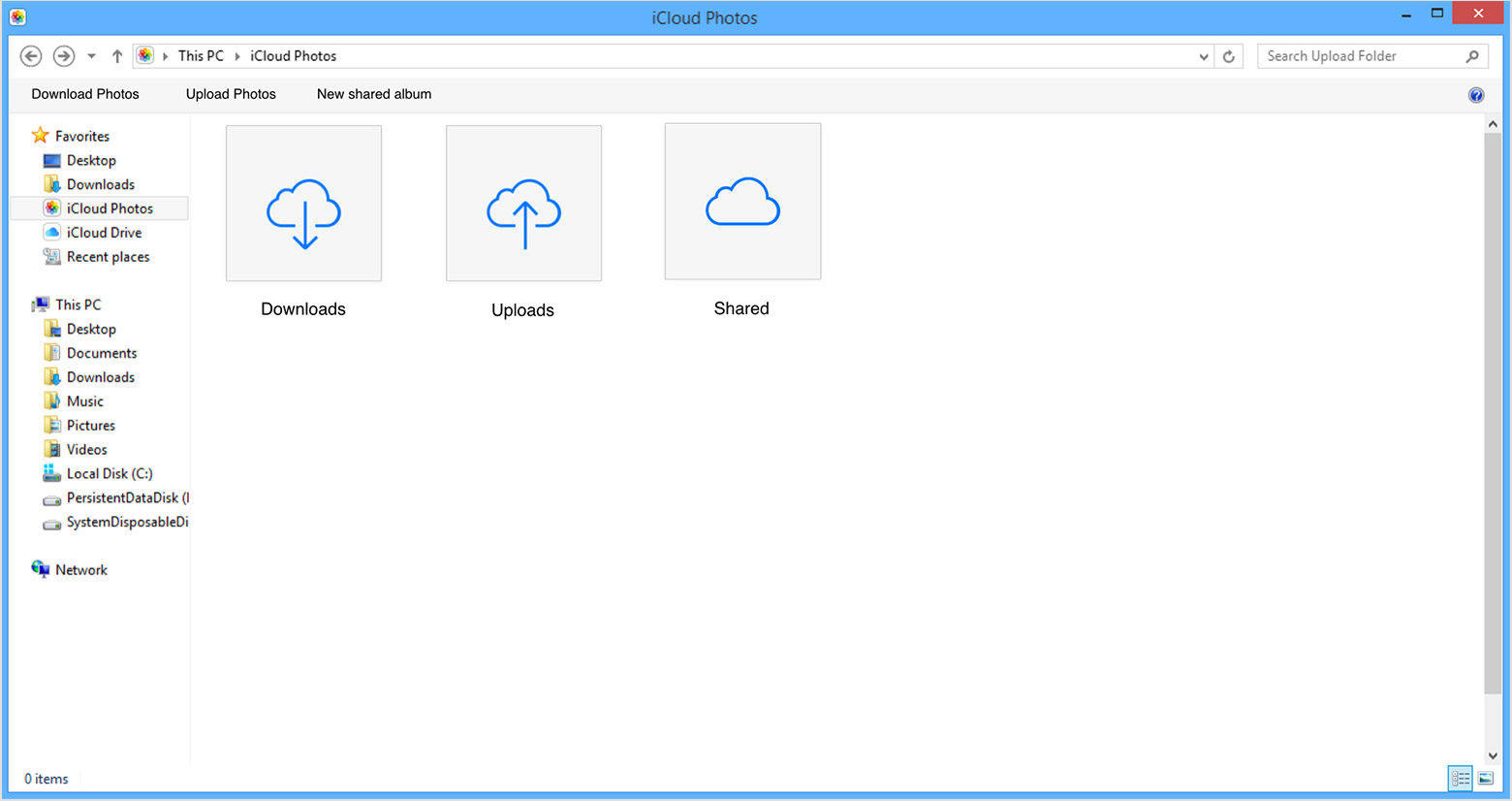 Way 3: Import Pictures to Windows Laptop with USB Cable
You can easily import pictures to your laptop if you have iTunes preinstalled. This is one of the easy method used for long back. All you need is to have is a USB cable and latest iTunes installed on your laptop. Follow the steps to know the process.
1. Connect iPhone to your laptop using USB cable.
2. Then open File Explorer (Win + E) >> Find iPhone internal storage folder.
3. Locate DCIM folder >> Copy the photos.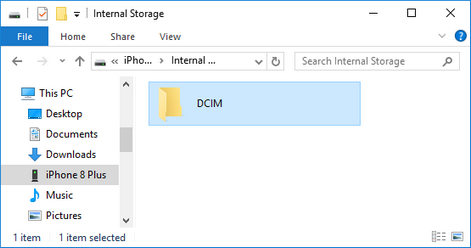 4. Paste the photos to your desired location on laptop
Now you don't need to ask anyone how do I import photos from iPhone to laptop? You can use any of the method mentioned above but to import photos instantly with ease, you should try Tenorshare iCareFone. Let us know what you think of these methods.
Free Download
For Win 10/8.1/8/7/XP
Secure Download
Free Download
For macOS 10.13 and below
Secure Download
Related Articles
comments powered by