Top 2 Ways to Transfer Videos and Photos from iCloud to Android Phone
"I recently lost my iPhone and buy a new Samsung Galaxy S7. I am wondering to transfer the photos and videos from my iCloud to my Android phone. Does anyone have a good idea?"
-Mattoon
Wondering to get pictures and videos from iCloud to Android? One of the most annoying thing that troubled many iOS people who want to try out an Android phone is transferring data from iPhone to Android. In this article we will show you 2 best ways to transfer photos and videos from iCloud to Android for your reference.
Method 1: Transfer Videos and Photos from iCloud to Android with iCloud Backup Extractor
An iCloud backup extractor can easily help you extract not only photos, videos but all data stored in your iCloud backup and you can easily transfer them to your Android phone as you like. Tenorshare UltData - iPhone Data Recovery is such a program that can securely download all files including photos and video in your iCloud backup file.
Firstly, free download iPhone Data Recovery on your Computer or Mac.
Step1: Run UltData and click on the iCloud icon to switch to "Recover from iCloud backup files". Sign into your iCloud account.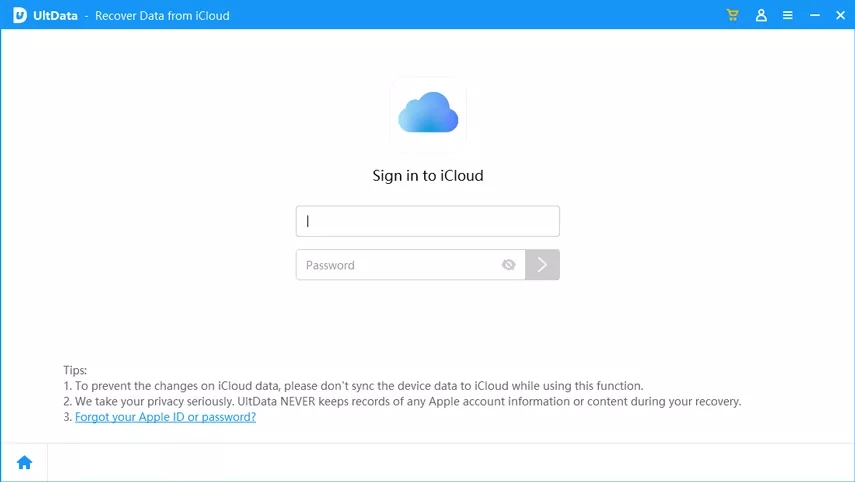 Step2: After you log into the iCloud account, all backups associated with this Apple ID will be listed. Select the backup file you want to download photos and videos from. Click Next to go on.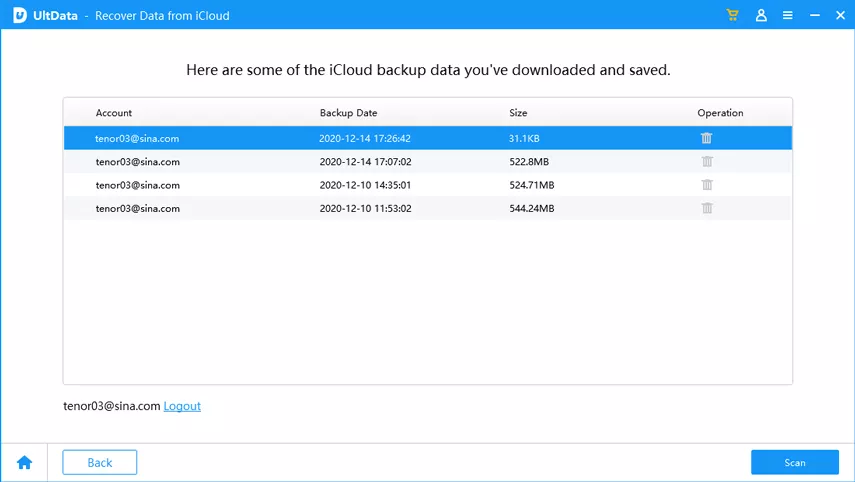 Step3: Now check the box before Camera Roll & Videos and App Photos to download. The download process takes a while, depending on the backup size and internet speed.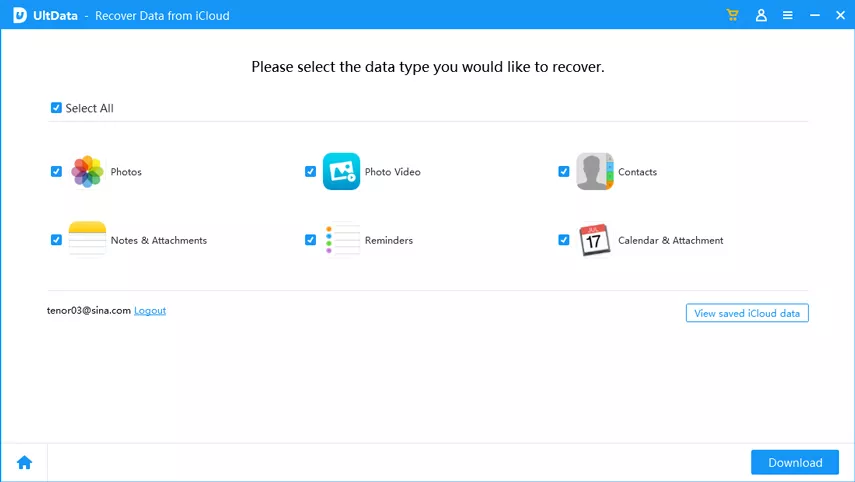 Step4: After downloading, you can preview and select the downloaded photos, videos, and click Recover to save them on your computer. Finally, transfer them to your Android phone with an USB cable.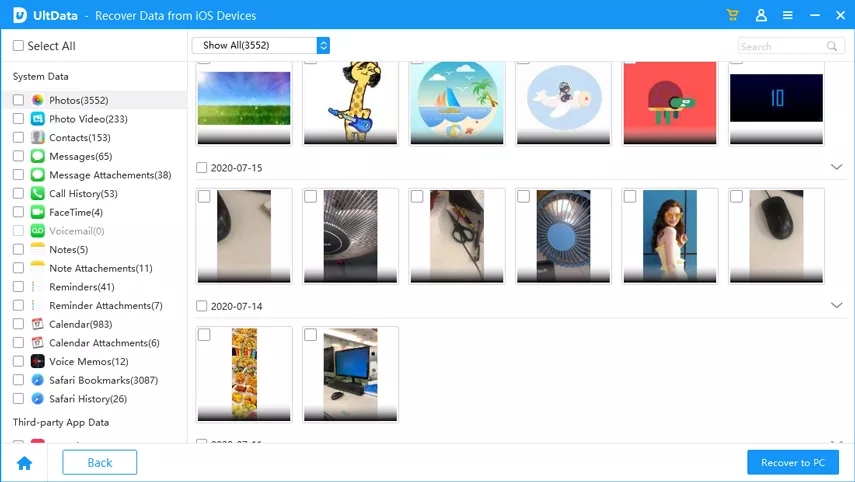 Step 5: Now connect your Android device to conputer or mac, then transfer videos/photos from PC to android.
Method 2: Copy Photos from iCloud Phone Stream to Android Phone
You can also transfer photos from iCloud to Android is to use the iCloud Photo Stream feature. Just follow steps below.
Make sure you have enabled iCloud on your iPhone and Go to Settings -> Photo Stream and turn it on. Download iCloud for Windows on your computer from http://www.apple.com/icloud/setup/pc.html
Run iCloud on your PC and enter your Apple ID and password as prompted. Click the "Photo" check box to enable Photo. Click "Apply" to save your changes. iCloud will create the iCloud Photos folder on your computer and begin downloading your iCloud Photo Library to it.
After downloading, transfer your downloaded photos to your Android phone with an USB cable.
Extra Tips: The Limitations of the iCloud Photo Stream Service
There are certain limitations that you are subjected to when you use the iCloud Photo Stream service. In other words, although the photos are supposed to be automatically uploaded from your iPhone to your iCloud account when you use the Photo Stream feature, you cannot get all photos from your iPhone to be saved on the iCloud. There are some major limitations to the Photo Stream service.
1. Up to 1000 photos
The Photo Stream service only backs up the last 1000 photos. This means that if you have about 2000 photos in the Camera Roll folder, only the last 1000 would get saved onto your iCloud account. If you forget to back up the rest of your photos, you could end up losing the older photos forever. Moreover, if you touch the 1000 limit and take another photo, the oldest photo in your iCloud account gets deleted.
2. Up to 30 days
The photos that are present in the Photo Stream shall get deleted after 30 days. This means that you need to ensure that your device is connected to the internet and you have iCloud enabled on your PC or your Laptop to have a backup of all photos.
3. 5 GB storage
iCloud offers users with a maximum of 5GB as storage space. This space is shared between all iCloud data and not just photos. This means that the storage space can fill up very quickly. Users whose storage space is full and they haven't purchased more storage from Apple can find that their latest photos aren't being backed up.
4. Does not store videos
The Photo Stream service offered by iCloud does not back up videos taken on your iPhone.
Transferring photos from iCloud to Android shouldn't be a nerve wrecking or a difficult process. How you choose to transfer photos from iCloud to Android depends on your individual preferences, but irrespective of which option you choose, you can always enjoy a seamless experience using either mode of transfer.
In both ways you can transfer data from iCloud to Android phone. Method 1 is highly recommended to you. You can find your lost photos and videos on iPhone with easy steps.