Looking for effective ways on how to export photos from iPhone to computer? Almost all iPhone users go through this dilemma once in their whole life. In case, you are eagerly finding ways, then you are in luck, as we are here with a list of the top most effective ways to get your photos off iPhone to computer. These methods are totally different in nature as well as in working, so you can choose what suits your requirements the best. So, let's get started.
Part 1: Easiest Way to Export Photos from iPhone to PC
If you want to know the easiest and the most effective way to export pictures from iPhone to computer, we highly recommend you to use Tenorshare iCareFone. It is a versatile transfer program that can not only manage files with its File Manager feature but can also transfer photos from iPhone to computer, both Windows and Mac.
Here are some reasons on why we say it is the easiest method here:
One-click operation and fast transfer speeds.
No storage space limitations
No need for Wi-Fi connection.
You can select one, multiple and even bulk pictures for transfer.
No need of logging into accounts unlike in iTunes and iCloud.
Free Download
For Win 10/8.1/8/7/XP
Secure Download
Free Download
For macOS 10.13 and below
Secure Download
Here is a step by step guide on how to use Tenorshare iCareFone on your computer:
1. First and foremost, download and install the software from the official website on your computer. This software can work on all Mac and Windows versions.
2. Now, connect both the devices via USB.
3. After the software detects your iPhone, go to "File Manager" and tap on "Photos".

4. You will see a list of your iPhone photos now.

5. Now, you can choose multiple or all photos at once for transfer. Just click the "Export" button after selection.
And that's it! You are done uploading your photos to your own PC using the Tenorshare iCareFone software. This also shows "How do I download photos from my iPhone X to my computer?" Try it out!
Part 2: Other Feasible Ways to Export Pictures from iPhone to Computer
There are various methods available on how to export photos from iPhone to PC. Aside from the conventional methods where you have to use iTunes or iCloud or third-party apps like Dropbox, you can perform the similar task but without them. These methods are easy to perform and you won't even need additional support. A few of these methods are described below.
Way 1: Export Photos with USB Connection
There are various efficient ways to share your photos with your PC, but with iTunes preinstalled and USB cable connected, iPhone users can have access to their photos folder. Here is how: .
Windows 7:
It does not matter what model of iPhone you are using; it could be iPhone 5/6/6S and even iPhone X, you will be able to transfer your photos to your Windows PC easily.
1. Connect iPhone and Windows PC with a USB cable.
2. Give it a few moments to read the device.
3. After a few seconds, the AutoPlay will be launched. It is not software or an app; this is just an inbuilt function of any Windows Computer.
4. Click on the "Import Photos and videos" option visible on AutoPlay.
5. It will open a panel, set the download location.
6. Click OK. The process is finished.
Windows 8/10:
Windows 10/8 also comes with AutoPlay but like Mac, you can use the Photo App to export photos from iphone to PC.
1. Before you even start you have to install iTunes for Windows.
2. Connect your iPhone and Windows Computer with a USB cable.
3. It will take a few moments to recognize the device then the Photo App will be launched automatically.
4. Click on the Photo App and a new panel will open.
5. On the top of the panel there is an Import button, click on it and select the photos you want to send.
6. Lastly, click on Continue below to Import the photos.
And that's how to export pictures from iPhone to computer using Photo App the right way.
Way 2: Send iPhone Photos by Email
There are so many software and apps available in the market to transfer or sync photos that we tend to forget the most preliminary method to transfer data, and that is by Email. We use it every single day to send a lot of things to friends, family, people etc. It is an efficient method but it is not suitable to send huge quantities of pictures. So, be keeping this in mind, follow the steps below to use email for importing photos:
1. Go to your photo album, select the photos you want to send
2. Look for the option "Mail" while you open the Share option.



3. Now, tap on "Mail" and a new email creation window will open u with all your selected images already attached.
4. Lastly, just put in the email address and click send.
Now get hold of the computer you want to download these photos. Open the mail and simply download the photos to your desired location. Now you will be able to get access to your iPhone photos anytime on your computer. It is as easy as that!
Way 3: Get Photos into PC with Cloud Software
iPhone storage has been a really big problem for some time so; Apple and various other companies have released many apps in order to eliminate the problem. There are various Cloud storage apps that can help you to sync your photos with your PC so that you can download them any time you want. Some of the greatest cloud storage apps are iCloud, Google Drive, Dropbox, and One Drive etc.
Here, I will take iCloud as an example as it's the official way recommended by Apple. You can also pick other apps to proceed.
1. Download iCloud for Windows on your PC.
2. Install it and follow the proper instructions to open it on Windows.
3. Now, go to 'Photos" and select "iCloud Photo Library".
4. Click Apply to complete the process.
5. Similarly, on your iPhone, go to "Settings", then to "iCloud.
6. Now, open "Photos" and enable "iCloud Photo Library" with the toggle switch.



Now, every time you connect your iPhone with your PC, all of your new photos and videos will be automatically downloaded under Wi-Fi.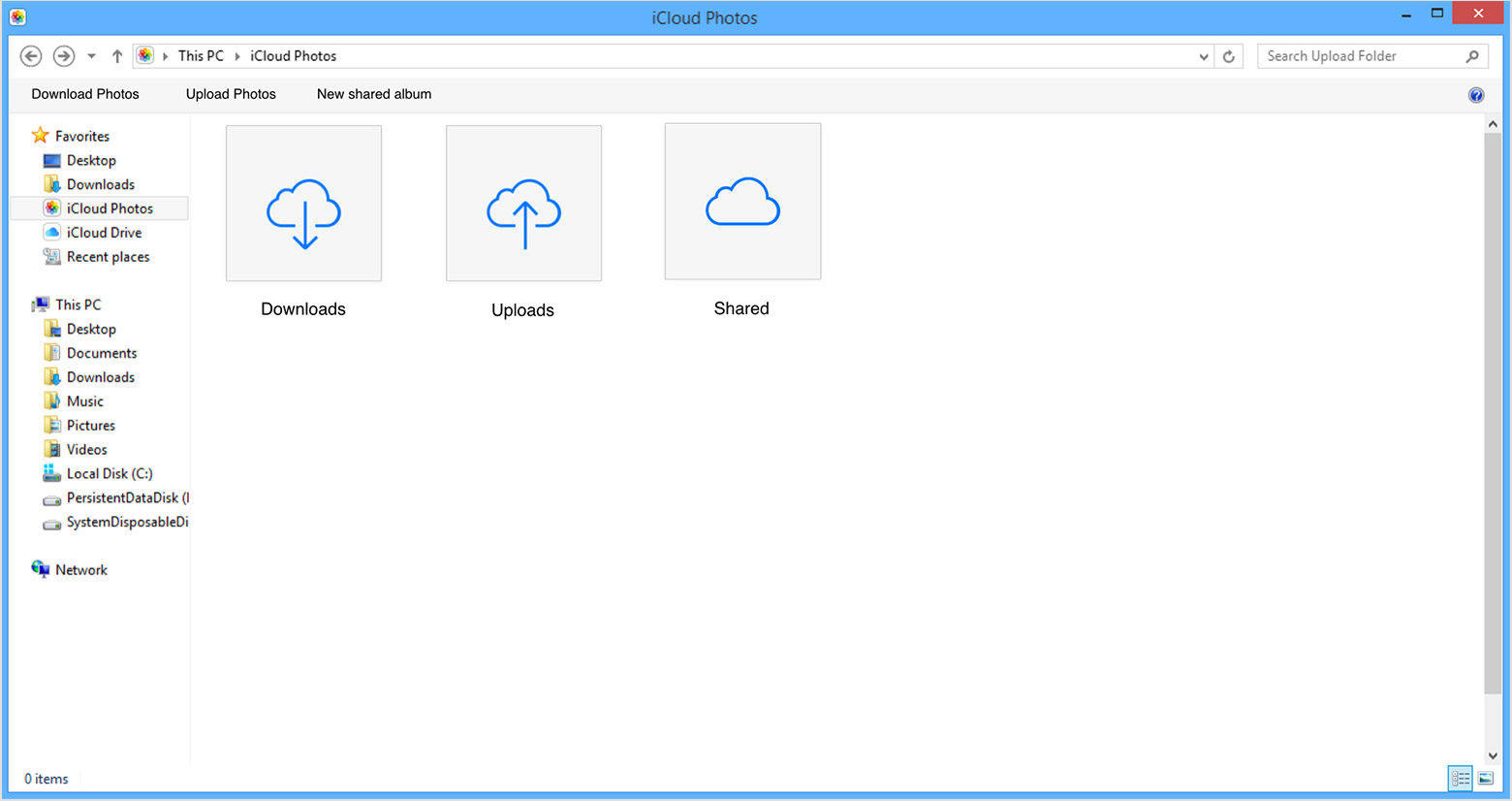 You can get these photos inside the "iCloud Photos" in your File Explorer.
Summary
So, here is our comprehensive guide on how to export photos from iPhone to PC. Follow the guide step by step and you will surely get your issue solved in no time. In case you want to know the best option here, it is, without doubt, the Tenorshare iCareFone software. Try it out and it will help you a lot!
Free Download
For Win 10/8.1/8/7/XP
Secure Download
Free Download
For macOS 10.13 and below
Secure Download
Related Articles
comments powered by