Top 15 iOS 15/14/13/12/11/10/9 Upgrade Problems and How to Solve Them
by Jenefey Aaron Updated on 2021-09-18 / Update for iOS 9
Since Apple kicked off the public iOS 9 beta, users can't wait to get themselves on the new operating system. But some unfortunately run into iOS 9 problems.
If you have gotten things ready to update to the latest iOS 15/14/13/12/11/10/9, we strongly suggest you to check these iOS problems and fixes guide which you can use to avoid the issues. Here we collect the top 15 common iOS 15/11/10/9 upgrade problems and solutions most people faced when they opted for the iOS upgrade.
iOS 9.1/9 Upgrade Problems on iPhone/iPad/iPod and Solutions to Fix Them
Top1: Data Loss during/after iOS 9.1/9 Upgrade
A large number of people suffered that data on the device get wiped all during or after iOS 9 update. This can be a terrible problem because people often have too many useful files which they keep on their phone.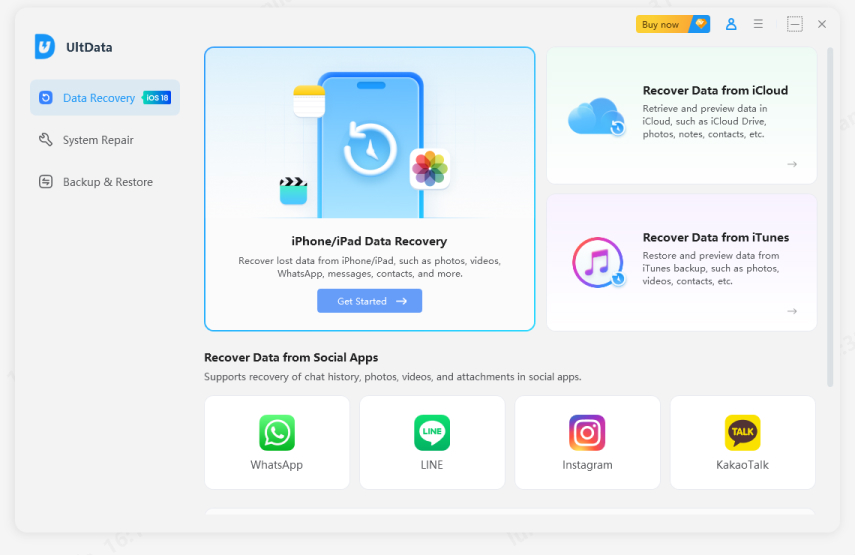 To recover lost data on iPhone/iPad/iPod, Tenorshare UltData can help you out. It enables to recover photos, SMS, notes, call history, WhatsApp/Tango messages, App data (WhatsApp, Instagram, Flickr, iPhoto, iMovie, Kindle and other files from iPhone 6s/6s Plus/6/6 Plus.
You can also click here to view how to recover data from iPhone after iOS upgrade.
Top 2: Stuck in Recovery Mode/iTunes Logo
Users complain that the iPhone is stuck in recovery mode as they found the iTunes logo on the screen. Now, follow the steps to get out of iTunes logo if you stuck in Recovery Mode after upgrading to the newest iOS 9. Before start, make sure you have installed the latest version of iTunes:
Hold both the home screen and the sleep/wake button for 10 seconds and the device will turn off. Now, turn it on again and you may find that your phone will start normally.
If your iPhone continues to show the same problem, you can use Tenorshare ReiBoot to easily and conveniently get your iPhone out of recovery mode with a single click and without any damage or data loss.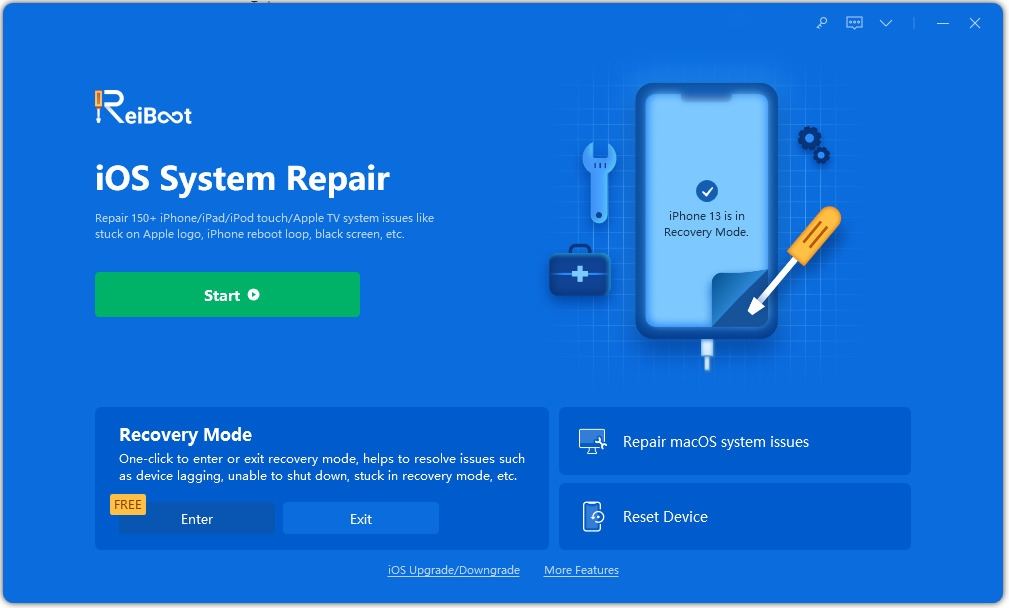 Top 3: Stuck on Apple Logo during iOS 9.1/9 Update
This is a common and annoying problem that when we try to update to the new OS, the iPhone is more likely to be stuck on Apple logo and can't boot up completely. If your iPhone or iPad stays on Apple logo screen during iOS 9 update, you can try the force reboot your iPhone or put it in recovery mode.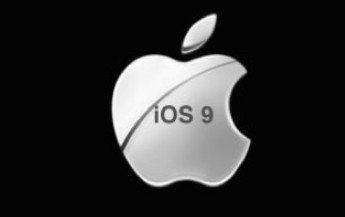 Hold and Press Home & Power button for 10 seconds to reboot your iPhone. If it still stuck on Apple logo, you will need to put it in recovery mode.
Plug the iPhone to your computer via the USB cable and make sure that the latest iTunes is installed.
Press and hold Home & Power button for 10 seconds. Then release the power button but keep pressing the home button.
You will see the Connect to iTunes screen and you can let go of the Home button.
Now you can restore your iPhone with iTunes.
Top 4: iOS Devices Keeps Freezing during/after iOS 9.1/9 Upgrade
To help to get rid of this issue, you can try the following tricks.
Try a Hard Reboot

To do a hard reboot, simply hold down the Home button and Power button simultaneously until you see the Apple logo. Keep holding those two buttons down for at least 30 seconds. If nothing happens, move on to the next step.

Plug into a wall outlet

Sometimes plugging into a wall outlet like you were going to charge your iPhone or iPad can trigger it to boot up. Try plugging your device in and leaving it that way. If, after about 15 minutes, your iPhone or iPad is still not responding, move on to the next step.

Reset all settings

If your iPhone, iPad, iPod freeze after iOS 9 upgrade, and the previous solutions didn't help, you should reset all settings.
Navigate to Settings>> Tap on General >> Tap on Reset >> Choose Reset all Settings.

Try the freeware Tenorshare ReiBoot (No Data Loss)

Tenorshare ReiBoot is an effective freeware with 1 click to help you get iPhone, iPad, or iPod Touch get out of freezing. It can reboot your iOS device when it won't boot properly, even when your device's Home button is broken, devices get stuck in Apple logo or iTunes logo/USB cable, reboot loop, etc.
Top 5: iOS 9.1/9 Update Failed
There are 2 simple tricks if you're running into this problem updating to iOS 9.
The first is try, try and then try again.Apple's servers are currently under a lot of pressure, rolling out today's operating system change to millions of iPhones and iPads worldwide. That's a lot of required bandwidth.
The second solution is to go old-school by manually downloading the software to your phone or tablet. This requires a USB lightning cable, a computer and iTunes. Yes, you have to boot up Apple's old music software, the one that isn't Apple Music.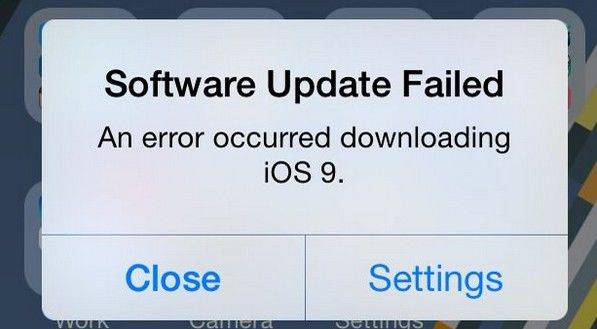 Top 6: Stuck in Reboot loop after iOS 9.1/9 Update
If your iPhone, iPad, iPod is stuck in reboot loop after upgrading to iOS 9, then you can use Tenorshare ReiBoot to fix it. Tenorshare ReiBoot is a free and easy-to-use utility to help iOS device users get out of the reboot loop after iOS 9 upgrade by one click. It fixes iDevices problem such as stuck in recovery mode, stuck in reboot loop, Home button can't be activated, etc.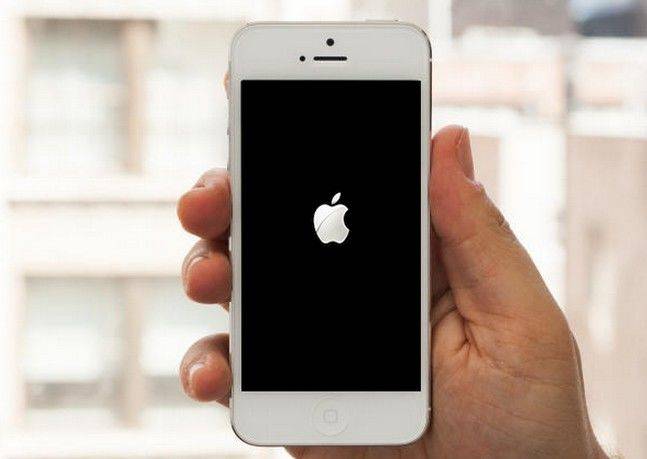 Top 7: iOS 9.1/9 Battery Life Issues
The new "Low Power Mode" of iOS 9 lets you extend your battery life to some degree. It can be programmed to activate when the battery reaches 20%, or manually at any time. For many users the iOS 9 battery life is very good, but few users report iOS 9 battery life darning fast. Here are some quick tips to extend iOS 9 battery life.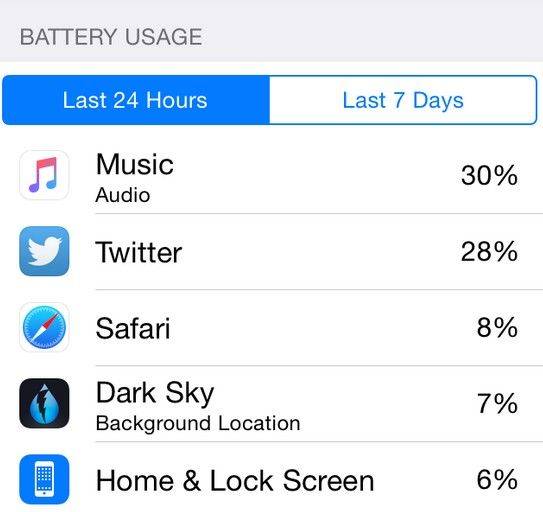 Firstly, go to Settings > General > Usage > Battery Usage to see if there is an app that is the chief culprits. You may need to delete the app or get an alternative.
Stop streaming music from Apple Music, because it will burn your iOS battery life faster. You can try downloading songs onto your device's local storage instead of streaming them from the web.
Turn on Airplane mode if you're in a place with poor service. This is because when you are in a bad service zone, your phone will continually switch between connections and that can have a negative impact on your iOS 9 device.
Try to restart your phone or Reset All Settings. Open Settings > General > Reset > Reset All Settings and then enter your pass code.
Top 8: iOS 9.1/9 is Running Slow on Old iPhone/iPad/iPod
Check the compatibility list of iOS 9 you will find that iPhone 4s and iPad 2 are also supported by iOS 9. However, not all iOS 9 features will be available for them. In the meantime, users of older iPhone and iPad may be looking for ways to speed up their iPhone/iPad running iOS 9. If are really feeling that iOS 9 is slowing down of time on your old device, there are a couple of fixes you can take to speed up your iOS 9.
Kill Reduce Motion: Go to Settings > General > Accessibility > Reduce Motion, and turn the switch off
Perform a Hard Reboot: Holding down the Power button and Home button concurrently together until the Apple logo appears.
Wipe and Restore the iPhone or iPad: Backup your device to iCloud or iTunes, or both, and then reset the device to factory settings.
Clean up Your Old Device Completely: You can remove the various kinds of junk files like app cache, cookies, temp files on your device to make old iPhone iPad run faster. iCareFone is such an iOS manager tool that enables you to get rid of all overloaded and unneeded files so that your device could have more free space and the apps runs more smoothly.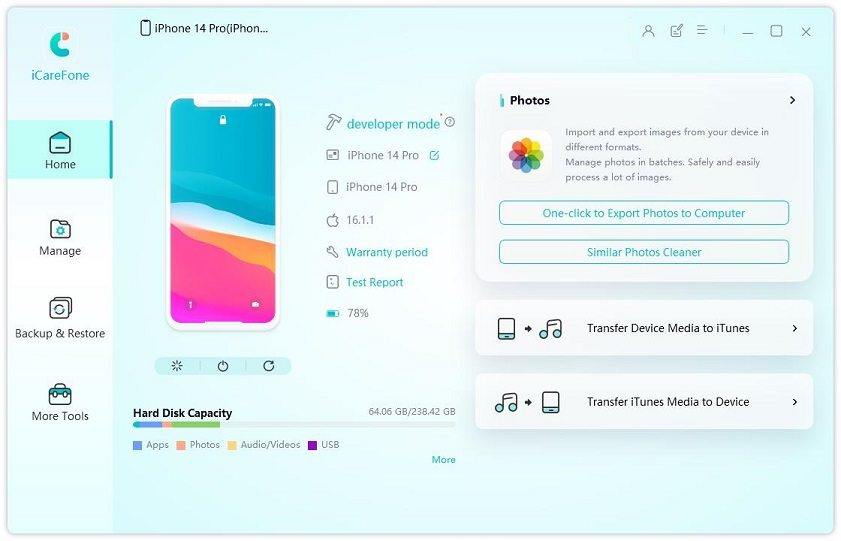 Top 9: News App Not Showing after iOS 9.1/9 upgrade
If you can't find the News App on your iPhone/iPad/iPod, calm down, it's a normal issue many users have encountered.
News App depends on your location, you may not yet have access to the News app. It's only available in the US and possibly the UK for now.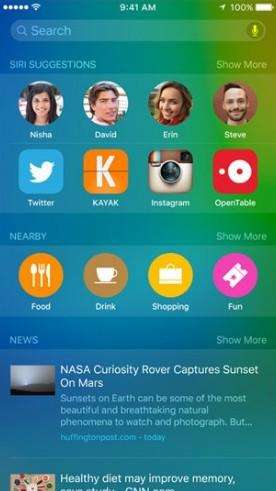 Top 10: iOS 9.1/9 Drawing on Notes Not Showing Up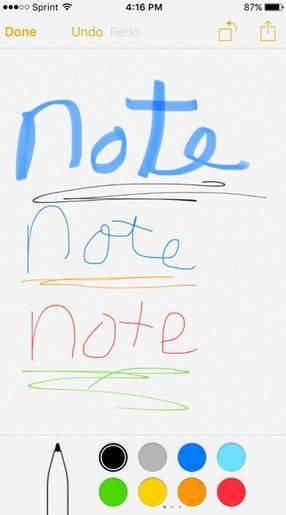 Some users upgraded iOS device to iOS 9 but found the Notes drawing function didn't show up. To draw notes and use the extra features, take the steps below:
Open the Notes app
At the top of the screen, tap the back arrow
Find "On my iPhone" / "On my iPad" in the list
Tap on "Notes" under the "On my iPhone" / "On my iPad" heading
Tap on the new note icon at the bottom-right
Now you can tap the round + button which will reveal the additional features
Top 11: Wi-Fi Issues
Some users also report iOS 9 beta WiFi problems that prevent connecting to any networks or include disconnects. It is not the first time iPhone users are running into Wi-Fi issues. You can try to fix Wi-Fi issues on your iOS 9 devices by following workarounds.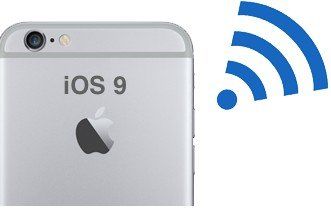 Reset Network Settings: Go to Settings > General > Reset and tap Reset Network Settings. Your device will reset all network settings. Connect to the Wi-Fi again to see if things pan out well this time.
Switch on Airplane mode: You can temporarily switch on Airplane mode and then turn it off to see if the Wi-Fi issues be solved. Swipe up from the bottom to bring the Control Center > Toggle Airplane mode on for 10 seconds > Toggle it to off.
Disable Wi-Fi Networking in System Service: Go to Settings > Privacy > Location Services > System Services > Turn off Wi-Fi Networking. This does not turn off wireless networking in iOS entirely. This only relates to your location being used for Wi-Fi Networking, so it doesn't disable Wi-Fi entirely.
Change DNS Settings to Google: Settings > Wi-Fi > Tap on the (i) button to the right of the router name > Scroll down to DNS and tap the numbers, then enter "8.8.8.8".
Top12: Don't Have Enough Space for Downloading iOS 9.1/9
Even Apple revealed at WWDC that iOS 9 will only be about 1.3GB in size, it can still be a tough task for many 8/16 GB iPhone/iPad/iPod users to free up that much space, especially if they're not syncing to iTunes to manage storage manually.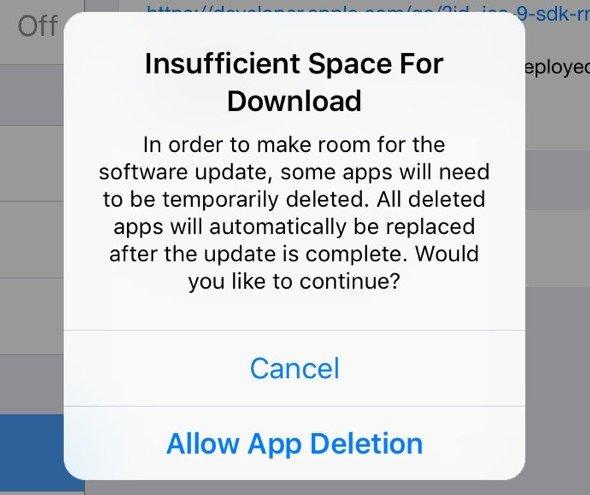 The good news is that iOS 9 will allow users to temporarily delete apps in order to complete the OS update. And after the upgrade is over, all deleted apps will be automatically replaced. Besides, to remove messages & attachments all at once, clear the junk files on iPhone/iPad/iPod with iCareFone or move photos & videos to computer then delete them from your device etc. is also a effective solution.
Top 13: Bluetooth Problems
The Bluetooth issues after iOS 9 update doesn't affect everyone, but it absolutely causing troubles to quite a few. For example, some people have trouble connecting the iPhone to the in-car Bluetooth systems, or Bluetooth suddenly disconnecting when a call comes in, or sometimes the connection drops frequently.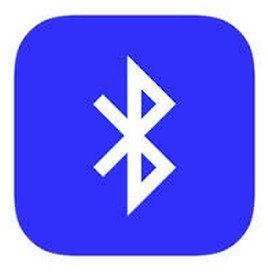 Turn off Bluetooth and restart your iPhone or iPad.
Repair the Device you Connect: Go to Settings > Bluetooth > Choose the device you are having issues with > Tap on the info button next to the device > Tapon Forget This Device.
Reset Network Settings: Settings > General > Reset > Reset Network Settings. You need to set up your Wi-Fi connections again after doing this.
Try restoring your iPhone iPad: You can restore your device from iTunes or iCloud. Bear in mind that it will erase your existed data so you'd better back up your iPhone or iPad in advance.
Top 14: Blank Proactive Screen
One of the biggest new iOS 9 issues is a Proactive home screen which is present to the left of the main home screen. If you swipe over and this is blank you need to perform a fix referring to the following steps. Here you will be provided to get common iOS 9 beta problems and fixes.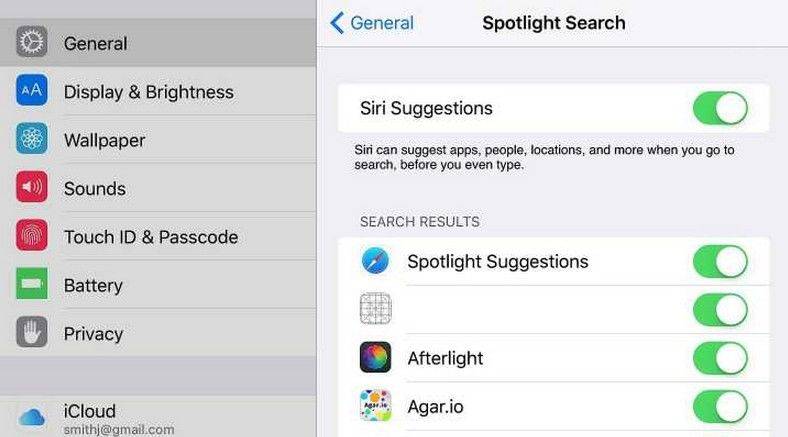 Go to "Setting" on our iOS device.
Move to "General" and go to "Spotlight Search".
Turn it off.
Restart your iDevice.
Go back to the "Settings" and follow the same navigation to turn it back on.
Top 15: iMessages Failed to Send on iOS 9.1/9
A handful of users report they fail to send iMessages or it takes a long time to finish. This doesn't happen to everyone, but it certainly causes headaches to few people. With a limited text plan, this can be really frustrating.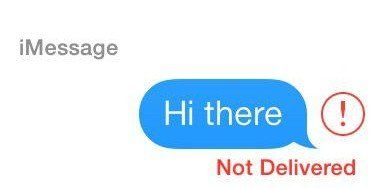 Check Network Settings/Wi-Fi: iMessage works on the 3G/Wi-Fi network. Sometimes, it doesn't work even if there is an active connection but it's poor. Make sure you're closer to the source/router. If you are on 3G network, try restarting the cellular connections.
Turn Off and then Turn On iMessages Again: Settings > Messages > Turn Off iMessage and turn on it again.
Make sure you send the message to an iMessage-user.
Sign out of Apple ID (go to Send & Receive) and then re-sign in again. Repeat the turn Off-On after this.
Try resetting your iPhone: Go to Settings > General > Reset > Reset All Settings.
These are the most common iOS 15/11/10/9 upgrade problems and solutions. If they are not working, you'd better to visit your nearest Apple Store to get the professional help from Apple Specialist.
In the meantime, you are also free to use Tenorshare UltData iPhone Data Recovery to retrieve your device data when you are in data loss.