iOS 9 is launched. The new operating system software is quite tempting for Apple fans to install since it maintains cool features. The improved battery life, iCloud drive app, and 6-digit iOS passcode, etc., all makes iOS 9 as revolutional in the history of the iOS system.
In our roundup article, we would like to make a review of three main questions that most iPhone/iPad users may concern. They are: whether you can upgrade your iPhone to iOS 9, whether you should do it, and how and when you can do the update.
1. Can I Update My iPhone to iOS 9?
iOS 9 finally came out at WWDC 2015, with the unveiling of the appropriate devices (including iPhones, iPads and iPods) which can make the installation. The new system is applauded for its sharply decreased installation size (about 1.3GB). So, is your iPhone/iPad/iPod suitable for the new software system?
In the following is a list of Apple devices which support iOS 9:
1) iPhone
iPhone 4s, iPhone 5, iPhone 5c, iPhone 5s
iPhone 6, iPhone 6 Plus, as well as the forthcoming iPhone 6s
2) iPad
iPad 2, iPad 3, iPad 4, iPad Air, iPad Air 2 and also the forcoming iPad Air 3 and iPad Pro
iPad mini, iPad mini 2, iPad mini 3 and forthcoming iPad mini 4
3) iPod touch (the 5th generation)
One noteworthy point is that iPhone 4s remains the capacity to install iOS 9. That actually makes millions of iPhone 4s users happy; however, to what extent 4s may not be slowed down by the new system still remains to be seen. Since many people starts to see the same slow-down problems in iOS 8 when they install iOS 9.
2. Whether I Should Update to iOS 9 or Not?
That's a hard question. Even we are now allowed to install the new system, many people may still hesitate: should I update to iOS 9? What's its advantages and disadvantages? Will my device slow down when I get the installation?
Based on these inquiries, we provide you some cons and pros for the iOS installation for your easy reference, which we hope may do some help.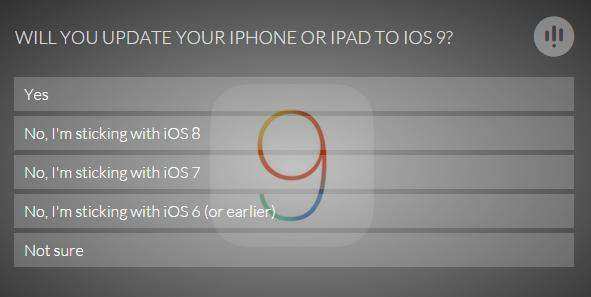 On the one hand, iOS dose get marvellous features that previous versions do not have: the exciting "Proactive" Siri-activated personal assistant; pubic-transport directions; new Wi-Fi security features, and new 6-digit passcode, and so on.
On the other hand, there are also risks you have to undertake during the update. First, as usual, iOS update tends to be a one-way journey. It's always hard to go back to the previous version afterwards, so think about it twice before you do the installation. Second is about the speed. We have to admit that past updates do bring about the problems of devices'slowing down.
The first, which we discuss above, is speed. The rumour is that this year Apple will focus on stability and speed, and that this won't be the issue it usually is - but it has to be said that the past couple of updates have both slowed down older iPhones and iPads. As we said, iPhone 4s owners were not impressed when iOS 8 noticeably slowed down a lot of their devices. And this is particularly so when it comes to old iPhone and iPad. Now iOS 9 beta version does have the slow-down problem, and many people expect it will be solved when the public iOS 9 come out.
3. How and When Should I Do It?
If your answer to the first two questions are yes, then how and when can you update the system?
It is simple. When you get a notification informing you that a new version of iOS, download it and install it as your previously update. The process should take some time, and the length of time depends on the server traffic and how well Apple is coping with it. Do not get upset if it is slow, and that case happens often.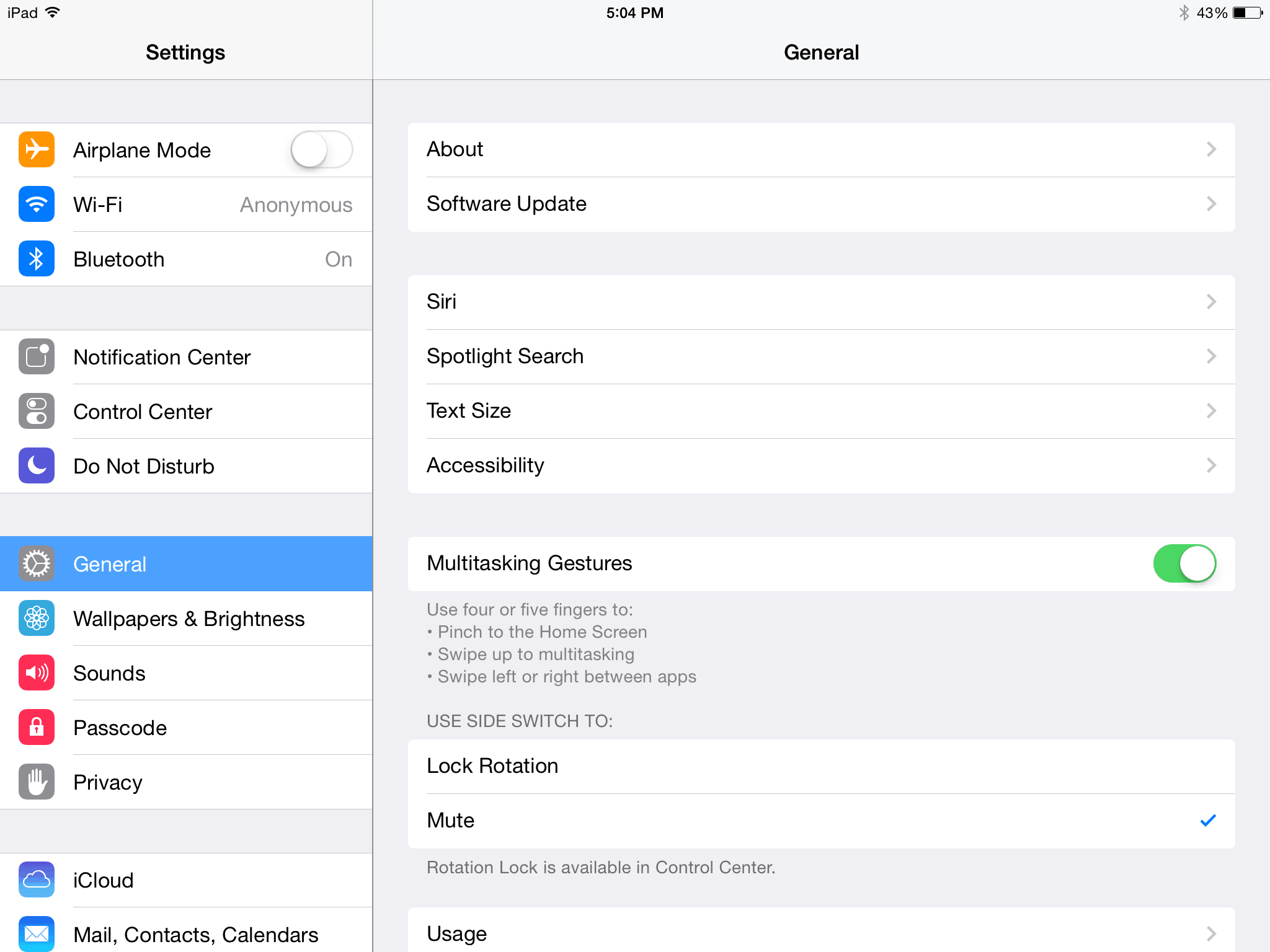 If you do not get a notification form Apple, then tap "Setting-General-Software Update", you may see the little "1"if there is a new version available for you.
Public iOS 9 verison will be announced in July. For people who want to experience the new beta version and do not care about the performance very much, you can also down the beta 1 version.
The reminder is that, you may also risk losing your data during the update. Due to that, iOS Data Recovery may help you retrieve the lost data. It is the software particularly for iOS update crash down and can help restore more than 20 types of files that are lost due to iOS update.
Free Download
For Win 10/8.1/8/7/XP
Secure Download
Free Download
For macOS 10.13 and below
Secure Download
Related Articles
comments powered by