At WWDC 2015 keynote, 3 OS are revealed: iOS 9, OS X 10.11 El Capitan and Watch OS 2. For those who don't get a chance to watch it live, Tenorshare's editors summarized Apple's major and amazing announcements for you.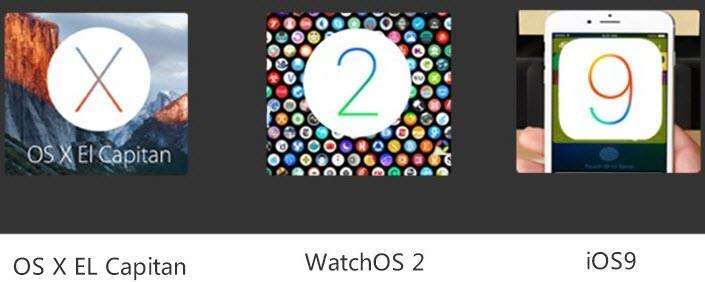 1. iCloud Drive has its own app on iOS 9
With the coming of iOS 9, iOS users will be able to manage your entire file library with the help of a new setting in iCloud Drive. Go to Settings > iCloud > iCloud Drive > Show on Home Screen, after activating it you'll find a new icon on your home screen for the iCloud Drive application.
2. Move to iOS makes it easier to switch from Android to iPhone
Move to iOS allows users to wirelessly switch from Android to iOS. According to Apple users can transfer contacts, message history, camera photos, videos, web bookmarks, mail accounts, calendars, wallpapers, and DRM-free media to new iOS device. Besides, users are able to download the iOS versions of any free Android apps from the App Store.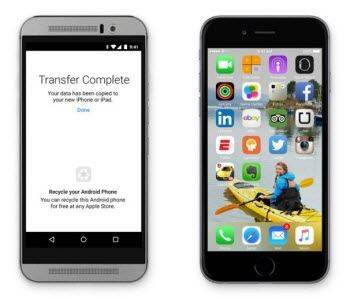 Before Move to iOS comes, how do people used to switch from Android to iPhone? Good question. You can find answer in our earlier post: How to Transfer Data from Android to iPhone.
3. Apple Music, Apple's own streaming music service
As Apple's CEO Tim Cook said, the service will bring combine music downloads, streaming radio, and a streaming music service into a single app. Apple Music will be offered at a subscription of $9.99 monthly or $14.99 for family use of at most 6 members. Once you become a subscriber, you will be able to download music and playlist to play offline. Otherwise you can only listen to Apple Music radio stations with limit skipping.
4. 6-Digit passcode to enhance security
By default, iOS 9 requires you to set up a 6 digit-passcode. But if you are still used to the 4-digit passcode you can use the "Passcode Options" to change it to a 4-digit one.
5. Find My Friends/iPhone becomes an default app on iOS 9
iOS users need to download the 2 apps from App Store in the past. But now Find My Friends and Find My iPhone and Find My iPhone are both default apps with iOS 9 and will be installed automatically. Find My Friends can be added to the Notification Center, where it tracks the location of your friends.
6. Battery life is expanded
The whole iOS 9 update aims to refine features and styles implemented in iOS 8. iOS 8 battery drain issue has long been a problem troubling iOS users. This time, Apple has optimized iOS 9 to run faster with lower power consumption. Apple is likely to add 3 or 4 extra hours by adopting iOS 9.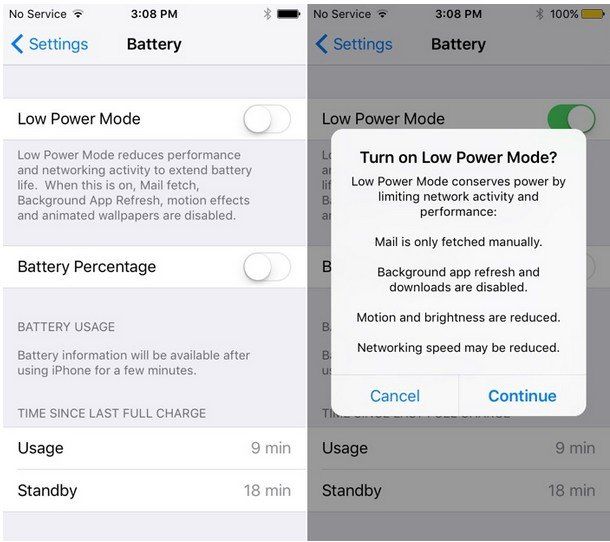 7. iOS 9 supported devices
iOS 9 support the same set of devices as iOS 8. Below is the list you can take reference of:
| | |
| --- | --- |
| iPhone: | iPhone 4s,iPhone 5, iPhone 5s, iPhone 6, iPhone 6 Plus |
| iPad: | iPad 2, iPad mini, iPad 3, iPad 4, iPad Air, iPad Air 2 |
| iPod: | iPod touch (5th generation) |
Well after getting so many details about iOS 9, is your iPhone ready for the next update? Or do you have other questions about iOS 9? Just leave us a comment and let us know ASAP.
Free Download
For Win 10/8.1/8/7/XP
Secure Download
Free Download
For macOS 10.13 and below
Secure Download
Related Articles
comments powered by