iOS 16 vs iOS 15 - Detailed Comparison
by Anna Sherry Updated on 2022-09-29 / Update for iOS 16
The main reason why users update their iOS to the latest version is to keep on enjoying new features and security updates. Every iOS update is now focused on productivity, including better personalization and a lock screen.
In this guide, we'll make a detailed comparison of iOS 15 and iOS 16. We'll also go in-depth to see if iOS 16 is worth updating and what's new you will see in the latest iOS.
iOS 16 Features: What's New on iOS 16
Apple introduced several new features in its latest iOS. Here're some of the new features of iOS 16, along with improvements in interface and performance.
All-new Lock Screen and Live Activities
Useful improvements in iMessage
Main improvements
Photos update
New interface for Music Player
Notifications
New features in Maps
The Difference between iOS 16 and iOS 15
iOS 16 VS iOS 15: Lock Screen
Lock Screen is one of the significant changes and the big improvements in iOS 16. This latest iOS allows you to swipe between different lock screens with colors, typefaces, and widgets. It is entirely inspired by the Apple Watch. Lock Screen makeover in iOS 16 also features a popping effect in which you can add a wide selection of widgets, while portrait photos can be brought forward from the backdrop, resting slightly in front of the clock. As compared to iOS 15, iOS 16 offers unparalleled customization.
iOS 16 VS iOS 15: Music Player
iOS 16 features a more prominent Music Player icon on the lock screen. This latest iOS sees a new user interface for the music player, most notably letting you see full-width album art. Your notifications will not overlap the album art now in iOS 16.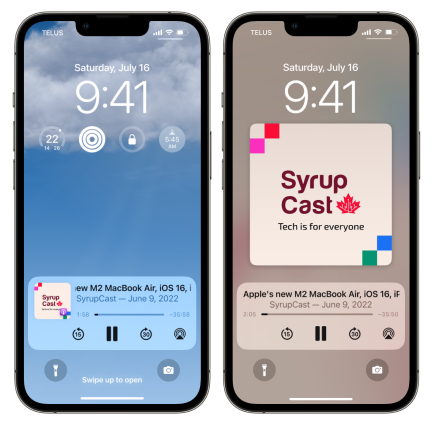 iOS 16 VS iOS 15: iMessage
iOS 16 has some useful and new features for iMessage. It allows you to modify previously sent messages and quickly correct any typo mistake before the receiver gets the message giving you complete control over your messages. SharePlay feature is also back in iOS 16, allowing you and your friend to watch content simultaneously and make it available in Messages. You don't need to switch between applications.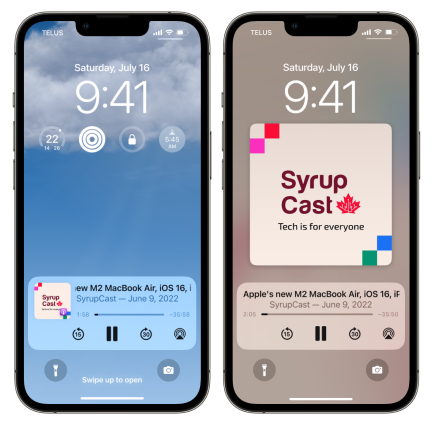 iOS 16 VS iOS 15: Battery Percentage Display
There's a significant change in the battery percentage display despite several users wanting to see this feature in the new iOS update. iOS 16 allows you to add the battery percentage to your device's status bar. This option might even be enabled by default, but you can also do this by simply going into Settings, then choosing Battery, then toggling on the new Battery Percentage option. You'll see the percentage with a small charging icon if you're charging.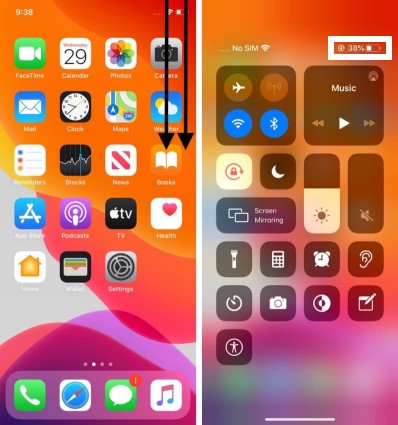 iOS 16 VS iOS 15: Photos
Apple added a wide range of improvements for Photos in iOS 6. It lets you lock an album with a password, duplicate photo detection, turn off featured content, iOS 16 Photo Cutout and more. You will also see a new iCloud Photo functionality known as iCloud Photo Library. In this feature, you will be able to share a photo library with your friends and family. Take a photo, and it will be saved in the library automatically. Thus, photos are being shared in real-time. This minor improvement in Photos makes a considerable difference compared to iOS 15.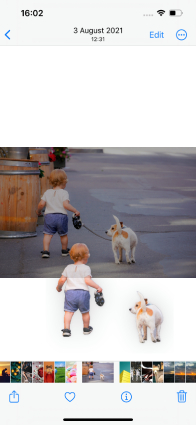 How to Update iOS 16 via Settings
After reading up on the details and improvements of the new iOS 16, there's no doubt that every user might be looking to update the iOS to the latest version to enjoy the new features as soon as possible.
Here's how you can update iOS 16 via Settings. (Note: It is recommended to back up your device to iCloud or your computer so you can update iOS 16 without losing any data.)
First, make sure your device is plugged in and connected to a stable internet connection with Wi-Fi.
Go to the Settings app and tap on General, then Software Update.

Tap Install Now.
Your iOS update will be downloaded and ready to install shortly. Your device will get restarted after successfully updating the iOS.
Bonus Tip: How to Go back to iOS 16 from iOS 15
New doesn't necessarily mean that it's good. Some users experience issues with the new iOS and want to stick to their old version. If you regret updating iOS 16, there is nothing to worry about.
You can quickly go back to iOS 15 from iOS 16 using Tenorshare ReiBoot. It is an efficient software that lets you solve all your iOS-related issues in a blink. The steps are easy to follow, and you will not lose any data while downgrading your iOS.
First, download and install TenorShare Reiboot on your PC or Mac.

Run the software and connect your device to your computer. Your device will get connected to the software automatically. Click the Downgrade iOS option at the bottom of your screen.

Now select the Deep Downgrade option and click the button below.

Reiboot will automatically detect your device's iOS version and download the relevant firmware package. Click 'download' to do so. It will take a few minutes to download. You can also download the firmware package from the IPSW website.

Click 'Start Deep Downgrade' once the firmware is successfully downloaded.

The downgrading process will start and take a few minutes to complete. Once done, your device will be on its previous iOS version.
Conclusion
We hope this guide has given you a good understanding of the new features of iOS 16. We also made an iOS 15 vs 1OS 16 comparison to see the differences. Several improvements in iOS 16 have been discussed in detail in this guide. An exceptional tool to downgrade iOS is also shared in this guide. Tenorshare ReiBoot can also help you with several software issues quickly.