Although it's preferred that you use a Mac or an iOS device to use Apple's iCloud service, you don't necessarily need to do that to be able to use any of Apple's services. Speaking about iCloud Photos particularly, you can use this service on your Windows PC as well without any compatibility issues.
In fact, Apple even has a dedicated app to help you use iCloud Photos on your Windows based computer. Once you have gotten the app on your computer, you are all set to start enjoying all the benefits the service has to offer.
If you have just started using iCloud Photos for Windows, you might want to learn the basics like how you can sync photos, how you can download photos, and most importantly how you can upload photos so that you can then view them on your other iCloud enabled devices.
The following guide should walk you through these so that you can learn all the basics for this service.
Syncing Photos in iCloud for Windows
Assuming you have already downloaded and installed the iCloud app on your Windows PC, the following is all you need to enable syncing of photos on your computer.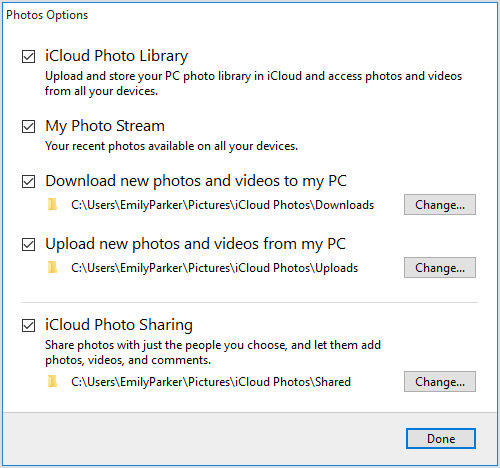 Launch Start Menu on your Windows computer and find and launch the iCloud app. When the app launches, checkmark the box given next to Photos. You will see a dialog box that asks you what you would like to sync with iCloud. Select all that applies and click on Done to save the changes.
The iCloud app will then begin to sync your chosen photo folders.
Download Photos from iCloud to Windows
If you have already have photos in your iCloud account and you wish to download them to your Windows computer, then it can be done using the following ways.

Open a browser on your computer and head to the iCloud website. Once there, log-in with your account and then select Photos. Find the photos you wish to download and select them and you will see the download option letting you download all of your selected photos.
That was how you could download photos from iCloud to a Windows based PC.
Upload Photos to iCloud from Windows
If you have photos stored on your Windows PC and you wish to share them across your iCloud enabled devices, then you can have these photos uploaded to iCloud right from your PC and those will be available across all of your devices.

Head to the iCloud website and log-in to your iCloud account. Then, select Photos and click on the Upload icon at the top to select photos from your PC to be uploaded to iCloud. Wait for it to finish uploading all the photos.
It's quite easy to both download and upload photos to iCloud from a Windows PC.
If you're uploading photos to iCloud so you can have a backup, then you also have many other ways to create and keep backups of your device to your PC. It's highly suggested you keep a full backup of your iOS device. Aside from iTunes and iCloud, there are some good third-party tools for iOS data backup & restore, and iCareFone is recommended. It provides a much more flexible way to back up iPhone/iPad data selectively.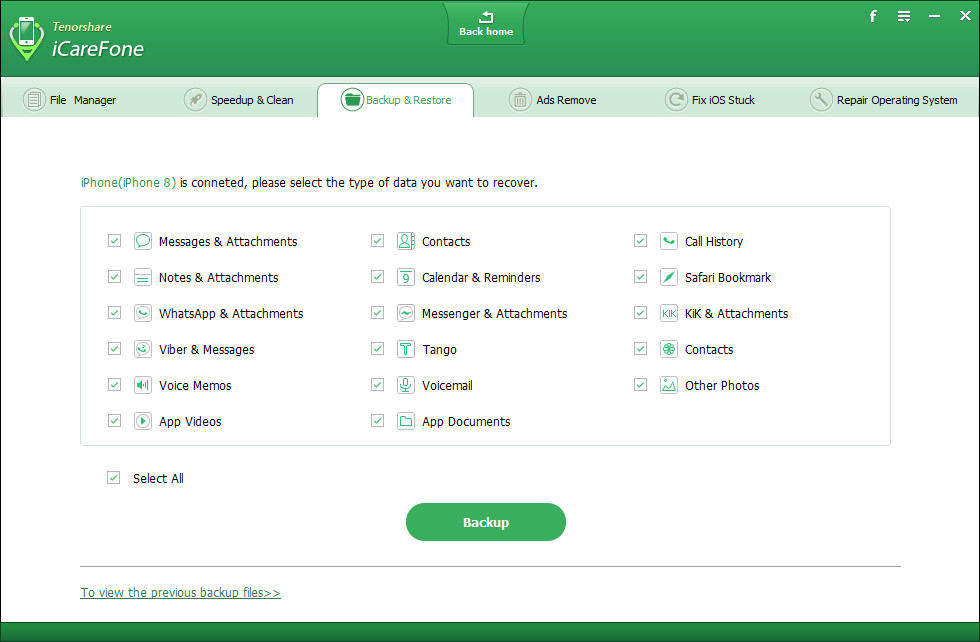 Free Download
For Win 10/8.1/8/7/XP
Secure Download
Free Download
For macOS 10.13 and below
Secure Download
We hope this guide helps you learn sync, download, and upload photos to iCloud from a Windows 10/8/7 computer.
Free Download
For Win 10/8.1/8/7/XP
Secure Download
Free Download
For macOS 10.13 and below
Secure Download
Related Articles
comments powered by