Contacts not Backing Up to iCloud? 7 Ways to Quick Fix
by Jenefey Aaron Updated on 2021-03-25 / Update for iCloud Tips
I have been trying to back up my contacts to iCloud, but it's been a week that I am unable to complete the process. I tried different methods from the forums, but still no progress. Can anyone help me with the solution?"
iCloud is a reliable choice when you want to store all your contacts. Many people prefer iCloud because it stores all your contacts and makes sure to update them regularly on all the devices. But, sometimes, the syncing engine faces issues like contacts not backing up to iCloud. And there can be many reasons for it. In this article, you will learn how to fix all contacts not backing up to iCloud.
Question: Why Are My Contacts not Backing Up to iCloud?
We are mostly unable to sync contacts to iPhone, and it can cause a serious issue for those who back up contacts and other data on iCloud occasionally. If iPhone contacts are not backing up to iCloud, it means you haven't followed the right steps or something is not done correctly. However, keep in mind that contact no backing up means that your contacts are not syncing to iCloud. But don't worry because we've 7 different methods that you can follow to solve this error. Let's apply these methods one by one.
Method 1: Make Sure You've Updated to the Latest iOS Version
Irrespective of the need, it's necessary to keep your devices up-to-date. Updating your device will easily resolve your issues related to iPhone and Mac. Hence to update your device, connect the iDevice to Wi-Fi and then search for the Settings. Once you are done, click on Software Update.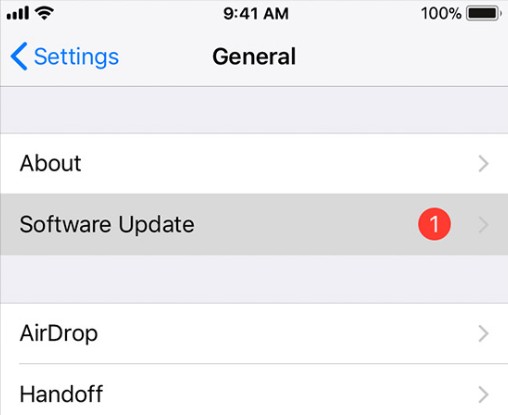 If this method didn't work for you, check method number 2 to solve the issue.
Method 2: Check If Data and Time Settings Correct on Your iPhone
Why not all of my contacts are backing up to iCloud? If your date and time are not correct, there are chances that your device might face different issues. It won't cause hardware problems, but your software won't work correctly. Therefore, make sure to check your date and time.
To adjust them, turn on the Set Automatically option, and for that, you can visit "General" and choose Date & Time. It will set your time as well as date according to your time zone.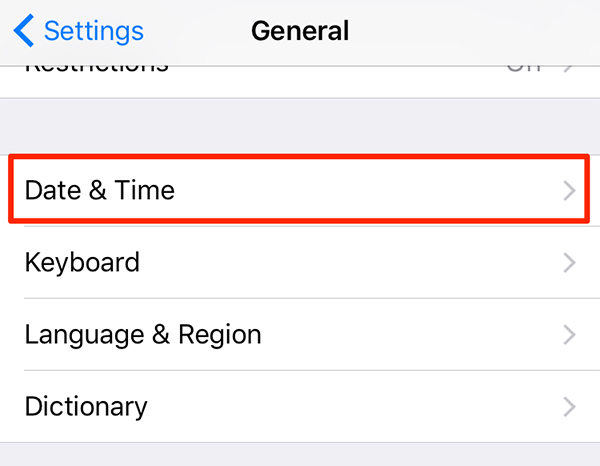 Method 3: Check If You Have Enough iCloud Storage
If your new contacts are not backing up to iCloud, it is possible that you don't have much space available on iCloud. Therefore, don't forget to check your iCloud storage limit for contacts. To verify the limit, go to your device settings, then [your name], and click iCloud.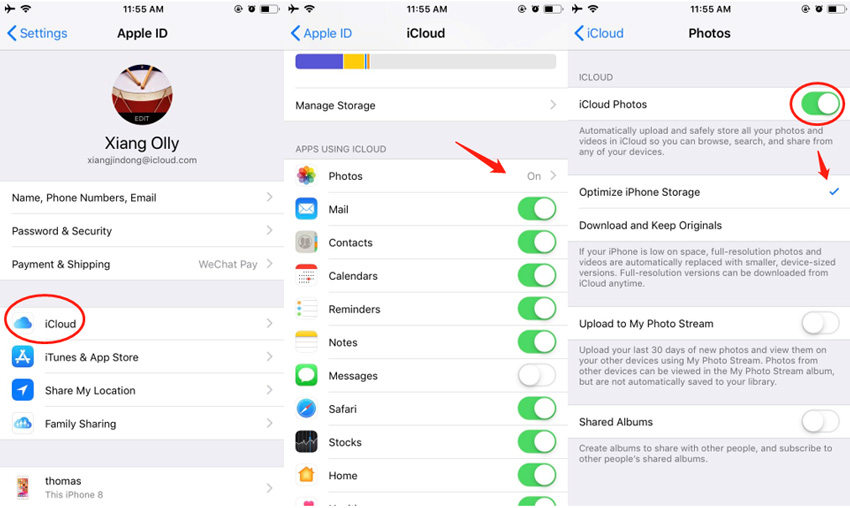 Method 4: Turn Off and On iCloud Contacts Sync
If the date and time method didn't work for you, then try turning on and off iCloud contacts sync. This method is simple and easy to follow. Below are the steps that will help you to complete this process.
Visit the "Settings" of your application.
On the top, you will see your name, so click it.
You will be moved to the Apple ID page, where you will see the "iCloud Option."
Now, under the Mail, you will find "Contacts." Turn it off and wait for a few seconds.

After 5 minutes, turn the option ON and now check if your device is syncing or not.
Hopefully, this will resolve the issue, but if it didn't check methods 5 and 6.
Method 5: Sign in to iCloud with Same Apple ID
Many people make the mistake of not signing in using the same Apple ID. If your iCloud is open on different devices, make sure to use the same Apple ID.
To Sign in, go to your device Settings, click on your name.
Enter Apple ID and password.
You will receive the verification code to complete the sign-in process.
If you are still wondering why my contacts are not backing up to iCloud? Then, we recommend checking the last two methods.
Method 6: Restart Your iPhone and Sync Contacts Again
If all your contacts are not backing up to iCloud, restart your device and sync contact again. You can follow different steps for restarting your iPhone. We have mentioned below how to restart old and new iPhones.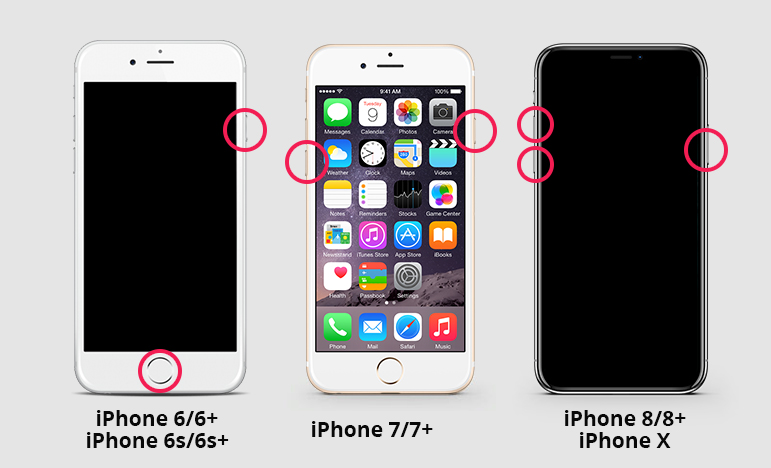 iPhone 8, X, 11 and 12:
Hold the volume and side button for a few seconds. When you see the power slider, turn it off.
Hold the slide button to turn On the device. It will restart your mobile.
iPhone 7/7 Plus:
Hold the side button until you see the slider.
Wait for almost 30 seconds and again press the slide button to turn it on.
When you see the Apple logo, release it.
iPhone 6 or Earlier:
Hold the top button for a few seconds; after that, drag the slider.
In order to turn on the device, again press the button.
You will see an Apple logo, which means your device has been restarted.
After restarting your iPhone, try to sync the contacts again. If this didn't work out, it means your device network settings need to be reset, and for that, you can try method 7.
Method 7: Reset Network Settings to Fix Contacts not Backing Up to iCloud
To fix the sync issue, it's a good idea to reset network settings. To do that, go to Settings, and click the "General" option and select Reset. You will find "Reset Network Settings." Choose the option, and it will reset your network. After that, connect to Wi-Fi again.
Bonus: What is the Best Alternative When Contacts are Not Backing Up to iCloud?
Why are my contacts not backing up to the iCloud? If you are facing this issue, it's time to try a third-party application. Tenorshare iCareFone is an excellent Backup & Restore app that works for all iPhone devices. Even now it is compatible with iOS 14.1. Using it, you can easily backup your contacts for free. Check the steps below how you can backup the details using iCareFone.
Start with downloading the tool and launch it. Make sure to connect it with PC and Mac. In case you see the "Trust This Computer" message, it means you have to unlock your device and enter the password, so it can detect it successfully. From the tap, select "Backup & Restore."

On the screen, you will see all the files. Select the file type that you want to backup, and select the "Backup" option.

Within a few seconds, your files will be backed up. You can easily check them by selecting "View Backup Data."
If you want to restore the data, you can try the iCareFone restore option. It will restore all your data without iTunes.
Conclusion
Solving contacts not backing up to iCloud is not an issue anymore. You can try different methods to solve this error. However, if manually you cannot do it, try using iCarefone as it's an effective solution for everyone. Plus, it is compatible with all devices.