How to Fix iCloud Error 9
by Jenefey Aaron Updated on 2020-03-12 / Update for iCloud Tips
Apple is famous for its walled garden. While it means that there's not much tinkering that users can do, it also means extra security, privacy, and better overall performance compared to the competitors.
This closed ecosystem consists of interconnected devices ranging from Mac computers, iPhones, iPads, Apple Watch, and everything else that Apple produces. The one that keeps everything together is iCloud. The service is available from any devices, so once you log in, you'll have access to all your life from everywhere.
But iCloud is not without its flaws. There are several problems reported by the users. One of the problems is iCloud error 9. What causes the error and how do you fix it?
How to Fix iCloud Error 9
Unlike other kinds of errors, error 9 is not a very common and only a tiny percentage of users will ever come across it. But once it hits, it will stop everything that you are trying to do. One of the most common causes of the problem is firmware upgrade goes wrong.
Like most error codes, there are several possible ways to fix iCloud error 9. What works for one user might not work for another user. So try all the possibilities.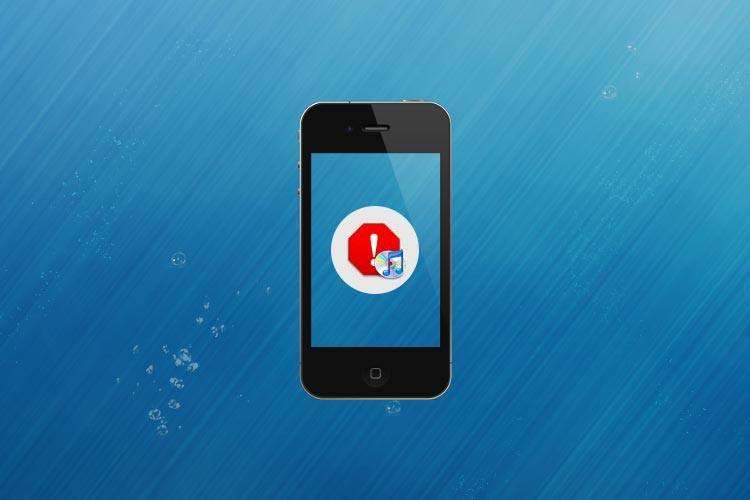 What's the Culprit?
According to Apple's support page, error 9 comes from a possible security software issue. It's possible that a firewall is blocking access to specific websites/web resources, for example, something like iTunes trying to download something from Apple's servers.
On the other hand, other websites and users who've found some solutions for the problem mentioned that this error happens due to hardware issues such as faulty cable, faulty USB port, accidentally disconnect, etc.
Let's look at them one by one.
Check the USB Port
The first thing that you could try to do is to switch the USB port where the cable connects. While the solution seems too simple, you'd be surprised at how randomly this fixes all hiccups caused by failed firmware upgrade/update.
Use Another Computer
Another basic thing that you could try is to use another computer with iTunes installed to upgrade/update your the device which you use to access iCloud. Of course, this step is only possible if you have access to another computer.
Check for Cable Disconnect / Faulty Cable
Sometimes, the cause of the problem is a simple loose cable or a faulty one. When this happens, any device you plug in could not connect to iTunes and could cause error 9.
Disable the Security Measure / Anti-virus / Firewall
We are moving from the physical to the software realm. It's possible that to protect yourself from the harsh virtual world, you've planted several layers of security measures such as firewalls and anti-viruses or connect your computer via proxy/VPN services.
If this is the case, please make sure that these layers don't prevent iTunes from connecting to Apple servers remotely, and you can upgrade your iPhone/iPad. Without the ability to contact Apple servers, you'll get error 9. The same thing will happen if the connection is broken halfway.
Fix your firewall, anti-virus, proxy, or VPN settings so that Apple servers are accessible.
That's all about how to fix iCloud error 9. And some errors on iOS device may caused by iOS-related files corrupted, in this case, you need a professional iOS repair tool like Tenorshare ReiBoot to help you repair operating system and start over.