Apple released a new image format called HEIF (High Efficiency Image Format, image container called "HEIC") at WWDC 2017, which caught more and more attention after the iOS 11 launched. It replaced the original image format called JPEG (JPG), which is supported universally. What is HEIF and JPEG? What are the differences between HEIF and JPEG? How to convert HEIC to JPG? This article will give you answers one by one and tell you all the things you need to know about HEIF and JPEG.
Part 1. What Is HEIF and JPEG?
HEIF is the static-image version of HVEC or H.265 video format. It's the default photo format for iDevice in the latest iOS 11. It allows the iPhone camera to capture 16-bit color information. Apple says it allows you to keep a photo at half file size without compressing the image quality.
While JPEG format is used to describe any image in JPEG format. It is the most widely used image format developed in 1992, which can capture color in 8-bit only.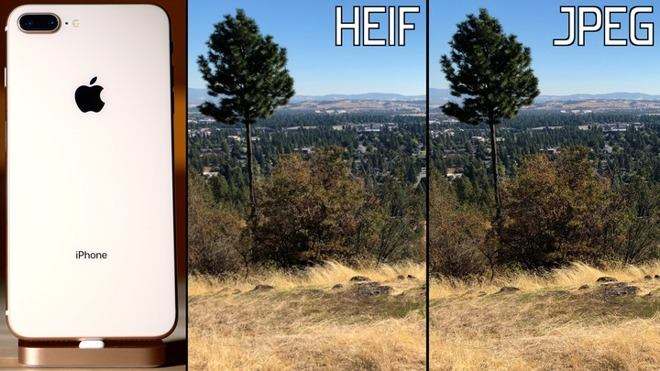 Part 2. What Are the Differences between HEIF and JPEG?
1. HEIF vs JPEG Image Quality
Although HEIF is cable of shrinking the file size much more efficiently than JPEG, Apple claims HEIF expresses the same visual quality as the JPEG. Moreover, HEIF can record the depth data of photos, which allows you to apply edits to different planes of a scene (such as background, foreground).
2. HEIF vs JPEG Photo Size
The HEIF image is 50% smaller than the same picture in JPEG format. And it saves much more storage for your iDevice.
3. HEIF (HEIC) vs JPEG (JPG) System Supported
Unlike the widely used JPEG, is not supported by all devices. Here we list the compatibility of both HEIC and JPEG.
HEIC:
Support iOS 11 and later
Support iPhone 7 and later models
Support mac OS High Sierra
Don't support Windows
JPEG
Support all iOS system and devices
Support all Mac OS and Windows versions
Part 3. How to Set HEIF/JPEG format on iPhone?
For iPhone 7 or later model users with iOS 11, the default image format is HEIF (HEIC). If you want to switch default image format to JPEG, go "Settings" > "Camera"> "Formats" >switch off "High Efficiency" under "CAMERA CAPTURE". After that, your default photo format will be switched to the most compatible format, JPEG.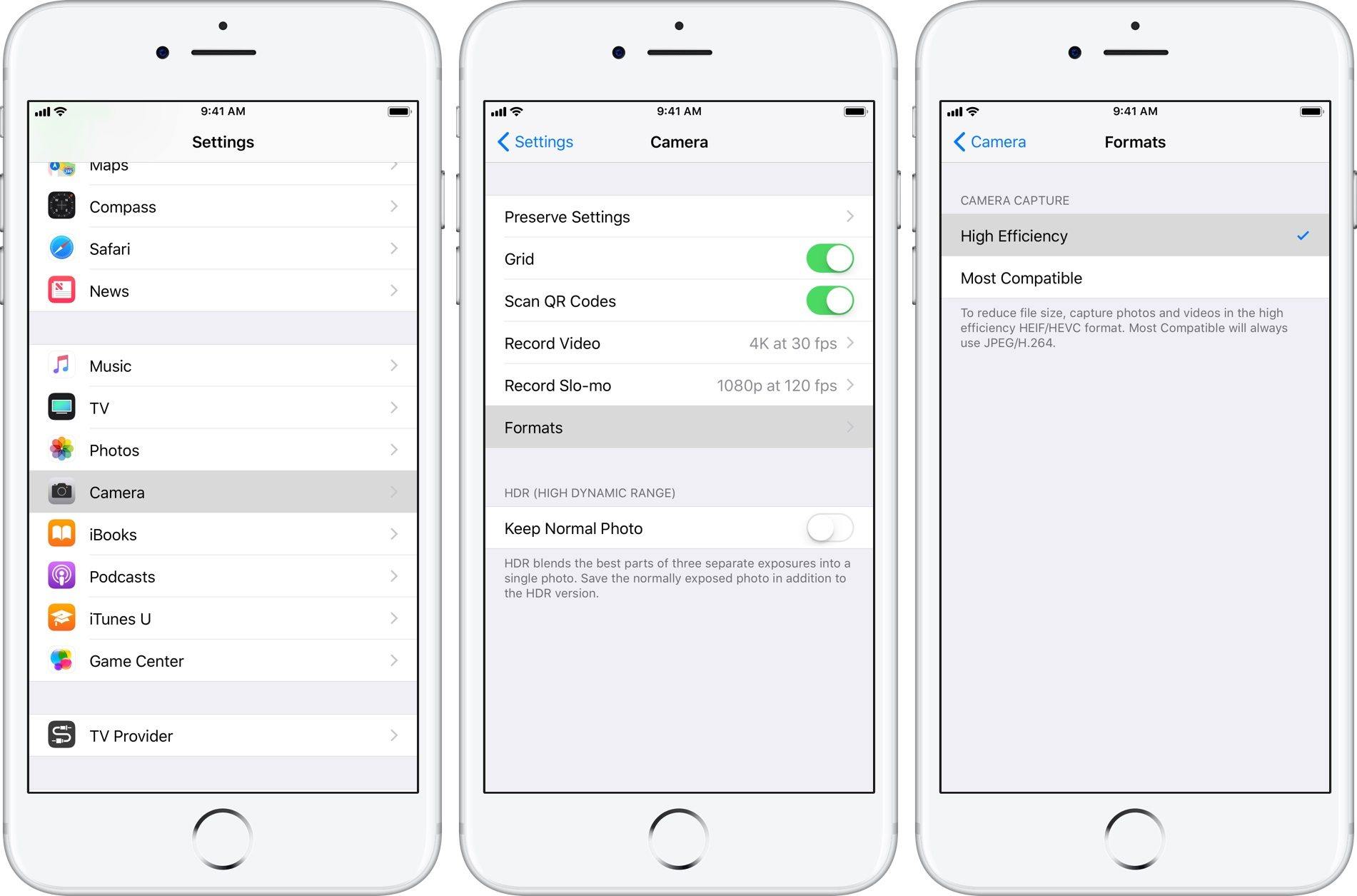 Part 4. Extra Tip: How to Convert HEIC to JPG?
Since HEIF (HEIC) format is not accepted by most devices, you may need to convert HEIC to JPG, the most compatible format. A professional iOS file transfer tool, Tenorshare iCareFone, can help you change HEIC to JPG without losing definition. You can preview the HEIC photos, which are unreadable in Windows. Converting process will be finished when you export HEIC files to the computer.

Related Read: How to Convert HEIC Photos?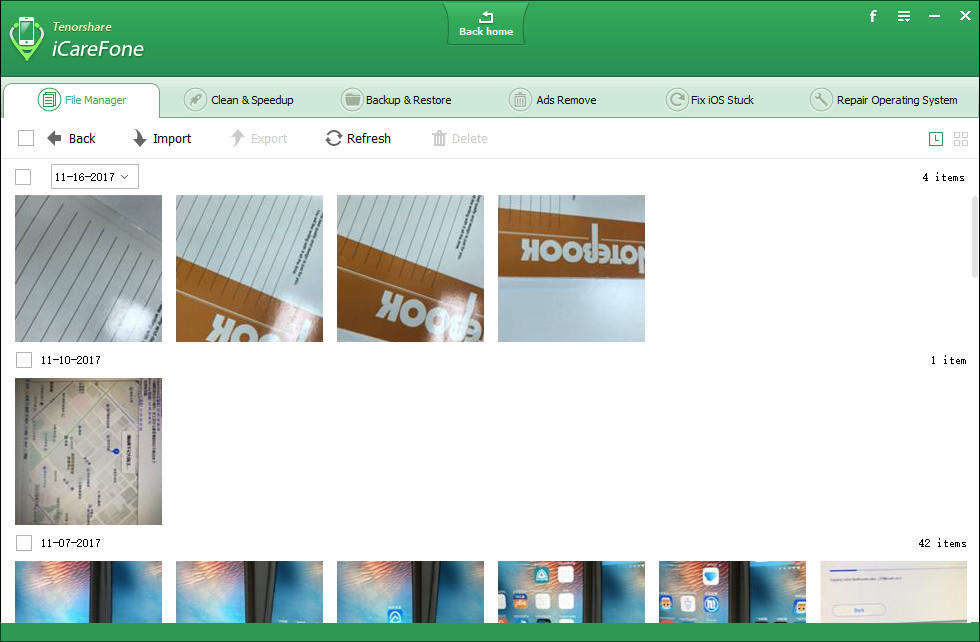 Summary
That's all you need to know about JPEG (JPG) and HEIF (HEIC). If you are troubled about how to convert HEIF to JPEG, hope the tip provided above can help you solve the problem.
Free Download
For Win 10/8.1/8/7/XP
Secure Download
Free Download
For macOS 10.13 and below
Secure Download
Related Read:
comments powered by