How to use Free Any Data Recovery to Resume Recovery
Tenorshare Free Any Data Recovery allows you to save the scanning result and resume recovery without re-scanning.
Walk through the user guide of Tenorshare Free Any Data Recovery to get back your lost data.
Download, install and run Tenorshare Any Data Recovery.
Note: Please don't install the software to the partition where the lost data located. To recover data from removable media, please connect it to PC and make sure it is detected by computer.
1. Export Scan Result
After launching this software, select the file types and click "Next".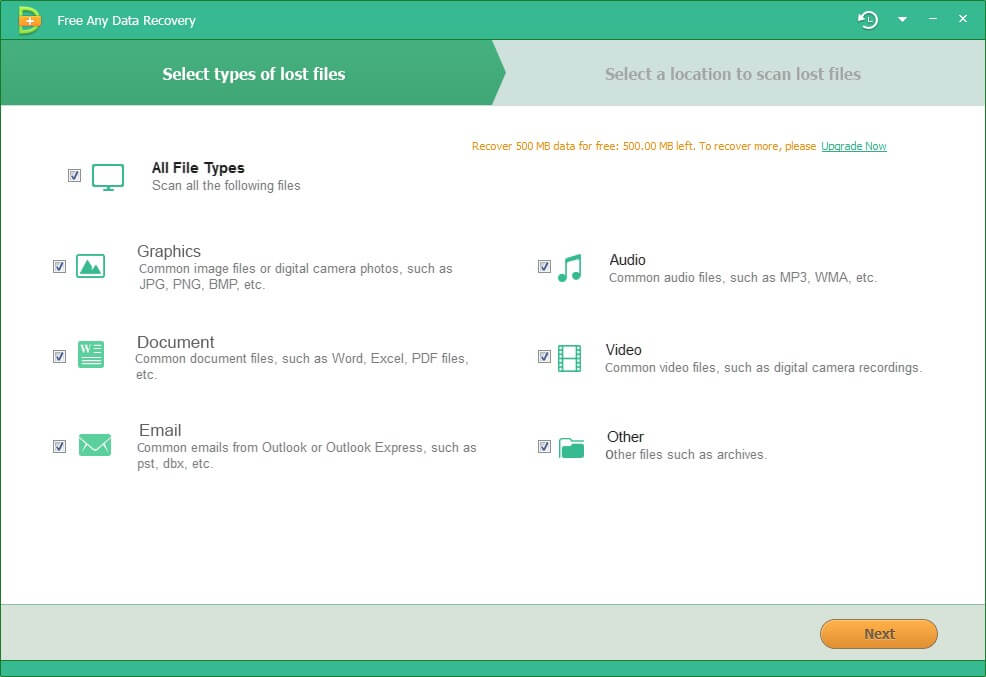 And then choose your target partition and click "Scan".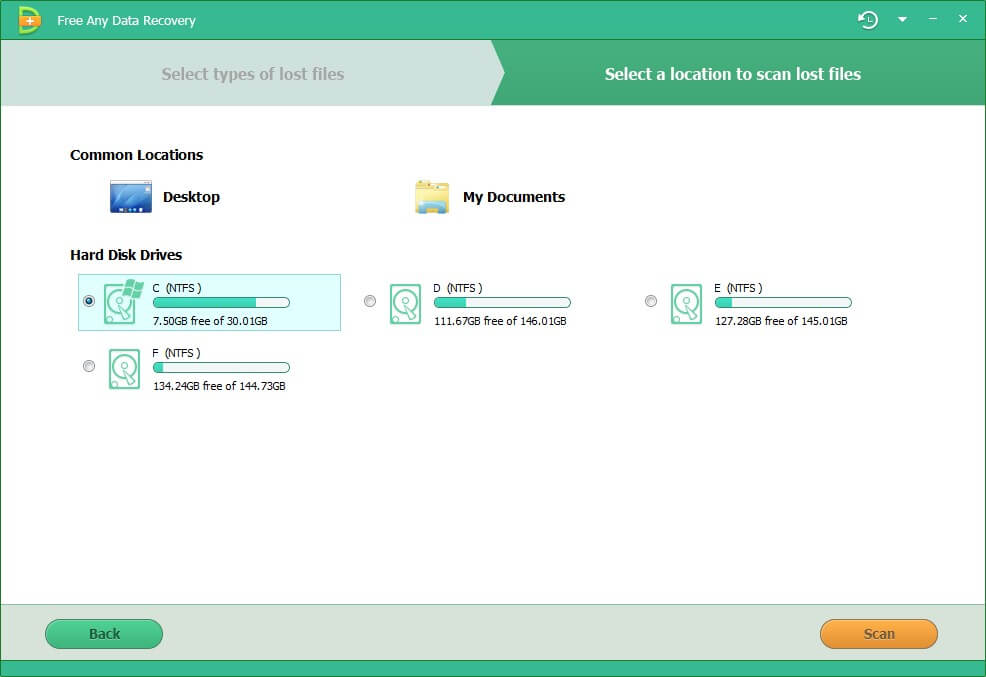 You can export scan status for resume recovery at a later time, by:
Clicking "Stop" to export scan status, during scanning.
Clicking "Export scan status", aftet the scan finishes.
The result will be saved in a file with a .res suffix.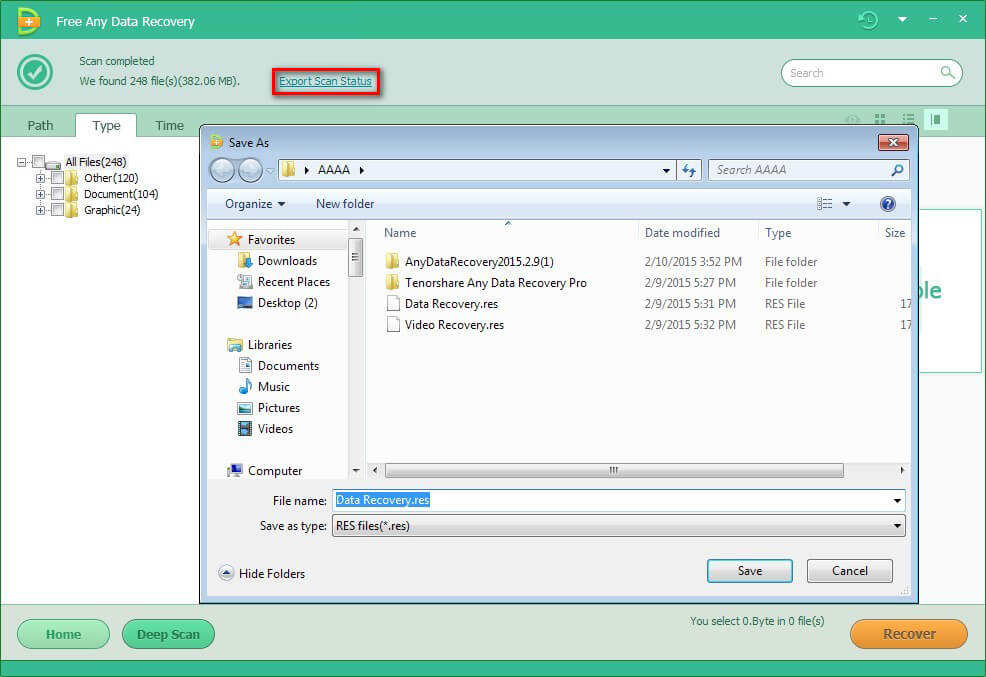 2. Resume Recovery
Import the previously-saved scanning result and continue data recovery as following.
Step 1: Choose "Resume Recovery" icon at the top-right corner. This software will detect and list all the scan result with name, path, size, and scan time displayed. Select it on the list. And then click "Next".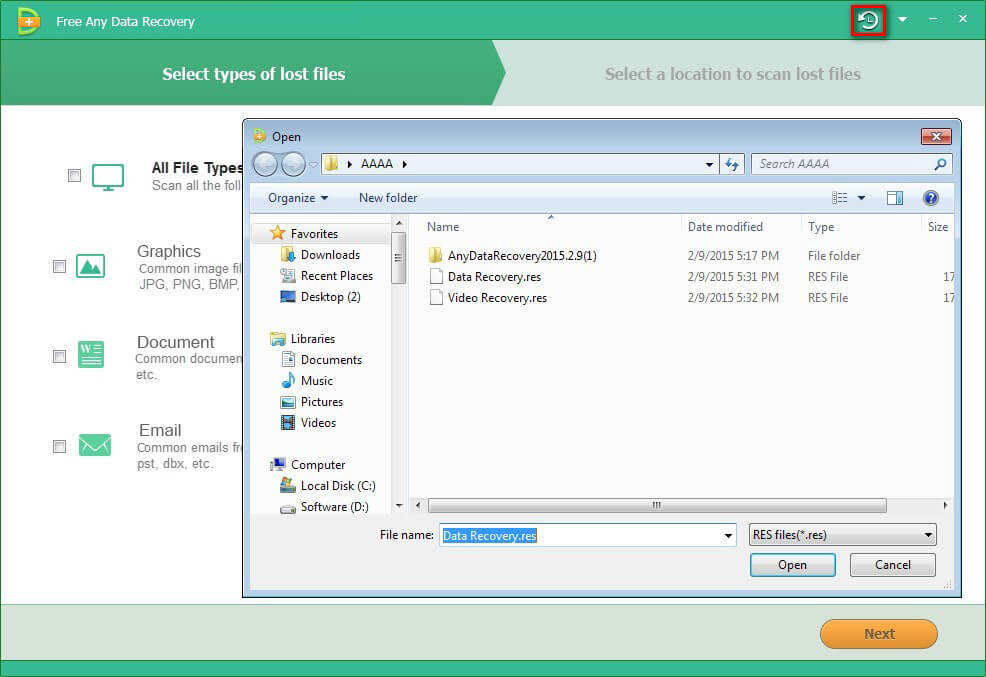 Step 2: All the files scanned before will be listed immediately. And then select the files you would like to recover, and then click "Recover" to start recovery.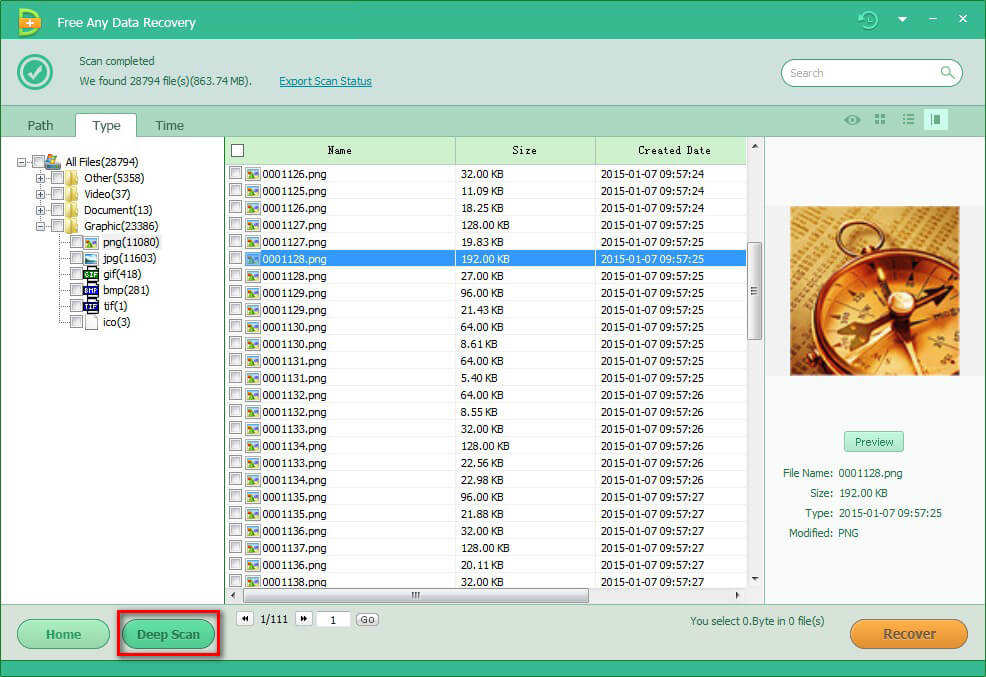 Filter: You can filter your lost files in the scanning result by searching the file name.

Step 3: Select a path for the recovered files, Click "OK" to complete recovery.
Note: please do not save the data to the partition where your lost data located.