What Are the Causes of iPhone Black/Blue Screen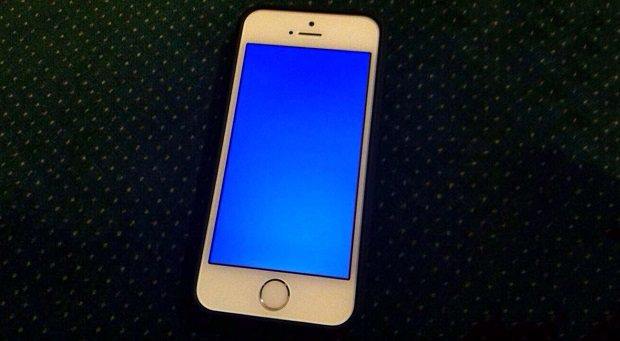 When an iOS device gets stuck at blue or black screen, it goes to apple logo and then blue/black screen and back to apple logo. iTunes does not recognize the device or you may get iPhone disconnected error. The common causes and manifestations include:
Installed an iOS update and your device will not reboot. It gets stuck on black screen with apple logo, or is stuck at blue screen with spinning wheel, or sometimes the device is restarting infinitely.
Stuck on black screen after iOS jailbreak.
Random blue screen of death/stuck without an exact reason.
When an iPhone is stuck on black or blue screen, iTunes does not recognize your device, so you cannot do an iTunes restore or reset. Putting the iPhone/iPad/iPod into recovery mode will resolve these complex problems.
How to Put an iPhone/iPad/iPod into Recovery Mode and Fix Blue Screen Issue
Tenorshare ReiBoot offers 1-click solution to put iOS device into recovery mode. Free download this freeware to your Windows or Mac. And connect your blue screen device to computer via USB cable.
You can click "Enter Recovery Mode" to automatically put your device to recovery mode. No need to press Home, Power, or Volume Down (iPhone 7/7 Plus) button!
Upon entering recovery mode successfully, iTunes will detect your device in recovery mode and require it to be updated or restored. Restoring your iPhone using recovery mode will delete all data on the device, so if you do not have a backup, it is not a good choice.
Fortunately, Tenorshare ReiBoot can help you reboot iPhone from recovery mode without losing files. Click "Exit Recovery Mode" in Tenorshare ReiBoot and wait for 20 seconds. Your iPhone will boot up from the abnormity.
Now, with two clicks, you can fix iPhone, iPad, iPod stuck at blue screen of death and won't turn on.