How To Fix Error 56
by Anna Sherry Updated on 2020-03-10 / Update for Fix iTunes
iPhone users face numerous errors while handling their device. And one such error that is making the users go nuts is iTunes error 56. Users are stating that they are seeing the iTunes error 56 all over the place. This is bothersome as well as frustrating. Hence, we have brought some solutions to fix this issue. But before we move forward, let us see as to why users face this issue.
Part 1: Why iTunes error 56 occurs?
The iTunes error 56 is faced by users when they restore or update their iOS devices using iTunes. When users face this error, they see a notification that reads: iPhone (iOS device) cannot be updated. An unknown error occurred 56. In addition to this, users also claim that they see the following notification: Software Update Failed: An error occurred while downloading iOS. When this issue takes place, your iPhone might get stuck with an iTunes logo.
But there is no need to worry since we are here with some solution. All you need to do is follow the provided solutions to solve "error 56 iPhone 7" issue.
Part 2: How to fix iPhone error 56?
Now that you what is error 56, below are some of the top solutions that will certainly help you to solve error 56.
Solution 1: Fix iTunes Error 56 with ReiBoot
Tenorshare ReiBoot is the tool that uses single click solution to solve each and every problem related to iPhone and different Apple devices. This software is a lifesaver in such situations. All you need to do is follow the given below steps.
Step 1: Connect your iPhone to the computer and run the tool. Now, click on "Repair Operating system" option. On the next screen, click "Start Repair" option.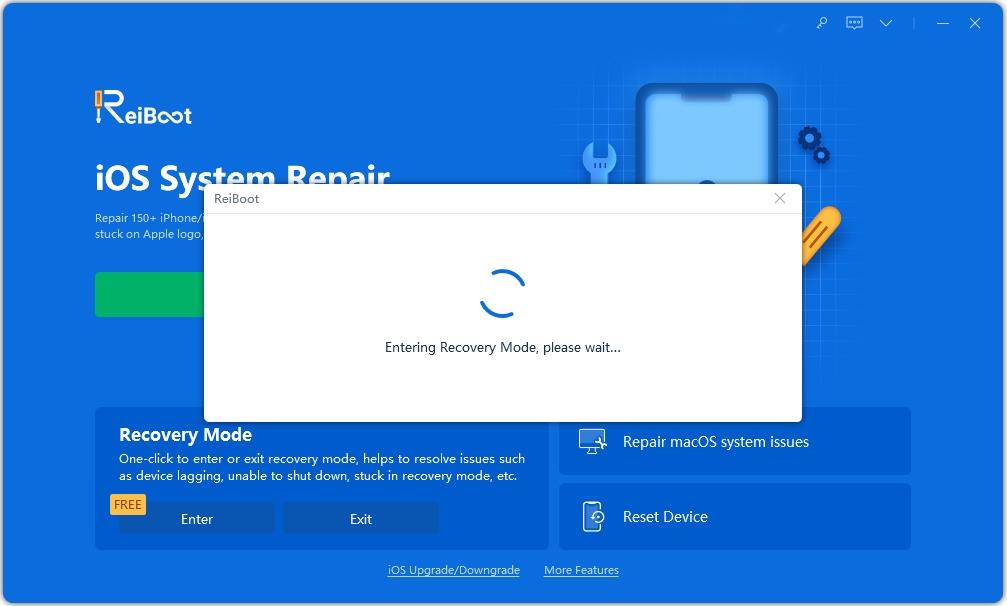 Step 2: Look for Download option to install the latest firmware package online.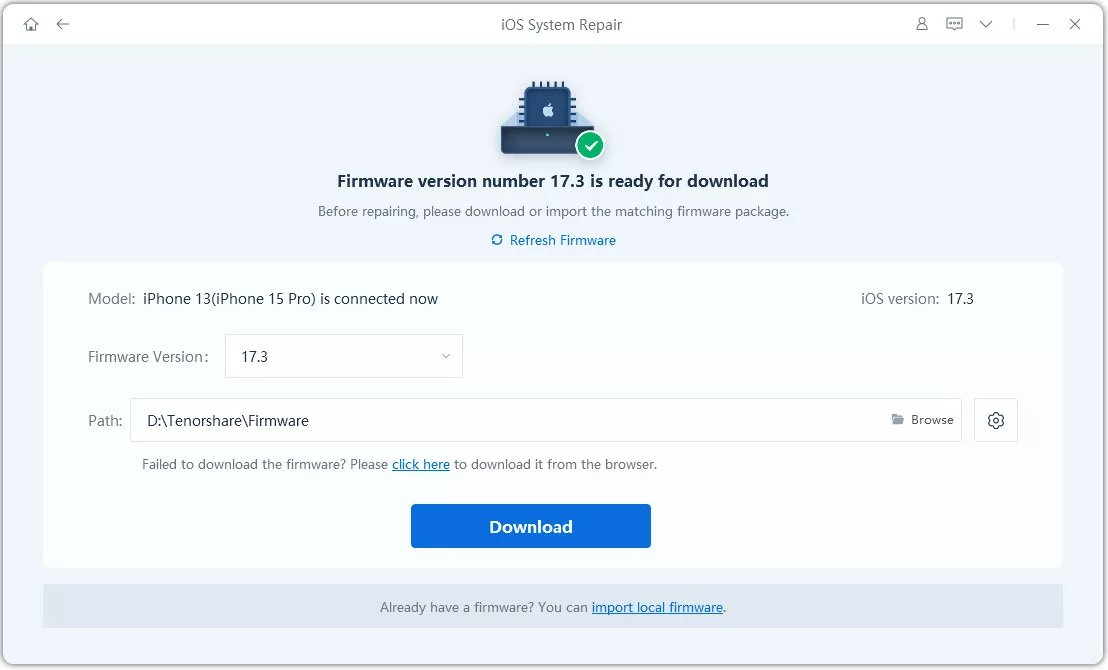 Step 3: On the subsequent screen, tap "Repair Now" to begin the recovery of your iPhone. After the process ends, your iPhone will reboot with the latest iOS in it working fine.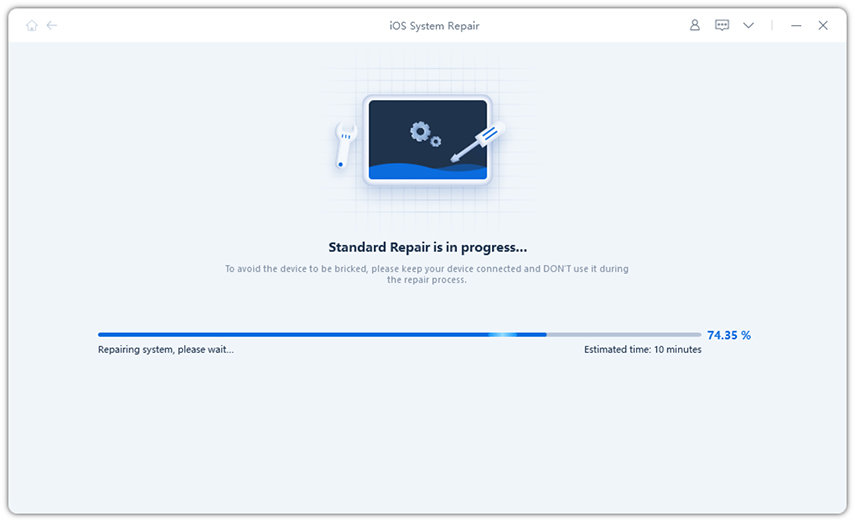 Also Read
Solution 2: Try Anther lighting Cable
The error 56 is seen by the user while their handset is connected to iTunes. And this connection is possible only with the help of a lightning cable. Hence, chances are high for you to face this issue if the lightning cable is faulty. Hence, you need to check if the cable that you are using is in good condition or not.
If the cable is damaged, obviously you need to replace it with a new one. Purchase a genuine cable from the authorized dealer. To not opt for any duplicate cable since it might damage your battery as well.
Solution 3: Update iTunes to the Latest version
If you need the error 56 solution, then updating the iTunes to latest version, might be the solution for it. If there is any glitch in the iTunes, then an update might get rid of it. Here are the steps that you need to follow to solve error 56 on iTunes.
Step 1: Open iTunes.
Step 2: For Windows, at the top menu bar go to Help >> Check for Updates. If the update is present, download and install it.
Step 3: For Mac, on the main page click Updates option. This will update the software to latest version.
Solution 4: Check Security Software and Firewall
Most of the times, it is neither the iTunes nor the iPhone that has the issue. Sometimes, it is the network that is causing the issue. In addition to this, if you are using any antivirus, it may lead to this issue. Most of the times, antivirus scans some of the genuine files and flags them as virus. Hence, the issue!!!
In addition to this, the firewall also does the same trick. This eventually results in you facing the error. Hence, all you need to do is check you security software and the firewall and look for the exception.
Solution 5: Restore iPhone in DFU Mode
If none of the above solutions work, try restoring iPhone from DFU mode. This will potentially solve the issue. However, this will also lead to loss of data. Here are the steps that you need to follow to solve the issue.
Step 1: On your PC, launch the latest version of iTunes and connect the iPhone using USB cable.
Step 2: All you need to do is long the Sleep button for at least 10 seconds while your iPhone is in DFU mode.
Step 3: Tap on Restore option on your computer. Wait till the process ends.

Solution 6: Try another computer
Most of the times, it is the PC (that you are using) which has the issue. Hence, try checking if the issue occurs or not using a different computer. Whether it is Windows or Mac, you need to install the latest version of iTunes and check if the issues still occurs or not.
Seeing the big picture here, you just had a look on top 6 solutions that will help you know how to fix iTunes error 56. Amongst them, using Tenorshare ReiBoot is the best and recommended method. If the article was helpful, do let us know by commenting below.