Restrictions on iPhone, also known as parental controls, is a useful feature to prevent access to specific apps and features. Well, you will get into big trouble when you forgot restrictions passcode, you cannot buy anything on your iPhone. Even restoring the iPhone won't remove the restrictions passcode.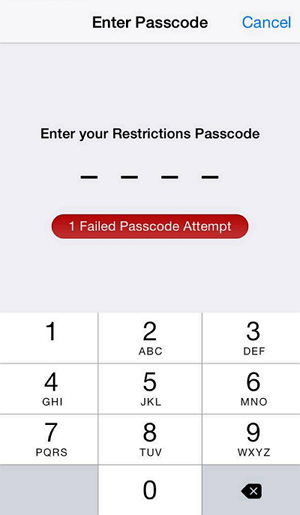 Here are some help requests on Apple communities:
"i have forgoton restrictions password, how do you reset it?" –ORYANO
"I forgot restrictions password to reset my phone. Can any one help me on this? iPhone 6, iOS 9.3.2" --Naser91sh
"How do you reset your Restrictions Passcode if you have forgotten it?" -- Ernie Crews
So, how to reset restrictions passcode on iPhone, iPad, and iPod touch when you have forgotten it? Here are still some ways to reset the restrictions passcode on iPhone.
2 Simple Ways to Recover iPhone Restrictions Passcode
There are two ways to recover forgotten restrictions passcode on iPhone 6s/6s Plus, iPhone 6/6 Plus, iPhone 5s/5c/5, or other iOS devices running iOS 10/9.3.2/9.0, iOS 8.4/8.3/8.1/8, or iOS 7/6. Moreover, both solutions do not require jailbreak on your iDevice.
Way 1: Erase iPhone and Set It Up As a New Device
Open Settings on iPhone > General > Reset > Erase All Content and Settings.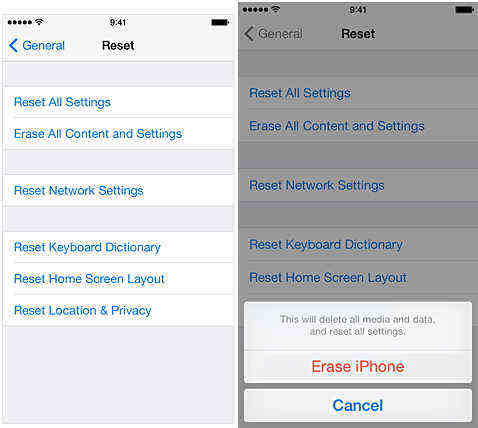 Once erased, all contents and settings in your iPhone will be wiped including songs, videos, contacts, photos, and anything else. If you have previous backup in iTunes, you can restore the iPhone from backup. Open iTunes on Windows or Mac, and connect your iPhone to computer. Go to iTunes > Summary >Backups, click Restore Backup….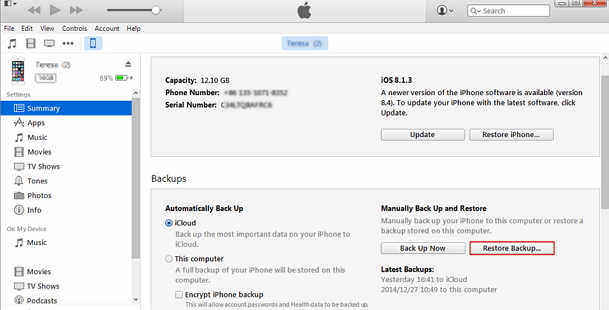 However, if you never initiate iTunes backup, you can still have chance to get back all your lost Messages, Photos, Contacts, Notes and total 20 types of files with iPhone Data Recovery on Windows or Mac OS X.
Way 2: Recover Forgotten iPhone Restrictions Passcode
This restrictions passcode recovery fix does not need to do a complete restore. You need to:
Download and install a tool for Windows or Mac.
iTunes.
iOS Device (iPhone, iPad, iPod touch) that you need to retrieve the restrictions passcode.
1.Take a backup of iPhone in iTunes
Connect iPhone to computer, launch iTunes, go to Summary, and click Back Up Now button to create a backup for your device.
2.Start the iBackupBot that you already installed on computer
3.Navigate to System Files > HomeDomain > Library >Preferences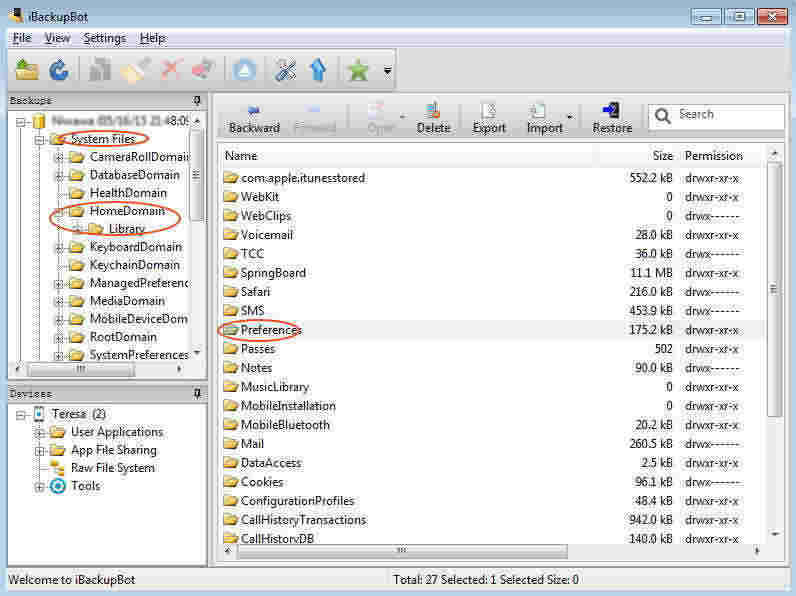 4.Find the file with name "com.apple.springboard.plist"
5.Right click the file and open it with Notepad or build-in Editor.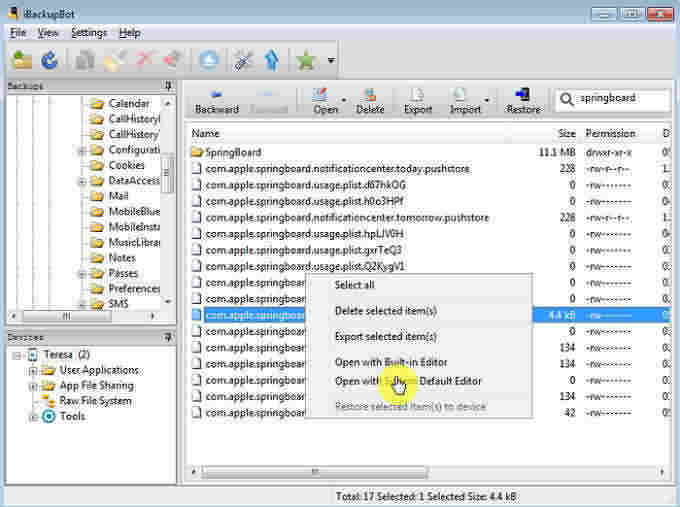 6.Look for this link:
< key >SBParentalControlsMCContentRestrictions< key >
< dict >
< key >countryCode< /key >
< string >us< /string >
< /dict >
	
7.Add following new line beneath this line you just found:
< key >SBParentalControlsPIN< /key >
< string >1234< /string >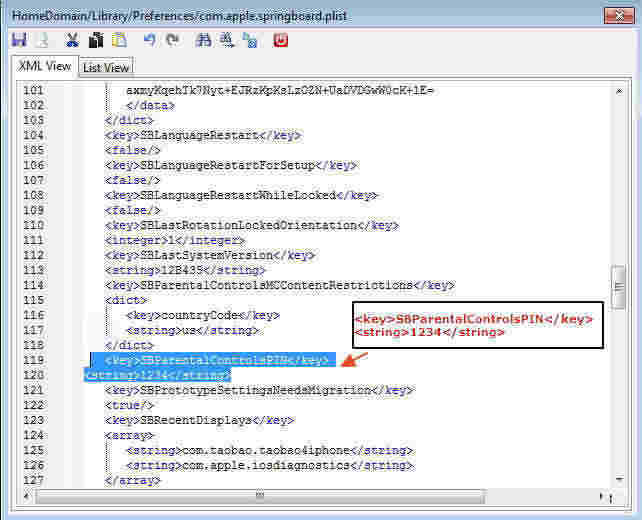 8.Save the changes and close the file
9.Connect your device and restore it from backup.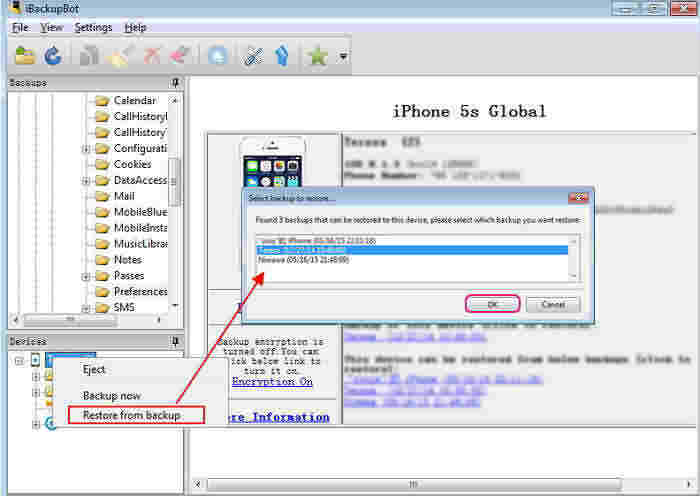 After the restore completed on iPhone, you can go to iPhone Settings > General > Restrctions > Enter a new passcode.
That is the 2 methods you can try when you forgot or lost restrictions passcode on iPhone. As we usually say "The answer always more than problems".
Related Articles
comments powered by