【2022】How to Recover Deleted Files from USB?
by Anna Sherry Updated on 2021-09-02 / Update for Data Recovery
"I accidently deleted all of my important files on my usb drive. What can be done to recover these files? When i look at what is on my usb drive, there is nothing. The folder is empty. Where did these files go? How can I recover my deleted files from the USB DRIVE? Please help!!!"
Do you often save the files in USB? Who doesn't? But it isn't necessary that your files are all safe either! Yes, any unforeseen event may result in complete data loss. We know it's awfully bad but we are here to cut your problem into two. The central focus of this article is to enlighten our users on how to recover deleted files from USB in a way easier manner. Read on to know how.
Video tutorial: How to recover deleted files from USB flash drive?
Part 1. The Common Reason That Would Cause USB Data Loss
It is indeed very rare to face data loss from your USB. Even if you have, you should be aware of the common reasons resulting in USB data loss. We've collated the list of the possible instances that result in this dreadful data loss!
Infected with Virus – Chances are your USB file must be affected by any thread of bug or virus.
Removing USB in an inappropriate way – In a state of hurry, you might have hurriedly removed the USB.
Tapped on Delete – Accidentally or absent-mindedly, you might have deleted the files that have gone to recycle bin.
Accidental Format – Unknowingly, you might have formatted the disk.
Power Fluctuations – Sudden surge in power or electro-static discharge in file can result in sheer loss of data from your USB.
Sometimes, sudden surge or disconnection from USB results in RAW state. Thus, the data cannot be accessed.
Part 2. Recover Deleted Files from USB with USB Data Recovery (Efficient)
Best is just an under expression for Tenorshare 4DDiG for Windows Data Recovery that drives out to revive the contents lost in USB. Essentially, Any Data Recovery is built to recover an array of files from any type of device. You name it, and its available here! From your PC/Mac to SD/CF card, this software can fetch you back the files, folders in a speedy way. Besides recovering deleted data, 4DDiG for Windows Data Recovery can also recover the formatted or lost data.
Key Features:
Recover all deleted, formatted or lost files from USB Flash Drive .
Recover photos, audio, music, emails and up to from USB drive
Support to recover USB data lost due to wrong deletion, format, power failure, virus infection or USB damaged, etc
High successful recovery rate and fast scanning speed.
Work for all brands of USB like SanDisk, Kingston, Transcend, Corsair, Sony, etc.
Now that you are well versed with the essential features of 4DDiG for Windows Data Recovery, here is how you can recover deleted files from USB in a simple manner. Do make sure you follow the steps in order!
Step 1: Install Tenorshare 4DDiG for Windows Data Recovery right away. Connect USB to your PC and run this USB data recovery software. From the main page, carefully select your USB drive followed by 'Scan'.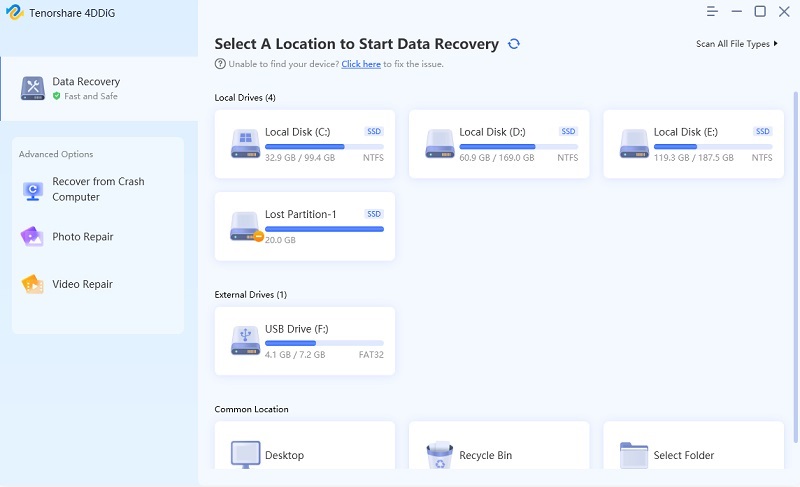 Step 2: Now, the scanning processes and a preview screen featuring available files on the opted location will appear before USB data recovery. To fetch back the deleted files in no time, then tap on the 'Recover' tab visibly available on the bottom side. Tada! Your data will be recovered in no time.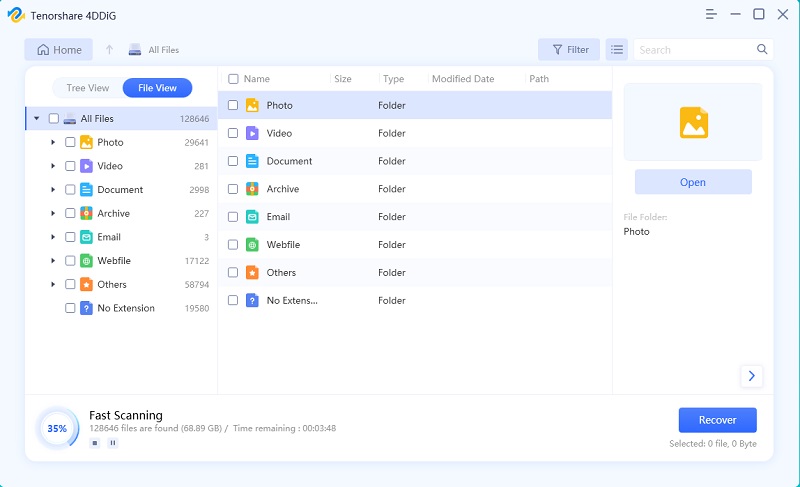 You may also interested in How to Repair Corrupted USB Drive and Recover Data.
Part 3. Recover Files from USB Using CMD (Complicated)
Usually, Windows operating system has an in-built command line interpreter useful in troubleshooting or fetching out the infected files. Thus, stands as one of the optimal way to recover deleted files from USB. We will now understand how to recover files from USB using this step by step tutorial.
Step 1: Establish a connection of your hard drive, memory card or USB drive with respect to your working PC/Mac.
Step 2: Allow the PC to load and then head on to Start menu, type in 'cmd' on the search bar and hit enter right away. You will notice 'cmd.exe' coming under a couple of programs.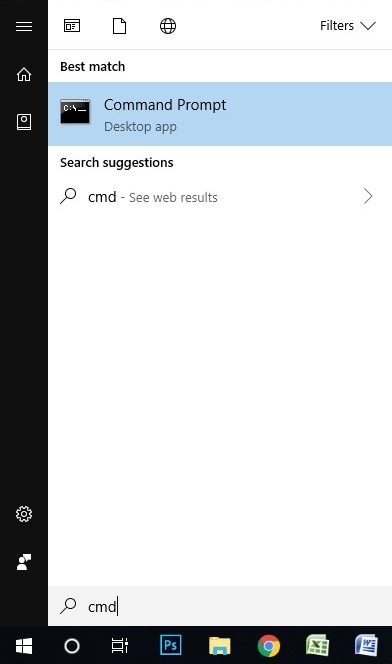 Step 3: Simply, select 'cmd.exe' which will speedily prompt to windows command line for recovering deleted files from USB.
Now that you are in the command prompt, simply make use of the following commands for carrying out USB data recovery.
Type: "chkdsk E: /f" followed by 'Enter'. (Write down the first letter of drive of your USB device instead of 'E'.)
Type: Y and tap on 'Enter'.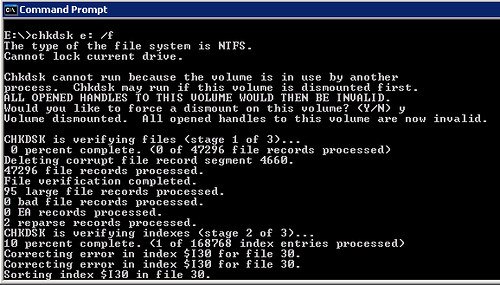 Type: E and hit the 'Enter' button. (For replacing 'E:' to an appropriate drive letter).
Type: attrib –h –r –s /s /d *.* and hit 'Enter'.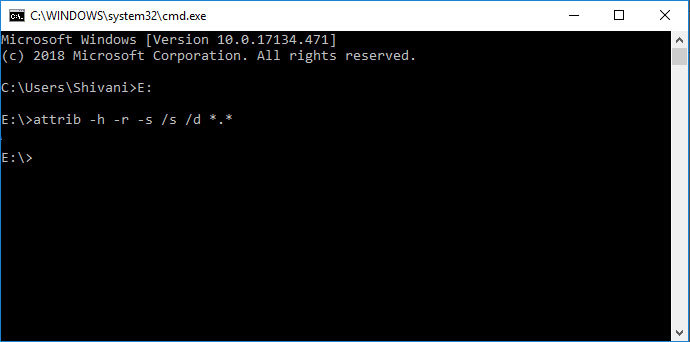 Now the Windows will proceed in recovering the deleted file from usb.
Final Verdict
All in all, there is always a solution for any unexpected or unwanted problem. Similarly there are ways to recover deleted files from USB in a hassle-free manner. The best way you can recover files from USB is by Any Data Recovery. Not only does it cater to fetch the deleted data but the formatted and lost ones too. Thus, 4DDiG Data Recovery is the most reliable option!