What is the Best Data Migration Tools to Clone Your OS and Files to HDD, SSD or Cloud
by Sophie Green Updated on 2021-05-31 / Update for Data Backup
When it comes to data migration, you want to be sure and choose the software that can actually get the task done for you without losing any of your data. Most users are afraid to choose a software to do the task as they are concerned about the safety of their data which everyone should be. After all, it is your data that you work on and that helps most of us keep our jobs.
If you perform a quick search on Google, you will come across dozens of data migration software claiming to help you migrate your data with minimum hassle. While some of these software stand true to their words and they do what they claim, there are others that give false claims and they often fail at the very task they are supposed to do.
Part 1. What is Data Migration?
Data migration usually refers to the process of transferring data from your old computer or device to a new one. You will usually do this when you are switching to a new computer or upgrading to a new machine. Data migration lets you carry forward your old data with you on your new computer.
Part 2. 5 Best Data Migration Software in 2020
If you are in a dilemma and are not able to choose a data migration tool for your task, the following post should help you out. It lists out some of the best software you can use to migrate your data from one machine to another with ease.
1. Samsung Data Migration Tool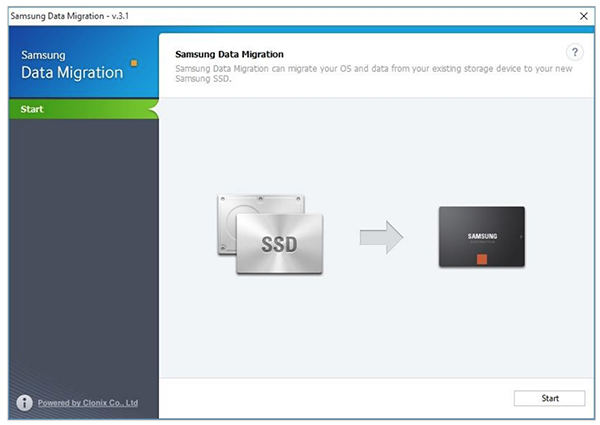 If your computer is from Samsung or you use one of Samsung's SSD drives on your computer, you can use the company's free migration tool to migrate your data from your old machine over to a new one.
The Samsung Data Migration tool brings with it a number of features to help you easily and seamlessly transfer data between your devices. The only requirement to use the software, though, is that your SSD drive must be from Samsung. If it is not, the software will not work for you and you might want to jump onto the alternatives we suggest below.
Here are some of the features the tool provides to its users:
Fully clone the data of your disks.
Migrate disk data from HDD to SSD.
Target disk could be any one of the dozens of Samsung's SSD drives.
Works on most Windows versions including Windows XP and the latest Windows 10.
Easy to use interface.
It receives regular software updates.
Samsung Data Migration software is only available for Samsung SSD products and is not compatible with other manufacturers' SSDs. However, when doing Samsung data migration, you may get Samsung Data Migration cloning failed issue – stuck at 99% in Windows 10.
2. Tenorshare Free Data Backup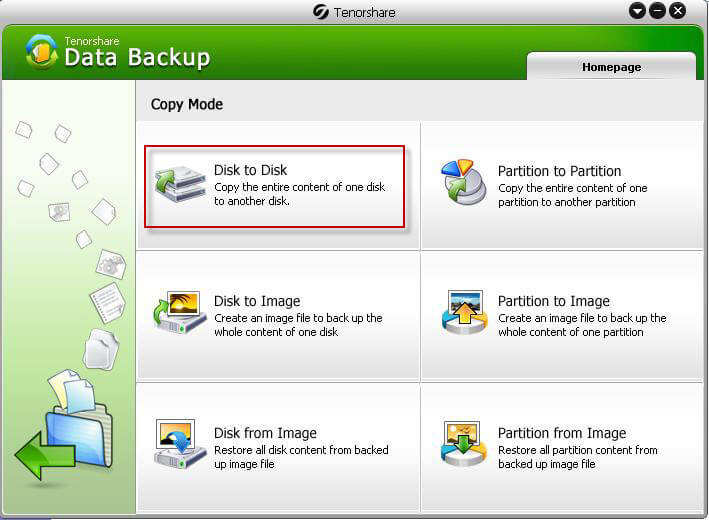 Tenorshare Free Data Backup is one of the great data migration tools available out there. With its compact and clutter-free interface, you can easily get started with your migration tasks and get them done in no time on your computers.
The software brings with it a number of useful features that let you backup and migrate your data with almost no hassle at all. What you basically need to do is just let the software know your source and target disks and it will take care of the rest for you.
Migrate your computer in its entirety from the system files to app configurations to your own personal data.
Quickly migrate disk data from HDD to SSD.
Clone the entire contents of your hard disks.
Clone chosen partitions on your computer.
Create an image file of your files.
Restore your data with the click of a button.
3. Acronis True Image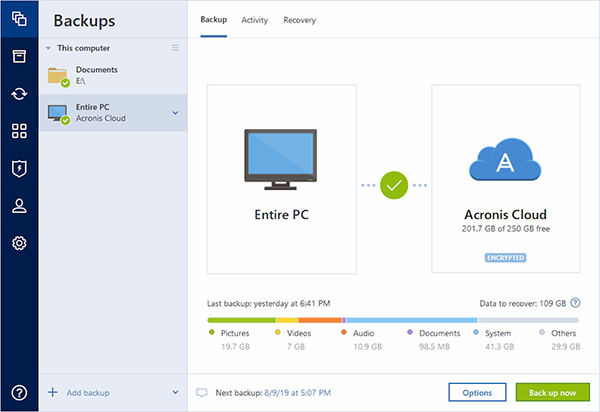 The Acronis True Image is both a backup utility and a migration software that lets you create full backups of your system and allows you to restore them on any computer within a few clicks. It offers some of the flexible data migration features so you are not stuck to the standard options of the task.
The tool helps you gain more control over how your data is backed up and migrated on your computers. Once you install it on your machine, you will understand it for yourself. If you would like to know what the software has for you, the following are some of its top features:
Quickly migrate disk data from HDD to SSD.
Office 365 migration included.
Incremental backups of your files.
Migrate individual files and folders.
Migrate files to the cloud.
4. Intel Data Migration Software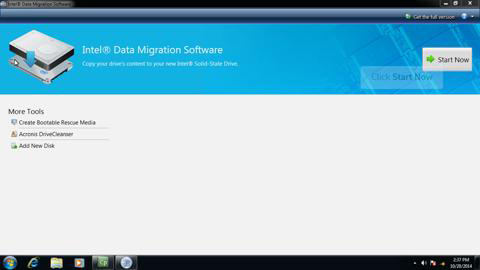 The Intel Data Migration Software may not be one of the SAP data migration tools but it does the migration job done to a great extent. It comes built-with some great utilities that let you perform various migration tasks on your computer.
You should keep in mind, though, that it only works for the Intel SSD drives. If yours is not from Intel, you cannot use the tool, unfortunately. The tool comes packed with the following features in it:
Easily migrate contents from one disk to another with the clone feature.
Helps create a rescue media drive to boot-up the computer when it is unbootable.
Create new partitions for migration.
Fully erase data on your old disks after a migration is completed.
View a full report of your Intel peripherals.
5. EaseUS Todo Backup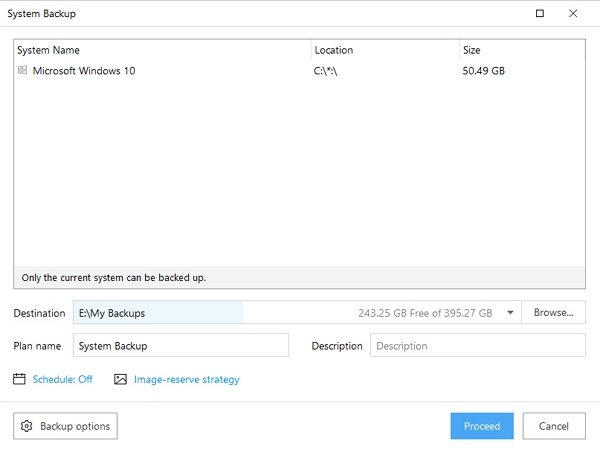 EaseUS has developed a number of tools to help you backup your data and the Todo Backup is one of those tools. It lets you backup the data of your computer in many ways and you can then restore the data however you want on any of your computers.
What you are going to like most about the software is its easy to use and modern interface. The following are some of the features provided by the software to its users:
Migrate data from your disks and partitions.
Fully migrate your data.
Migrate your chosen files and folders.
Scheduled migrations.
Free trials for paid plans
Safe and secure.
Part 3. How to Migrate OS to SSD/HD, Copy Partition/Disk with Free Data Backup?
If you are new to this, you could probably use some help to create your first backup with the software. We show you how to do just that.
Download and install Tenorshare Free Data Backup on your computer. Launch the software and click on Disk to Disk.

Select your source disk and click on Next to continue.

Choose your target disk and click on Next.

Wait for the migration to finish. Your data should now be migrated.
Final Verdict
If you are confused which tool can we use for data migration, you now have a few good options to choose from in our guide above. We hope it helps you find the right tool for your data migration tasks. Tenorshare Free Data Backup is highly recommended data migration Tools to clone your OS and files to HDD or SSD.