How To Block Porn Sites
by Jenefey Aaron Updated on 2019-07-25 / Update for Block
Pornography is a huge concern of all the parents all over the world. In this modern age, children get known with handsets and tablet at a very small age. Hence, it is important to control them and keep them safe from pornographical content. And it is this reason that we will tell you how to block porn sites on your iPhone, Android devices, and computer. Let us begin.
Part 1: How to Block Porn Sites on iPhone
In order to ban some sites on iPhone (particularly to block adult sites), Apple has a feature installed in its iPhone. This feature is dubbed as Restriction feature. Here are the steps that you need to follow to block adult sites on iPhone.
Step 1: Begin by going to Settings >> General >> Restrictions. If you are one of the users that are using the feature for the first time, you will need to set up a 4-digit pin. This pin is used to access this feature.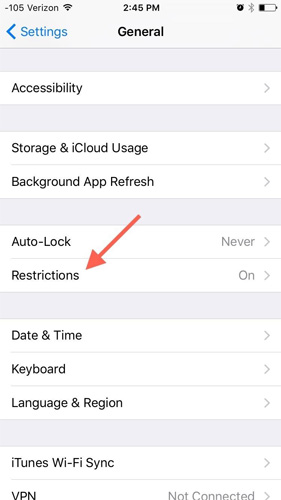 Step 2: Once you enter the option, you will see a number of options. Click on "Websites" option. Inside Websites, you will see 3 options: All Websites, Limit Adult Content, and Specific Websites Only.
Step 3: The "All Websites" does not restrict any sites. If you select "Limit Adult Content," then you will be able to black adult sites. If you choose "Specific Websites Only," then you can create a list of websites that can be visited. You will be allowed to visit only the listed websites.
Part 2: How to Block Porn Site on Android
Now, we will have a look on how you can block adult sites on Android.
Solution 1: Enable Safe Search
Safe search bans adult content automatically in your search results. All you need to do is follow the given steps below.
Step 1: Open the Chrome browser on your Android device.
Step 2: Open the Search Setting page in the browser.
Step 3: Under the SafeSearch filers, check on the box for "Filter Explicit Results" option. This will block all the adult content in the search results.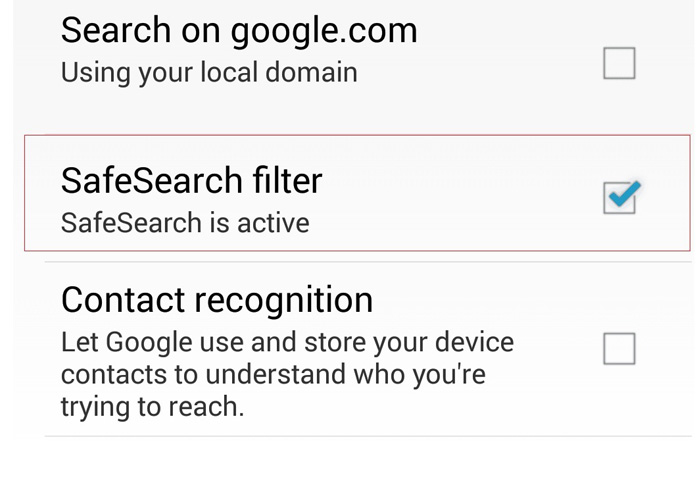 Solution 2: Using PornAway
PornAway is a modified version of Adaway app. The latter was used to blocks ads on Android devices. On the other hand, the former is modified to block adult sites rather than ads. The major advantage of this app is that it does not work only in specific browsers, like different apps. Rather, PornAway helps to block adult site on the entire Android device. The only major disadvantage of this app is that it needs root access of your Android device.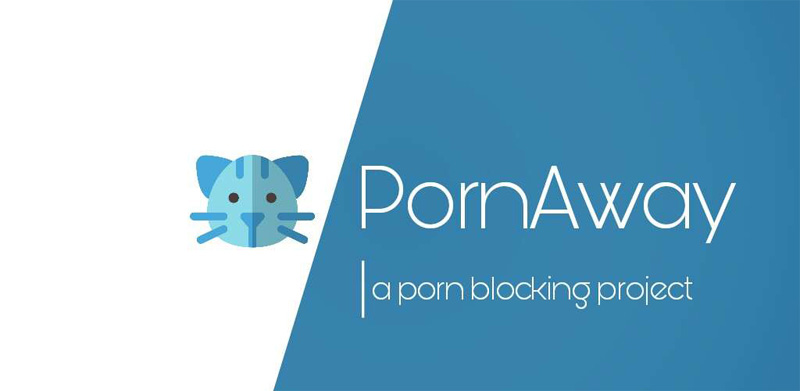 Solution 3: Implementing OpenDNS
Implementing OpenDNS is one of the best methods to block porn sites. This method not only blocks adult websites but also restricts social networking sites, illegal activity, general time-wasters, and video sharing sites among others. Here are the steps that you need to follow.
Step 1: To set OpenDNS, go to Setting >> Wi-Fi >> [Network].
Step 2: Once you click on your network name, go to Advance Option>> Change DNS setting.
Step 3: Here, you need to add the below mentioned values:
DNS 1: 8.8.4.4
DNS 2: 8.8.8.8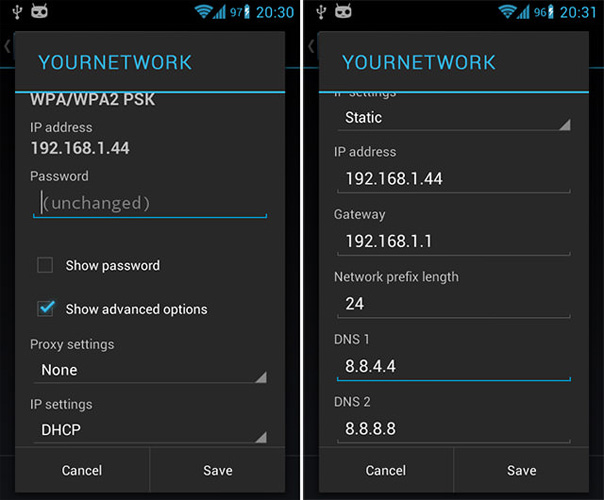 Solution 4: Install a Safe Browser
A safe browser is nothing but a browsing app that will help you to browse the web without the worry of being exposed to adult websites. You do not need to go from the trouble of adjusting the settings to block the adult sites. All you need to do is just download any safe browser from the Play Store and you will be done for the day. There are many fine safe browser apps that you can find on the Play Store.
Part 3: How to Block Porn Sites on computer
Now that you have learned how to block adult websites on iPhone and Android, it is time to know the same for PCs.
Solution 1: Use Google Safe Search
The Google safe search option here is similar to the one we used in Android and gives out the same results. It will restrict all the explicit content on your PC while you browse the web. Here are the steps that you need to follow.
Step 1: Head to Search Settings.
Step 2: Find the section named as "SafeSearch filters." To switch on safe search, click on the "Filter explicit results" option.
Step 3: Click on Save present at the bottom of the screen.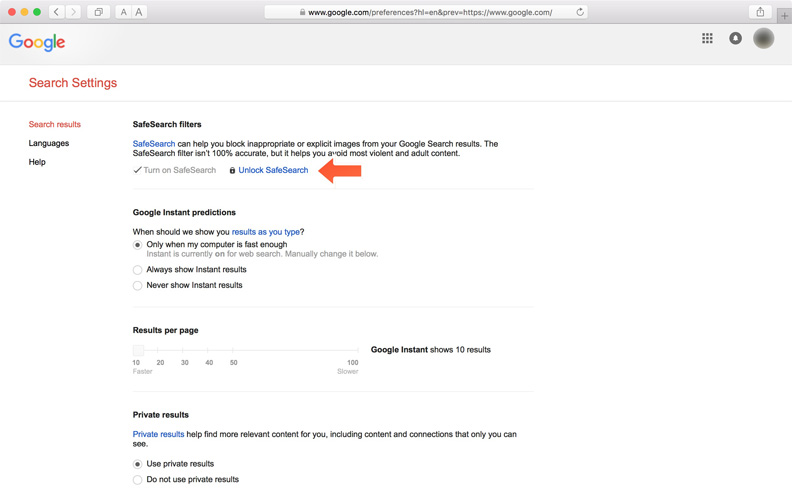 Solution 2: Microsoft Family Safety
Using Microsoft Family Safety allows parental control to the PCs. This allows controlling and monitoring your child's PC usage. This feature is offered by Microsoft in its OS for the safety of our child. Here are the steps that you need to follow.
Step 1: Go to Start >> Settings >> Accounts.
Step 2: In the left side, tap the "Family & Other People" option. Now tap "Add a Family Member" option.
Step 3: Tap "Add a Child" and then tap "The Person I Want To Add Doesn't Have An Email Address" option if you do not have an email ID. (If the target has an email ID, go to next step)
Step 4: In the dialog box named "Let's Create An Account," enter the needed data including password, email account, birth date, and country.
Step 5: Follow the onscreen instructions and you are done for the day.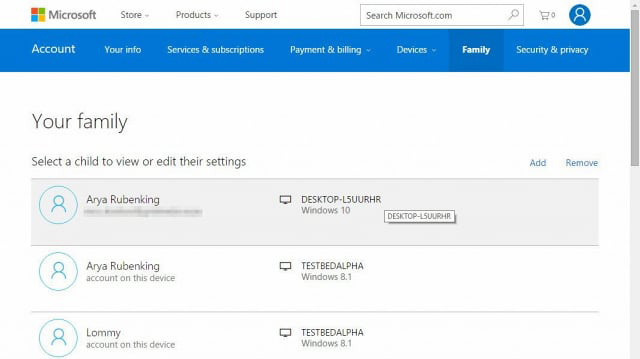 Solution 3: OpenDNS on computer
The OpenDNS works the same as mentioned earlier for the Android devices. Here are the steps you need to follow in order for it to work on your PC.
Step 1: Right click Start and go to Network Connections
Step 2: On the left pane, go to Ethernet >> Change adapter options
Step 3: Right click the current network and select Properties
Step 4: Select "Internet Protocol Version 4 (TCP/IPv4)" and tap Properties.
Step 5: Select "Use the following DNS server addresses" option and type the 208.67.222.222 and 208.67.220.220 addresses in the Preferred DNS server and Alternate DNS server fields, respectively.
Step 6: Save the changes.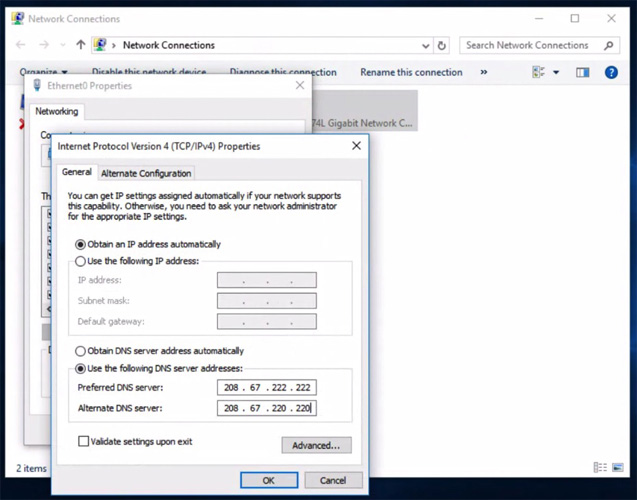 Solution 4: Editing the "Host" File
Windows Host file also offers to block some sites. Even though it is not the best solution available, it can be helpful sometime. All you need to do is follow the given below steps.
Step 1: Open the Host file present on your PC. This will found on the following path:
C:\WINDOWS\system32\drivers\etc
Step 2: Now, to block any website, assign the 127.0.0.1 IP address to the domain name of adult websites.
Step 3: Save the changes.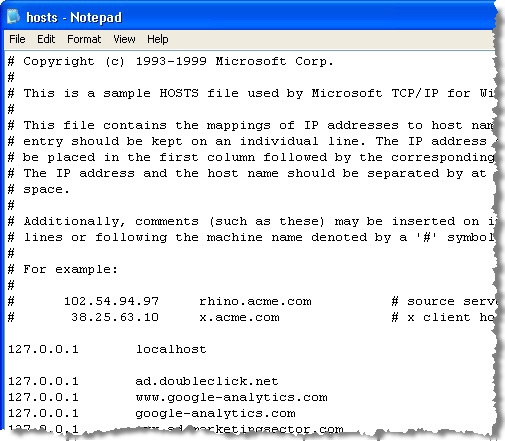 Extra Bonus: How to Monitor Computer without Detected
If you want to observe, monitor, and keep an eye on your kid without being detected, then SPYERA is one of the best software that can be used. The tool helps to monitor every activity including your messages, social media, websites, keystrokes, and also the websites visited in private mode. In addition to this, you also get to free updates to the software.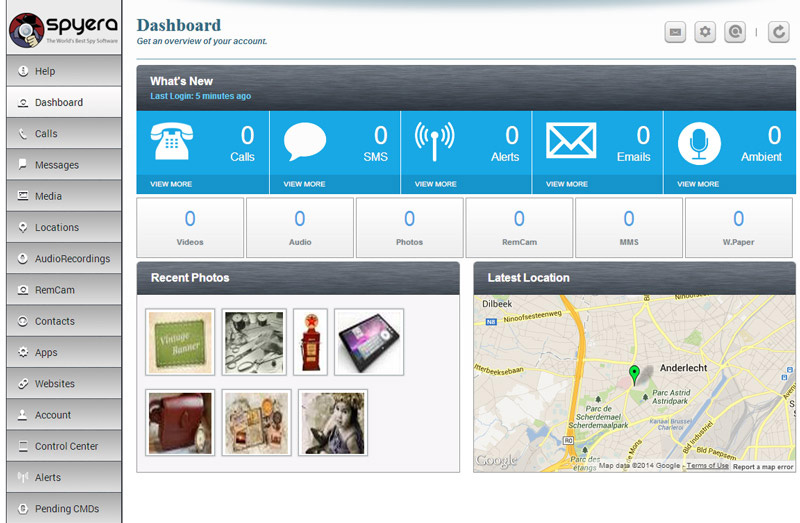 In short, you just had a look on different methods that can help you block adult websites on Windows, iPhone, and Android. If you feel this article was helpful, then do let us know your feedback and comments by commenting below.