Best Ways Block Adults Websites on Chrome
by Jenefey Aaron Updated on 2019-12-26 / Update for Block
If you are one of those who are trying hard to create a some protective workplace or home environment, then the first thing for you to do is start filtering the content that can be accessed over the internet. Majority of parents prefer to block all the relative adult websites specifically in Google Chrome so as to ensure that their children do not come across any kind of offensive content at a very early age. On the other hand, organizations to want to block few sites in the office hours and at the workplaces. Let the reason be any, one can no doubt block adult websites easily in Chrome. We will let you know how to do the same in this stepwise tutorial. And in the below article we will show how to block adult content on Chrome.
Truth to be told, there are various ways to block adult sites. And to help you out, we have listed the best and the most reliable ways to how to block adults websites in Google Chrome.
Way 1: Add Restrictions on Google Chrome
If you just do not wish to go for any of the third-party available tools out there, free ways are here for you. You can simply block adult websites Chrome, with the restrictions feature of Google Chrome. All you need to do is add all the website URLs manually which you want to block. Follow below steps:
Step 1: Open Google Chrome and just navigate to Settings by tapping the 3-dot icon present on the right top side. Now simply navigate to Network Settings >> change Proxy Settings.
Step 2: Once the Internet Properties interface is opened, navigate to the tab of Security. Choose the option Restricted Sites. Tap on the option "Sites".
Step 3: With this a new Restricted Sites pop-up will be opened. Now all you need to od is provide all the adult website URLs manually that you want to block. Now tap on option "Add".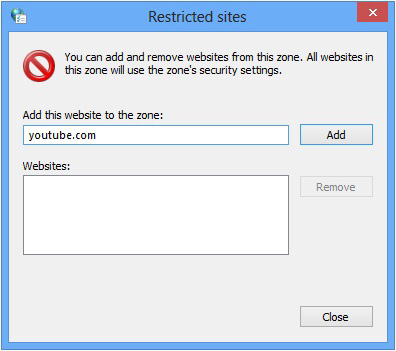 Step 4: Now simply save all the made changes and just re-open Google Chrome. You are done with blocking of adult websites.
Way 2: Use Chrome's Supervised User Feature
Another 3rd-party free method to block adult sites on Chrome is Supervised User This feature was introduced by Google Chrome so as to be used as a powerful parental control means. With this, one is able to create a separate account for children and further set the required restrictions manually. Follow below steps:
Step 1: Navigate to Chrome Settings >> User section and select the option with which you can add another new user. Now all you need to do is provide few details that will basic ones and your another account is created with ease.
Step 2: You can also view all the added accounts by visiting chrome.com/manage. Now from the right tab, choose the account you want to manage.
Step 3: When you are done with selecting the account, find the option Manage Permissions by scrolling down.
Step 4: Now enter website URLs you want to block. Simply save all the made changes and just re-open Chrome.
Way 3: Block Adult Site with Chrome Extensions
The next method to block websites on Chrome iPhone is simply using Google Chrome extensions. Well there are loads of them to choose from! With of the extensions, you can customize few things and do the blocking of adult website thing. Follow below simple steps:
Step 1: Open Google Chrome and simply add the extension of website blocker. We suggest to use Block Sites since it is the most reliable one and is also widely used by many of the users.
Step 2: Now tap on option "Add to Chrome" in order to download the required extension. Once the downloading of extension is done, re-open Chrome and simply finish the process of installation.
Step 3: The downloaded extension is seen on the top wherein you have to go to its Options. From here turn on Enable Block Site. In the tab "Blocked Sites", you can add all the website URLs manually you want to block.
Step 4: Navigate to the section "Adult Control" so as to put few more automatic filters that will block adult websites in Chrome.
Way 4: Choose Safe Search in Chrome
Another method to block adult websites in Chrome is Chrome's Safe Search feature. This feature allows to automatically restrict any access of adult and explicit content. Follow below steps to do so:
Step 1: Go to Settings >> Search Settings.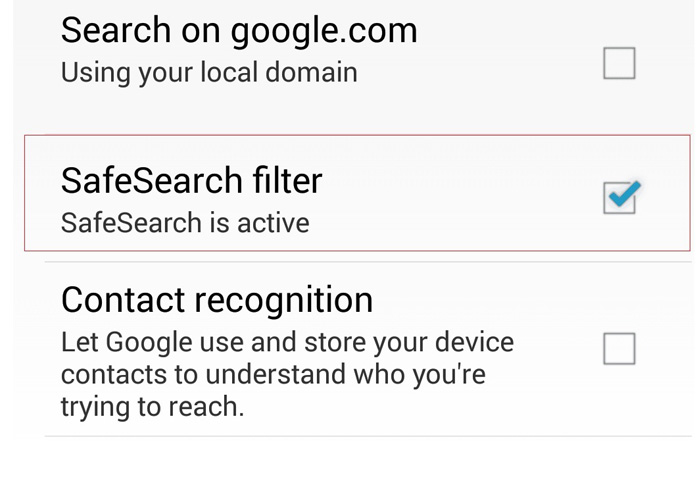 Step 2: Now turn on the Safe Search feature. Now if anyone tries to search any inappropriate content on Google, automatically Chrome will change the searched results during filtering adult web pages.
Extra Bonus: How to Monitor Chrome
Now that we have seen all the possible ways to block adult websites on Chrome, let us see how to your computer to know what other do with your device in your absence. The best tool for monitoring your computer is SPYERA. Few of the Spyera's features are follows:
Monitor network connections
Web pages viewed
Monitor internet & network
Monitor print jobs
Browser videos
Browser history
Installed applications
Application activity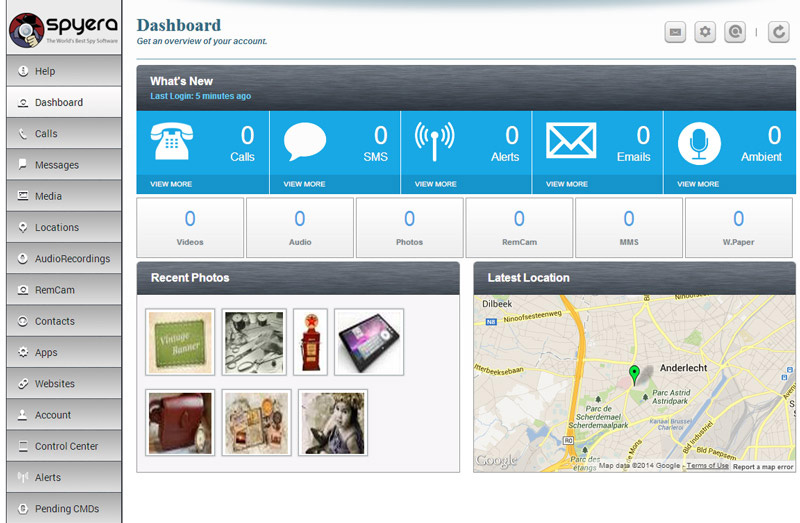 Spyera helps you spy on the any of the Internet activities by tracking website history as well as bookmarks. You can also have a look at all the visited websites, as well as bookmarks such as date/time of visit, URLs. This gives you a complete browsing history visibility. You can also monitor the network activity and track any kind of computer network connections such as user log-ins, bandwidth usage, as well as even print jobs which have taken place.
In the above article, we saw the best 4 methods to block adult websites on Google Chrome, which are also free ways. Hope one of the above-listed methods helped you block adult websites on Chrome. Spyera is highly recommended to monitor your computer with ease and simplicity. Comment below your feedback if any, as it is very valuable for us.