Android M developer preview was launched at Google I/O 2015 in San Francisco on May 29. Being one of the industry giants of leading the way of operating system, Google has attracted so much attention. Android 6.0 pays more attention to user experience and makes lots of efforts to improve stability and usability, such as Fingerprint Support, Android Pay, and App Links while Apple claims that improvements at the foundation of the operating system enhance performance, battery life, and security. Here are some detailed things you need to know about Android M and iOS 9.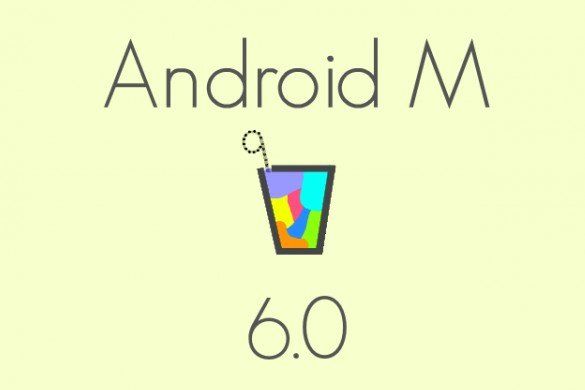 1.New features of Android M:
Volume Control. You can now easily control the volume of calls, notifications and alarms with three separate sliders, simple but effective.
Do Not Disturb. Android M supports a new mode called Do Not Disturb.
Notification Menu pulls down wherever you swipe, rather than dead center.
Fingerprint Support. The new functionality allows fingerprint scanners to be used not only to unlock phones but also to make purchase shopping in real-life or Play Store.
Android Pay. It allows you to use your existing credit card to pay for products in more than 700,000 stores in the US.
App Links. The web browser can be linked with the corresponding apps through Chrome Custom Tabs. For example, if you tap a YouTube link in your e-mail, YouTube app will open automatically for you to view it.
2.Which phones will get Android M update:
Android M has been available for Google Nexus 5/6/9/Player. It has been announced that HTC ONE M9/M9+ will be updated to Android M and more devices will be announced soon. Besides, We can presume that Samsung Galaxy S6/S6 Duos/S6 Edge, Samsung Galaxy Note 4/4 Duos, Edge/Samsung Galaxy Alpha and Samsung Galaxy Tab A; Sony Xperia Z3/Z3+/Z4; LG G4/G3 and Motorola X/G/E will also update to Android 6.0 soon.
3.Android M VS iOS 9:
Battery Life. Android M supports a new mode called as Doze to put the device into deep sleep to double its battery life. iOS 9 supports Low Power Mode to boost your battery life by additional 3 hours.
Google Now VS Siri. Google Now (including Now On Tap) is getting smarter too, you are able to ask about videos you're watching, songs you're listening to and more. Siri becomes more useful using much more awareness of the time, your location and what you're currently doing.
Android Pay VS Apple Pay. Android is playing catch-up with Apple when it comes to mobile payments. Apple announced 700,000 Apple Pay locations in March. Android Pay allows you to make payments in 700,000 locations around the US.
Privacy. Android 6.0 grants more app permissions to users. Permissions will be requested when you need them and you are able to say no to individual permissions. Despite Apple sending algorithms through your e-mails to optimize some of Siri's new features, Apple emphasized that all the data it gathers is strictly private.
Note: If you want to switch from Android phones to iPhone, you can also Transfer your data from Android to iPhone.
4.Reasons for lost Android data
Be careful about the following which might cause Android data loss:
Deleting text messages, photos etc accidentally
Rooting your device
Restoring to factory settings
Flashing a ROM to you Android phone
Unlocking boot loader
Device broken or damaged
5.How to recover lost data after upgrading to Android M
If you are stuck in one of those various data loss situations and feel depressed and frustrated about the situation, you may try Tenorshare Android Data Recovery.
Free Download
For Win 10/8.1/8/7/XP
Secure Download
Free Download
For macOS 10.13 and below
Secure Download
Data Recovery Software for All Android Devices is an effective tool to recover your lost or deleted Contacts, Messages, Photos, Call history, Videos, PDF, WhatsApp messages as well as other files. The software allows users to preview the details of the lost data so that they can decide which to restore. It also supports exporting lost files in TXT, XTS and XML formats to PC and Contacts can be exported to VCF/Vcard for easy transferring.
It is easy and quick to use. You can restore your data by only 3 steps within 2 minutes: Connect your device to PC → Scan your device → Preview and recover. (You can click "Guide" on the website to operate as the detailed steps.) Moreover, it's extremely safe to use because it only reads and recovers your files without personal information leaking.
This Data Recovery Tool for Android 6.0 enjoys a high reputation among the users because of its user-friendly interface, excellent performance, easy operation and high security. Here's what users say about Tenorshare Android Data Recovery:
"Thank you for your help. I have done register the software and this also help me recover all photos in my phone HTC ONE M9."
"Finally, I got all my lost data back by Tenorshare Android Data Recovery. It really works."
"I was so upset and frustrated when I accidentally deleted all the conversations from the home message page. But this software helps me recover all the messages back. Thanks a lot."
After finishing reading the article, hopefully, you have known more about Android M and iOS 9 as well as Android data recovery tips. So what's your opinion of Android M? Is Now On Tap attractive to you? What do you think of the competition between Android 6.0 and iOS 9? Let us know in the comments.
Free Download
For Win 10/8.1/8/7/XP
Secure Download
Free Download
For macOS 10.13 and below
Secure Download
Related Articles
comments powered by